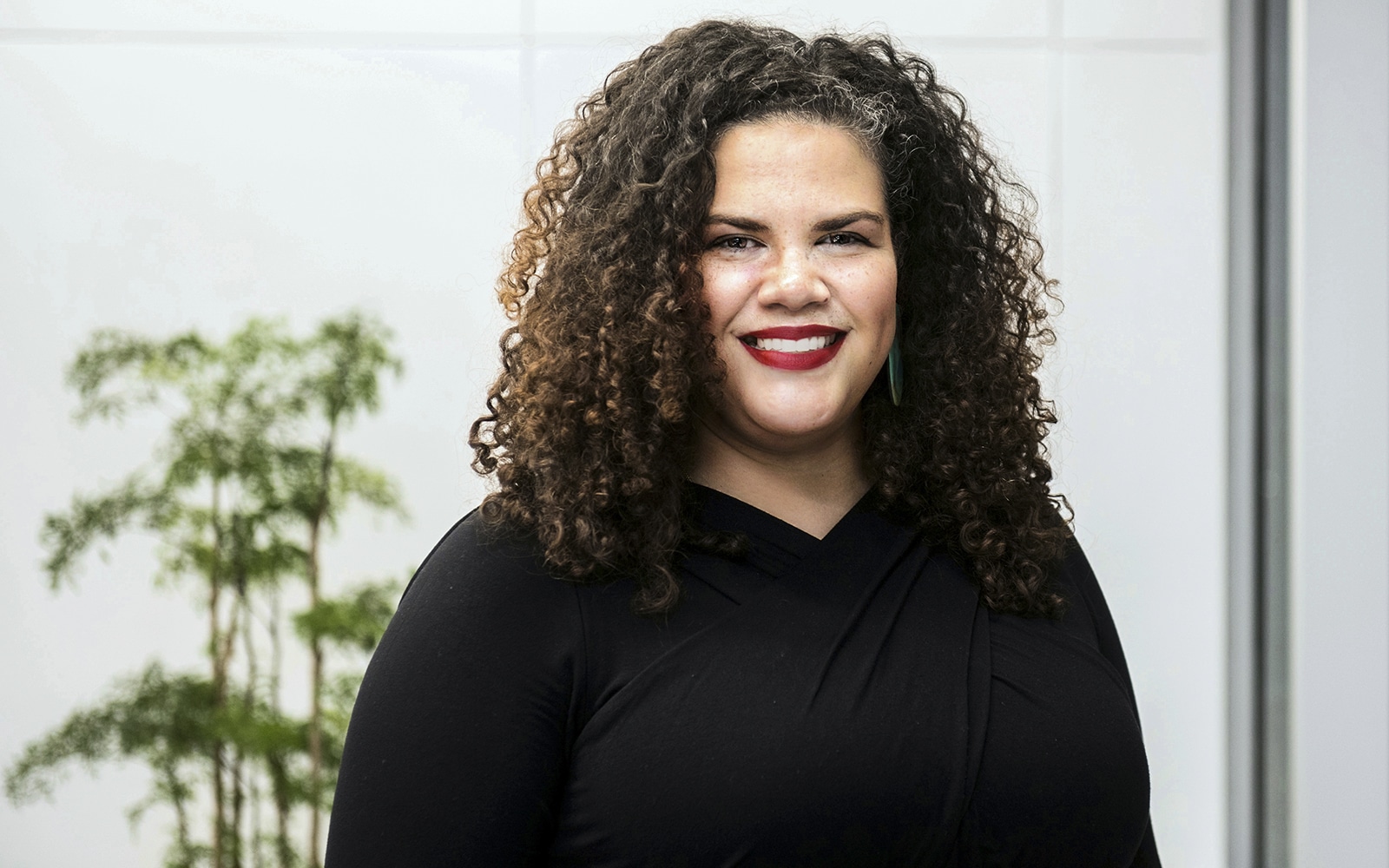 Every day, in every part of society, Latinos make an impact. That impact is noteworthy, yet it does not appear in "mainstream" media. Hispanic Executive's "In Plain Sight" series focuses on owning our narrative and highlighting efforts by Latinos that both shape and guide the United States—efforts that are in plain sight.
Ydalmi Noriega is on a mission to bring more Black and brown people into the world of art—specifically poetry.
"Poetry is more than just dead men walking by a pond in the nineteenth century"—a phrase Noriega first uttered in 2019—has become synonymous with her work at the Poetry Foundation, an independent literary society headquartered in Chicago, Illinois, where Noriega currently works as vice president of programs and engagement.
Born in Evanston, Illinois, Noriega grew up on the west coast of Puerto Rico in the town of Rincón. She moved to the mainland at eighteen and arrived in Chicago at twenty-five years old. Soon afterward, she found a home at the Poetry Foundation—but a career in the arts was not originally part of her plan.
"I studied economics and dropped out because that's not what I wanted to do," Noriega explains. "It was a long, winding path to get to do what I wanted to do. If I had given myself the permission to start on this path at eighteen instead of twenty-five or twenty-eight, I would have been doing what I wanted to do much sooner."
"It's important that we build a pipeline of young curators and editors at the beginning of their careers and make those choices so that in ten to twenty years, they're running the big cultural institutions."

Ydalmi Noriega
Today, she melds her interests and professional skill set to drive change in the poetry world by bringing more Black and brown people into the space. While decision-makers in the poetry sector are oftentimes white, the artists themselves are not, Noriega notes. Her work is critical to changing those power dynamics.
"It's really important for me to bring BIPOC [artists] into the Poetry Foundation and the world of arts management—I'm very aware that for a long time, I was one of the few people in the space," Noriega says. "The decisions on [what artists we will work with] don't always get made at the management level. It's important that we build a pipeline of young curators and editors at the beginning of their careers and make those choices so that in ten to twenty years, they're running the big cultural institutions."
For Noriega, finding and engaging those diverse voices often comes down to a single word: community. The Chicago area has several spaces dedicated to celebrating poetry, and Noriega and her colleagues have worked to strengthen and expand them.
In 2016, one such space—the Chicago Poetry Block Party—was launched as a collaboration between the Poetry Foundation and award-winning poets Eve L. Ewing and Nate Marshall. The event brought together poets across the country in what the event organizers described as a "a celebration of creativity and a reminder that poetry happens everywhere and is for everyone."
Instead of hosting the event on a college campus or convention center, the founders of the Block Party met Black and brown people where they were—in their neighborhoods—and have rotated its location across the city in the ensuing years. In the event's fourth year (the last in-person event before COVID-19 obliged the founders to move it online), the Chicago Poetry Block Party took place in the Pilsen neighborhood at the National Museum of Mexican Art. In addition to celebrating and sharing in the art of poetry, attendees also received social services such as tax advice, HIV testing, and a new library card. (Due to COVID-19, the Block Party has been on hiatus since 2019.)
Noriega would go on to collaborate with Ewing and Marshall again for "No Blue Memories," a multimedia performance that was part puppet show, part play, and part jazz concert. Commissioned on behalf of the Poetry Foundation in 2017, the performance was designed to celebrate an iconic American poet, Gwendolyn Brooks. Ewing and Marshall wrote the script and recruited a friend—singer, songwriter, and poet Jamila Woods—to compose and perform the musical score with her sister, Ayanna.
The Foundation later came under fire during the cultural uprisings of 2020, and Noriega was part of an internal team that pushed for change, inclusivity, and increased support for Black and brown artists. Following the protests, the Foundation saw changes in their leadership and also made a $1 million commitment to the Artist Relief Fund.
The past two years have been "exhausting," Noriega says, but rewarding. As she puts it, the Foundation now makes mistakes as part of its growth rather than in response to crises.
Noriega herself has grown since then, receiving not one but two promotions since the events of 2020. In her current role as VP of programs and engagement, Noriega feels specially equipped to take on the responsibility of overseeing a department. She spent much of her early career operating on a grassroots level, "dreaming up" ideas and "making stuff happen." Now, she says, her role is to "support the people who do that and make space for them to dream and do more things."
Of course, that doesn't mean Noriega is unaware of the challenges associated with this particular role. "I understand what my job is and I'm excited about it," Noriega says. "But no one has done my job before at the Foundation, so I'm basically building the role and figuring it out how to do it, while I'm doing it.
"I'm very, very lucky I ended up in the Poetry Foundation," she continues. "It's a place [where I can] utilize all the skills I gained throughout my career, but it also combines my personal interests with the work."
Noriega may spend her days celebrating diverse artists, but she herself is worth celebrating—as is the future she's creating.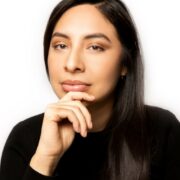 Ximena N. Beltran Quan Kiu is a strategic communications leader with more than ten years of experience and more than 125 bylines in outlets such as The New York Times, CNN, Food & Wine, and Vice. She specializes in content creation, crisis communication, brand reputation, and people management and recently completed a high-stakes, high-pressure role as director of digital strategy for Mayor Lori E. Lightfoot and the City of Chicago.