https://hispanicexecutive.com/sylvia-banderas-coffinet-hola-usa/
When William "Willie" Morales emigrated from his home country of Guatemala and came to America in 1986, he knew absolutely no one. On top of that, he didn't have any easy means of making use of his bachelor's degree in technology. So he took odd jobs, including as a parking garage attendant in Burbank, California, at Saban Entertainment. To pass the time, he'd tinker with small eight-inch TVs, car stereos, amplifiers, and the like. One day, Denny Densmore, chief enginneer for CEO Haim Saban, brought him in on a lark to do a quick fix on a four-track Otari audio control machine. Morales fixed it in less than two hours. He was hired on the spot.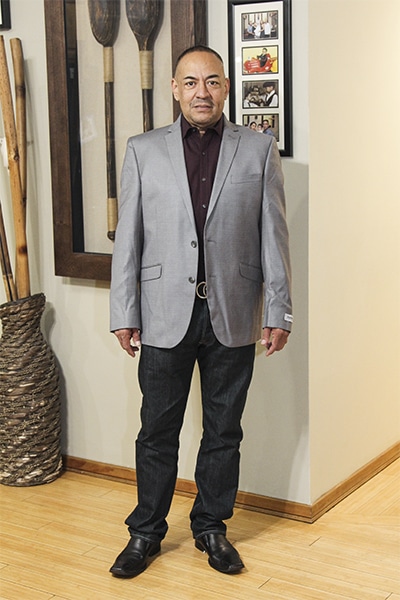 Thirty years later, Morales is the engineering manager for Walt Disney Television, a subsidiary of the Walt Disney Company, and he's responsible for a lot more than car stereos. He supervises the postproduction of many of the company's entertainment and marketing efforts and constantly works to bring the studio up-to-date with the latest trends and processes. And it's here, at this intersection of art and technology, that Morales thrives as a technician and leader.
At Walt Disney Studios, much of Morales's work is spent in the ABC Entertainment Marketing department, working on postproduction elements like color correction DaVinci systems, sound effects, and HD conversion. He uses Pro Tools' Avid S3 and S6 for commercials and wields the DaVinci color correction software to make Disney's commercials look vibrant and lush. And of course, the final product has to be rendered in high-dynamic range (HDR) to make it as pristine as possible.
Given Disney's status at the top of the film and television industry, one of Morales's greatest challenges is keeping up with the latest developments in postproduction technology to ensure they're giving audiences the highest-quality entertainment possible. Eighty percent of Morales's time is spent redesigning Disney's theaters and integrating new HD equipment, such as Dolby Atmos sound systems, so that the theaters are technically capable of bringing to life the immersive soundscapes built into the project by Disney's artists.
Of course, like so many other industries, this particular work has been dramatically affected by the COVID-19 pandemic, as Disney and other media studios work to figure out how to safely bring audiences back to theaters. One way to do that, Morales says, is to convert theaters into larger, more spaced-out movie houses, which naturally requires a series of adjustments to their Atmos sound systems.
"I studied electronics, and being at a huge company that lets me explore that passion is just unbelievable."
"This is a big challenge," Morales says, especially given that he and his team are supposed to finish the project by the end of November 2020. They not only have to do construction to adjust the spacing of seats but also must get approval from Avid, the editing company Disney works with, to make sure the acoustics and surround sound are the proper weight. Simply put, this means "there can't be too many people in one room," Morales explains.
In addition to this work, Morales is heavily involved in a new project: the creation of a fiber-optic database for the entire Disney lot, the "Prospect Studio." Disney's acquisition of Marvel Studios has resulted in many changes, Morales explains, including moving Marvel in-house to a studio within the Disney lot. Morales must get Marvel fully connected to the other buildings on the lot so that they can share data and communicate at lightning speeds.
Morales has mapped out the whole operation using a system design tool called WireCAD, drafting 85 percent of the lot across six buildings and meticulously planning which specific fiber cable goes to which location in which building. "It's very important," he says, acknowledging the responsibility on his shoulders. "I'm the one in charge of the system."
Handling these complex projects, especially on such a massive scale, requires Morales to be a very hands-on leader. He's never really lost that need to tinker personally with technology to get it working, a skill he freely shares with his team.
While his team has small phone meetings every week, Morales feels it's important to meet physically in the space they're working on so they can see what they have to deal with. Luckily, he's built up enough of a rapport with his team that, as he says, "Sometimes, they don't even need to call me, because I already told them how they need to do it.
"I love this type of work," Morales enthuses. "I studied electronics, and being at a huge company that lets me explore that passion is just unbelievable."
---
Roundabout Entertainment congratulates William Sevilla for this well-deserved recognition of his leadership role during the Twentieth Century Fox and Walt Disney Company merger. We greatly value our long-standing partnership and will continue to always provide William and his team with superior post-production services.
---
Related Links