As a kid growing up in San Antonio, Texas, William Avila saw a movie that changed his life. Knute Rockne, All American tells the story of a legendary Notre Dame football coach who inspires his team to win one for "the Gipper," the star player (portrayed by Ronald Reagan), who is stricken by a fatal disease. Upon realizing that Notre Dame was a real school he could actually attend, Avila became a faithful fan of the Fighting Irish and made it his mission to go to college there.
He was in kindergarten when he made that all-important decision.
Avila worked tirelessly to make that dream come true. He was not only accepted at Notre Dame but also made the baseball team and stayed for graduate school.
With his talent for math and science, Avila had set his sights on becoming a chemistry or math teacher, just like Rockne. But then a dean told him about another option. "He said, 'If you want to put a man on the moon someday, you should stay in math, engineering, or science. But if you don't really care if you put a man on the moon and you want to do something else with math, you could think about economics,'" Avila remembers.
That was the first step that led Avila to his current position as a partner at international law firm Bracewell LLP, where he specializes in public finance law. And as his dean predicted, it's work he loves. "Most people I talk to say they hate economics, but I just really enjoyed it," Avila says. "Some of it was the fact that I was curious about how rich people think, because I wasn't one of them."
Avila is also passionate about supporting his fellow Hispanics, especially those working in law and public policy. He himself has made a mark as one of the first Hispanics to work in municipal bond law and as the first Mexican American member of the National Association of Bond Lawyers (NABL).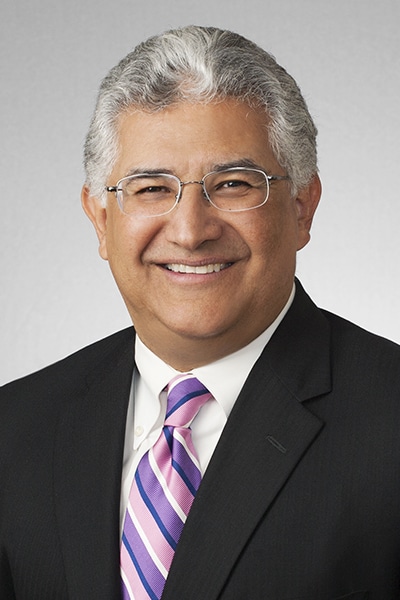 "One of the things that has helped me, because we [Hispanics] were so rare in the business, was being a member of that organization and actually being a panelist and speaking at annual meetings, workshops, and training sessions," he says of the NABL. "It helped with professional credibility, and it opened some doors for me to people who wouldn't have thought a Hispanic can do this."
Coming Home
While attending George Washington University Law School, Avila worked as a research economist for President Jimmy Carter's Southwest Border Regional Development Commission, which explored and developed economic opportunities along the US-Mexico border region. Avila wanted to work for Carter directly, but that chance went away when Carter lost the 1980 election to the Gipper himself, Reagan. And while Reagan was talking about cutting government jobs, San Antonio Mayor Henry Cisneros was talking about investment and creating jobs.
"So it seemed like a good time to come home," Avila recalls.
Avila quickly landed a job with the San Antonio City Attorney's Office as an economic development lawyer, and he worked on such notable projects as Sea World, Six Flags Fiesta Texas, and UTSA's Downtown campus. During his career, he has also helped bring Toyota to San Antonio and worked on the Alamodome, Nelson W. Wolff Municipal Stadium (home of the San Antonio Missions minor league baseball team), and Port San Antonio.
Since joining Bracewell in 2013, Avila's work has included representing cities, counties, school districts, hospital districts, and housing authorities. He takes particular pride in his work with the El Paso Housing Authority in rehabilitating public housing units through a new HUD program, which led to the improvement of those homes and set a model for other housing authorities to follow. In total, the projects he has worked on over the years have generated one hundred thousand jobs and $50 billion of investment for San Antonio and its surrounding areas.
Reflecting on Rainbows
Even today, Avila turns to films for insight. A few years ago, he watched a documentary that explained how rainbows are only seen from 21 degrees from your eyeballs, so if two people stand side by side as they look at a rainbow, they don't see the same rainbow. They see only the rainbow observable from their own eyeballs.
"That made me think, if eyeballs are the windows to the soul, then everything we see is seen from the depths of our souls. So, when we get to know each other better and understand what's in each other's souls, our rainbows in life start coming together," Avila says. "People on the same team, and even opposing teams, have to get along. It's a social process to get things done, and the teams that are successful are the teams that know how to get along."