"I grew up on Manhattan's Lower East Side. I love being a product of the area that was once the infamous Five Points neighborhood and believe it made me who I am today. The history of the Lower East Side belongs to the immigrant. Where I lived on Grand Street was the crossroads of Chinatown; Little Italy; and the Puerto Rican, Black, and Eastern European-Jewish communities. Words like "multicultural" didn't exist back then, but that was how I perceived the world.
In high school my parents dragged me, kicking and screaming, to California. I fell into theater as a refuge and stuck with it through college. After graduation, I ran back to New York and started looking for a flexible, part-time job that would allow me to continue to pursue theater. That's how I stumbled into the world of Hispanic-market advertising.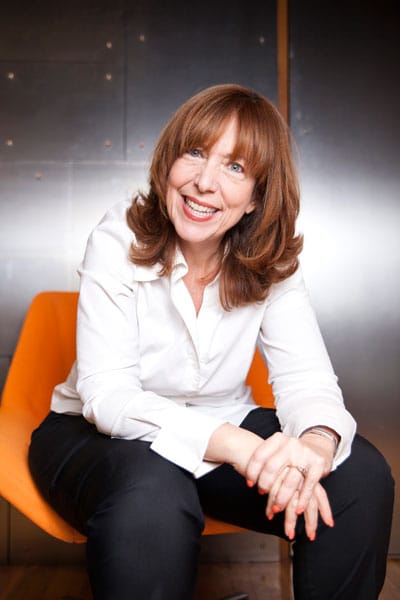 I answered an ad for a "girl Friday," meaning a combination assistant-gopher. The ad said, "Spanish helpful, but not necessary." I spoke Spanish, so I took the subway to this apartment on the Upper East Side, where this crazy Cuban man—I say that fondly—and his wife were starting a Hispanic ad agency, Font & Vaamonde (FoVa). He was this bigger-than-life character: he smoked a giant cigar and wore a lot of cologne. Back in those days, it took some pushy personalities to get in the door and convince people to take Hispanic marketing seriously.
Because I could write and was comfortable on stage, I was happy to create marketing scripts and present to clients. To me, it was a performance. I'd say, "The Hispanic market is a 'sleeping giant,'" make sure I had their attention and continue, "The Census says there are 8 million documented Hispanics in the United States." I would explain why merely translating general market ads was missing the point. Everyone already knew these basics, but our edge was the application of that information.
It was futile for these companies to spend money on advertising if the right product wasn't on the right shelves, and my boss recognized that. Hispanics were mostly shopping in family-run bodegas, so we had to understand that area of retail. We were "360 marketers" before that term was in the marketing vocabulary. I didn't just sit in an office and read about the Hispanic market, I traveled all over the country—Miami, Chicago, Los Angeles and Texas—really getting into the communities.
By the late '80s, Procter & Gamble (P&G) mandated Hispanic capabilities from its agency partners. Many of the independent Hispanic agencies were absorbed. Grey Advertising bought half of FoVa, and, in 1989 I was asked to run FoVa West in Los Angeles. That's also when I started to do stand-up.
Comedy, like marketing, is about making relevant connections. They both leverage personal values. Many people think Hispanic marketing is all about language. The Spanish language is certainly part of culture, but it's just one piece. British humor, Australian humor, and American humor are all different, but they're all in English. Making people laugh is about tapping into the shared experiences within a cultural group. Leveraging culture to tell engaging stories goes far beyond accents or language.
I eventually left FoVa to cofound Enlace Communications. Then in 2008, an opportunity to work for Walton Isaacson presented itself. Walton Isaacson represents an exciting moment in advertising. It positions itself as the planet's most interesting agency because it defies traditional labels and solves problems in nontraditional ways. That opportunity gave me the chance to disrupt meaningless silos and to respect the depth required for Hispanic-market specialization while embracing the breadth of total market perspectives.
Hispanic specialization has been important throughout my career. I learned growing up on the Lower East Side, though, that finding dynamic intersections that speak to a variety of groups is the key to the future of advertising and, frankly, to the future of the entire world."