Each year, Hispanic Executive selects ten outstanding leaders who have made a marked impact on their respective fields, including everything from the media to construction. This year, each member of our "Top Ten Líderes" has made a major contribution through their role in the Latino Donor Collaborative.
The LDC is the only national organization that works specifically to change the stereotyped perception of Latinos in mainstream America by systematically challenging the prevailing negative perception and replacing it with a true US Latino story. To do this, the organization specifically targets business decision makers, opinion influencers, and content creators, and that's exactly the type of people who make up the organization—people with the power to make an impact.
Over the past two years, the LDC has become more outspoken and present in the media, and 2018 was a watershed year. This past year, the LDC unveiled its "Power of All" campaign, an unparalleled advertising campaign in The Hill and The Wall Street Journal that presented some of the most compelling facts about Latinos' effects on the US economy.
"We wanted this information to be seen by people that are decision makers. That's why we chose the publications we did," says Ana Valdez, executive director of the LDC. "We wanted people to have a place where they could look at the facts in a very digestible way."
Now, the organization is ramping up its advertising and research efforts, and none of it would have been possible without contributions from this crop of Hispanic business leaders—who also happen to be making a significant impact outside of the organization.
"We have twenty-six of the top Latino business people in America. All of them are trailblazers. All of them are successful to levels they'd probably never imagined," Valdez says. "Some of them are immigrants, some of them are not, but they all have one thing in common: they have nothing to gain from their involvement in the LDC except for creating change for others."
Top Ten Líderes
Linda G. Alvarado
Linda G. Alvarado is no stranger to Hispanic Executive and as one of our Top Ten Líderes, she expounds on her words of wisdom.
Ana Valdez
Through her role in the Latino Donor Collaborative, Ana Valdez is reframing the US Latino story.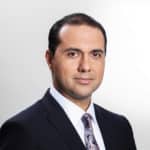 Luis Patiño
At Univision, Luis Patiño is bolstering the legacy of US Spanish-language media.
Dorene Dominguez
Vanir's Dorene Dominguez is creating a new normal for Latino leaders.
Tony Jimenez
MicroTech's founder, Tony Jimenez, hopes to convert a love of math, science, and business into a billion-dollar enterprise.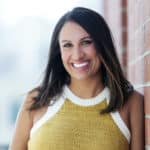 Angelique Salazar 
At Central Street Capital, Angelique Salazar is building upon the Salazar family legacy.
Ted Acosta
EY's Ted Acosta knows the value of taking all the right risks.
Roel Campos
Through his work at the Latino Donor Collaborative and Smithsonian Latino Center, Roel Campos is contributing to Latino pride.
Beatriz Acevedo
Beatriz Acevedo is finding new and unique ways to tell Latino stories.
Patty Arvielo
At New American Funding, Patty Arvielo opens the door to homeownership for families across the country.