As Steven Avalos celebrates his second anniversary as executive director of employee and labor relations at CVS Health, the attorney has an incredible journey to reflect on. Avalos's history includes mariachis, a passion for wanting to right injustice, and, unfortunately, running a candidate against a young upstart politician named Barack Obama.
Politics was Avalos's first love—it's how he met his wife, Katie, and how he initially found a way to bring positive change to the world—but Avalos is now able to make direct change for a company responsible for the health and well-being of millions of Americans every single day at CVS.
The executive director provides tactical support and expertise for labor and employment matters that include collective bargaining, grievances, arbitrations, and unfair labor practices. Moreover, Avalos nurtures a strong relationship between his company and the unions that represent its employees. But how Avalos got to his role is a winding and incredible journey, and it all started with his mother falling in love at first sight with a man playing mariachi music at a quinceañera.
"I joke with my mom to this day that you shouldn't go falling in love with somebody just because they're handsome," Avalos says, laughing. "The marriage didn't last, but it was how I came into the world."
His mother was determined to provide her Chicago-based family a chance to thrive, and she moved with her children to the only neighborhood they could afford up north, Belmont Cragin.
There were challenges, and, frankly, there were a lot. Avalos, the youngest of five, saw gang activity, shootings, and police brutality far more than any child should, and the young man knew he wanted to help create positive change in the world.
"My teachers and folks in the community always suggested I go into politics to effect change," he recalls. "If I wanted to improve the quality of life in my community, I should find a way to directly change the laws."
Avalos graduated from college and began earning his stripes with the Democratic National Committee. His first assignment was to coordinate a congressional campaign in a toss-up district, several local state races, and Al Gore's presidential campaign in the First Congressional District of Washington. Avalos swept all races he organized, including Al Gore's win in Washington state, although the larger race wasn't won.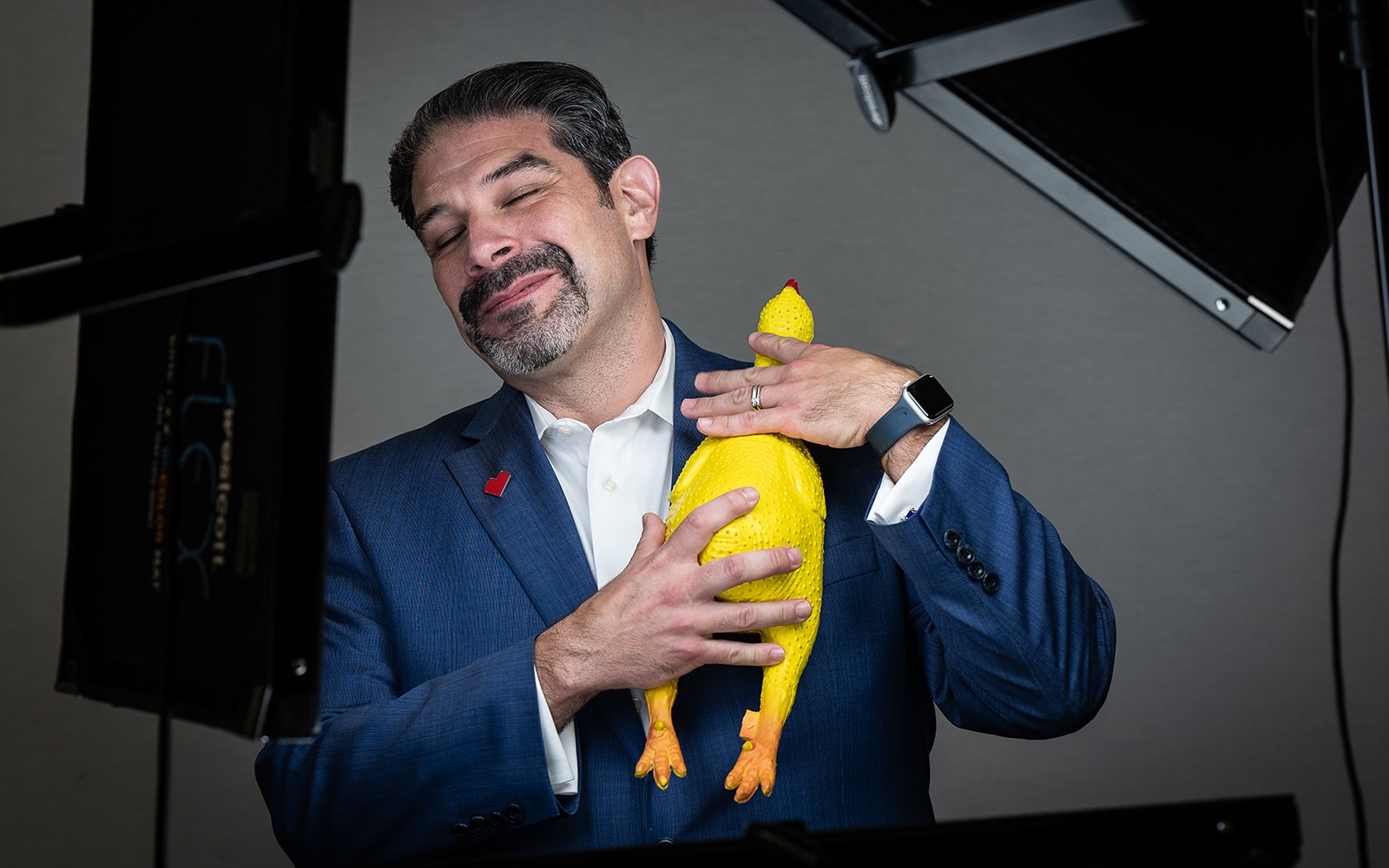 The only defeat in fourteen tries would come for Avalos in supporting attorney Gery Chico's US Senate run in the State of Illinois in 2004. At the time, there were no Mexican Americans who served in the US Senate, and Avalos was eager to get involved. The only problem was his opponent was a young Barack Obama.
"I will say," Avalos defends with a laugh, "the only areas where Barack lost were the areas where I had my field operation. I mean, we lost by a lot, so I've got to appreciate the small victories."
Avalos may very well have stayed in politics had he not fallen in love with another staffer: his wife, Katie. The fundraising expert kept her candidate on a tight schedule, and Avalos jokes that he maybe spent a little too much time watching her work.
Their work, and relationship, continued after the campaign into several more projects, but when Katie became pregnant, Avalos knew a change was required.
"We were both working between eighty and one hundred hours a week," he explains. "One of us needed to go to law school, and while I think Katie would have made a much better lawyer, she insisted I go."
Avalos's legal work has included law firms Chico & Nunes and Del Galdo Law Group, where he gained deep and intensive labor law experience. He then took that experience to Service Corporation International and MillerCoors (where he established the companies' labor strategy) prior to coming to CVS in 2021.
But even today, Avalos finds a way to dip his toes back into public service. In 2023, the lawyer was appointed to Illinois Governor J.B. Pritzker's Labor Advisory Board. The press release announcing the appointment says it all: "Steven Avalos has been a legal advocate for working families his entire career."
Whatever hardship Avalos and his family endured early on, the lawyer has kept true to his promise to make a difference. He continues this commitment as a board member of the Hispanic Lawyers Scholarship Fund of Illinois and the University of Illinois College of Law's Latino Law Student Association's Alumni Scholarship Committee. He also sits as an employer trustee on Taft-Hartley pension fund boards.
"Labor law is such a great way to directly impact people's lives in a positive way," Avalos says. "I just think of my own family—many of whom are union members—and do the best I can for everyone involved."
---
Locke Lord LLP is honored to have known Steve Avalos for many years and admire his creativity, leadership and drive.