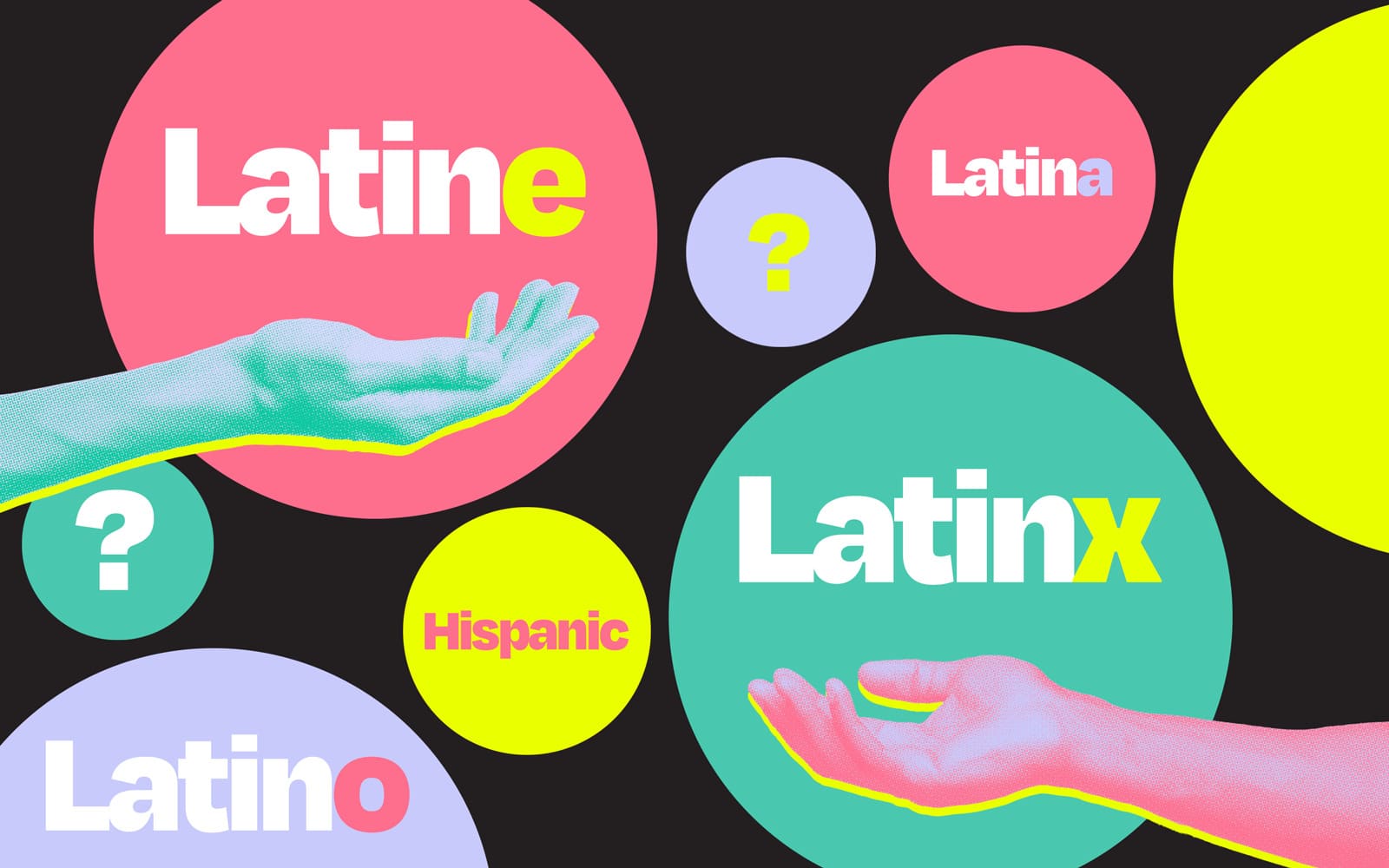 As a living entity, language is always evolving, especially in a country as diverse as the US. The terms used to refer to people of Latin American heritage who reside in the US are no exception and have changed vastly throughout the last few decades. Currently, the pan-ethnic terms Latinx or Latine are seen as the most inclusive.
But the debate over which is best continues.
Hispanic and/or Latino
Hispanic and Latino are increasingly seen as outdated terms to refer to people of Latin American heritage for several reasons. Hispanic is often insulting to many people of Latin American heritage, as it centers the heritage of the colonial powers responsible for the slaughter of Latin America's 56 million Indigenous people during the largest genocide in history.
Latino, on the other hand, refers to everyone from Latin America. Like other romance languages, the Spanish language traditionally uses the masculine configuration of words to refer to a group of people. The -o and -a endings of nouns and adjectives in the Spanish language are masculine and feminine, respectively, which the queer and trans community especially have pointed out as not inclusive to all genders.
Latine
So, language has continued to evolve to reflect the changing values of our society and it became common in Latin America to use Latine when referring to a group of people rather than Latino, as using the -e ending isn't masculine or feminine. Latine is used when referring to a group of people of multiple genders or for someone identifying as nonbinary, gender fluid, genderqueer, bigender, agender, and gender nonconforming. Latine is what's commonly used among Spanish speakers as it's more easily pronounced than Latinx and can be used in plural forms.
Latinx
Both Latine and Latinx are gender-neutral and inclusive of all genders. Where and how Latinx originated isn't clear, but the term is more commonly used among English speakers in the US. Latinx doesn't flow as easily with the Spanish language resulting in some feeling that it's an anglicized term. The Spanish language traditionally uses -e as a gender-neutral ending to words like estudiante, which means student.
Are these terms interchangeable?
Latine and Hispanic are not interchangeable demographic terms. Latine refers to people from Latin America, and Hispanic refers to people who speak Spanish. Not all countries in Latin America have Spanish as the official language. For instance, in Portuguese is spoken in Brazil and English is spoken in Belize. So, while Brazilians and Belizeans are from Latin America, and therefore Latino, they're not Hispanic. Similarly, Spaniards speak Spanish, but they're not from Latin America making them Hispanic, not Latine.
The non-cisgendered community has expressed that they don't feel included in the term Latino and would prefer that gender-neutral terms be the default. Choosing to use gendered language can be viewed as inconsiderate and not inclusive.
You can see the shift in work and academic environments, which show concerted efforts to become safer, more equitable, and more inclusive through gender-neutral signage and the removal of gender assumptions from processes and systems.
How do you identify?
When referring to themselves, individuals identifying as female still use Latina and individuals who identify as male use Latino. A 2020 Pew Research Center poll determined that Hispanic and Latino remain the dominant terms used for referring to people with Latin American heritage. And rather than using Hispanic, Latino, Latina, Latinx, and Latine, some people with LATAM heritage prefer to use terminology that specifies their heritage, such as Uruguayan American.
People from a particular region of the world aren't a monolith, and Latin America and Latin Americans in the US are no different. In time, we will likely encounter more new terms that better reflect the society we want to live in.