Working towards our goals provides us with direction and gives meaning to all the activities we engage in on a daily basis, so it's a shame when we feel unable to reach them.
In my experience, we typically do not accomplish our goals for one of three reasons:
Our goal is not compelling enough to change our behavior.
Our plan is poorly executed.
We misallocate time and resources.
Five years ago, I felt I was not maximizing my time with productive habits or seeking new opportunities to further my development. I realized my limited growth was due to a lack of daily focus and purpose, so I became more deliberate in my goal setting.
Since making goal setting an intentional practice, I have impacted the Waco, Texas community with various programming, delivered solutions to better support franchise business owners at work, and compounded my professional development through additional certifications and leadership opportunities.
My goal setting approach has evolved since then, but these five core components remain steadfast, help me enhance my self-efficacy, and produce results I am proud of:
Visualize Your Future Self
Ask yourself, "Who do I want to become?"
Constructing a vision of self was one of the hardest parts of goal setting and took me the most time. My eagerness to goal set made it difficult to execute this step because I wanted to dive directly into putting a plan together. However, it is important to connect your goal(s) to the future version of you that you want to be and to focus more on "becoming" and less on the destination. This will give your goals a clear purpose, and having this purpose will help tremendously during the execution phase, when your pursuit is met with daily friction.
2. Acquire the Right Tools
Determine the skills and experiences that your future self will need. For example, if your goal is getting a new job, you can begin by reviewing the job descriptions of similar positions you would like to hold or speaking with someone who already occupies that position. Additionally, you could try researching LinkedIn profiles to see the education, work experience, and background of those with the position you're aiming for. From there, you can compile a list of skills and experiences you may need, and you can prioritize and allocate the appropriate amount of time and resources to acquiring them.
3. Measure Your Success
Think about how much time you can devote to meeting your goal, when you want to start working towards that goal, your deadline, and the amount of money you may need to invest. Once you have those elements in place, choose a progress tracking method that works best for you. This keeps you accountable. Set a recurring time on your calendar to review your goal(s) and the progress you have made toward accomplishment. This self-evaluation will create an emotional investment and keep your motivation high!
4. Take Stock of Your Energy and Motivation
The key at this stage is to achieve consistency by building habits that will compound your day-to-day efforts. For me, it was helpful to discover what time of day I did my best work and what tasks were most appropriate to execute according to my energy. That's right: your energy levels over the course of the day play a major role in what tasks you do and how effectively. Review your calendar and take stock of when you feel most energized and when your energy begins to dwindle. Based on that assessment, determine activities you should place in certain blocks of your schedule to be most productive.
5. Treat Yourself
Your work merits celebration, don't skip rewarding yourself! This is how you keep the energy alive and fuel your momentum. Try to match the reward with the size of the achievement. For example, if you earned a new certification that took you six months, celebrate with a trip out of town or a nice dinner with friends. Everyone's measuring stick will be different, but the key is to make sure the reward is strong enough to motivate you. When I was studying for the GRE, it was exhausting and discouraging at times. There were concepts I hadn't thought of since high school and words I never heard before. To make matters worse, I was learning all these news things after long days at my full-time job. Finally, after I took the test and received a good score, my wife surprised me with a three-day trip and concert tickets to one of my favorite artists! This turned a hard experience into a more pleasant one.
Goal setting may seem like a daunting process, but focusing ourselves on core activities that inch us closer to our desired self is a valuable use of our time and resources. The most rewarding part of goal setting for me is the emergence of a new version of myself; a more refined and polished human being that is making contributions to the world using their gifts and talents.
---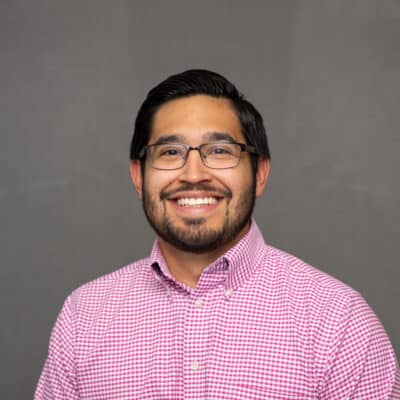 Benjamin Gomez is a franchise business coach at Mr. Electric.