At Atlantis Packaging, it's all in the family. Founded in 1986 by Rick Rodriguez, the full-service packaging-product distributor also employs Rodriguez's son Eric as its president as well as [his daughter] Nesha as its manager of computer systems. "It's nice to turn the company over to somebody in the family," Rodriguez says, "and they're doing a great job."
Prior to founding his Chino, California-based company, Rodriguez had been working for a larger distributing firm, but decided to venture out on his own, founding Mill Packaging along with a colleague. Unfortunately,  "the partnership didn't work out," Rodriguez says. The company folded after four years, but the ever-resilient Rodriguez eventually launched a new business for the second time: Atlantis Packaging.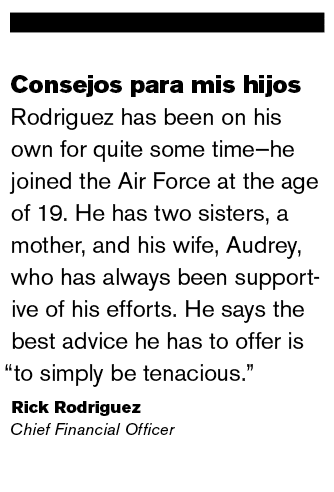 Atlantis Packaging has built its reputation on excellent service and creative solutions with competitive pricing. Bringing the company to its next level was the next challenge, which prompted Rodriguez to bring in his son, Eric. "He was at the time a sales manager with Circuit City and therefore had proper training," Rodriguez says.
Since hiring his son as president of the company, Rodriguez has been able to focus more on the internal aspects of Atlantis Packaging, rather than devoting his time solely to sales. "I'm able to work on the inside a little bit more and he works on the outside," Rodriguez explains.
Atlantis Packaging has also grown substantially since that time, though it is still a smaller operation. In addition to their organization affiliations, Rodriguez and his son attract business the old-fashioned way, though grassroots marketing. "We're simply knocking on doors, and our name is on our truck, as well as utilizing the web and cataloging to broaden the company's exposure in the community," he says.
Atlantis Packaging looks for customers who want large quantities and have issues with packaging, which gives the company an opportunity to solve their problems. Once Atlantis gains the customer's confidence and a rapport is built, the companies tend to give Atlantis more of their in-stock items. The company currently works with some of the largest and most renowned corporations in the country, including Tropicana and CVS, and now generates $2.2 million in annual sales. Rodriguez and his son are currently investigating ways to continue their momentum. "The next level is hiring a good sales force and increasing our sales while maintaining our focus on customer service and quality products," Rodriguez says. "Additionally, we are adding janitorial products to our line."
Despite the company's success, Rodriguez is most proud of the long-standing effect that it will have on his family. "What my family can take away from my success is the fact that they'll still be able to make a lucrative living after I retire," Rodriguez says. "Atlantis Packaging has helped my two children to learn about the business world."