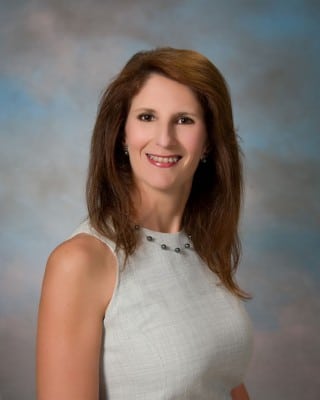 Both my parents survived dictatorship and hardship. My mother fled Franco's Spain and then later Castro's Cuba with my father and older siblings. My parents emphasized the importance of our education and faith in God. They reminded us that at any given time, all of your physical possessions can be taken away, but no one can rob you of the faith in your heart and the education in your mind.
Because of their sacrifices, it was important that I repay them by becoming successful. Early on, I realized if I went to law school, I could be a lawyer or take on a business role in any company, but if I went to business school, my opportunities would be limited to a pure business role. This is how I made my decision to pursue a law degree.
Attending "elite" institutions—Duke for undergrad and Columbia Law School—gave me credibility and an extra edge. Their alumni networks are strong, expansive, and loyal and help in establishing relationships with potential clients, new vendors, and future employers.
Going to Duke changed the way I view the world. I was surrounded by people of all races, religions, ethnicities, and walks of life. This gave me the ability to interact with people from diverse backgrounds, and these skills are crucial for any business person or manager.
Constant education is an equalizer in society. I always encourage young attorneys to be proactive about their learning. In any position, you can never read enough or learn enough about your craft or about your industry. Access to the wisdom of an accomplished individual in your field is very helpful. Mentors can guide you through career minefields. They've been there, done that, and not only survived, but also achieved.
No matter what organization you are in, you need to play the game and continuously advocate on your own behalf. Although this does not come naturally to me, it is clear that (as the book says) Nice Girls Don't Get the Corner Office. This book should be a must-read for every professional woman, especially Latinas. I was always taught to be humble; however, to excel in the business world, humility must be set aside. You need to take credit when credit is given and you need to promote yourself whenever possible.
While self-promotion doesn't come naturally to me, giving back does. I am involved in various programs advocating for immigrants' rights and the passage of the Dream Act. My husband and I teach "Know Your Rights" seminars to empower immigrants. Most of my community service is done through my church, where I provide pro-bono legal services to indigent members or members of modest means. I also mentor law students who are interested in pursuing a career in entertainment law.
It is unfair that many people think Hispanics are lazy or spend their days drinking tequila and beer. It is also unfair that the image of Latinas is that they are hot and sexy, but have no substance or intelligence. I strive to go above and beyond to prove that this is not the case. I think that it is for this reason that I have such a strong work ethic.
My mother ingrained in me that the minute I walked out the door, I was representing my family, my Christian faith, my culture, and my nationality. When people see me, I want them to see an intelligent, hard-working, strong, and compassionate Latina.