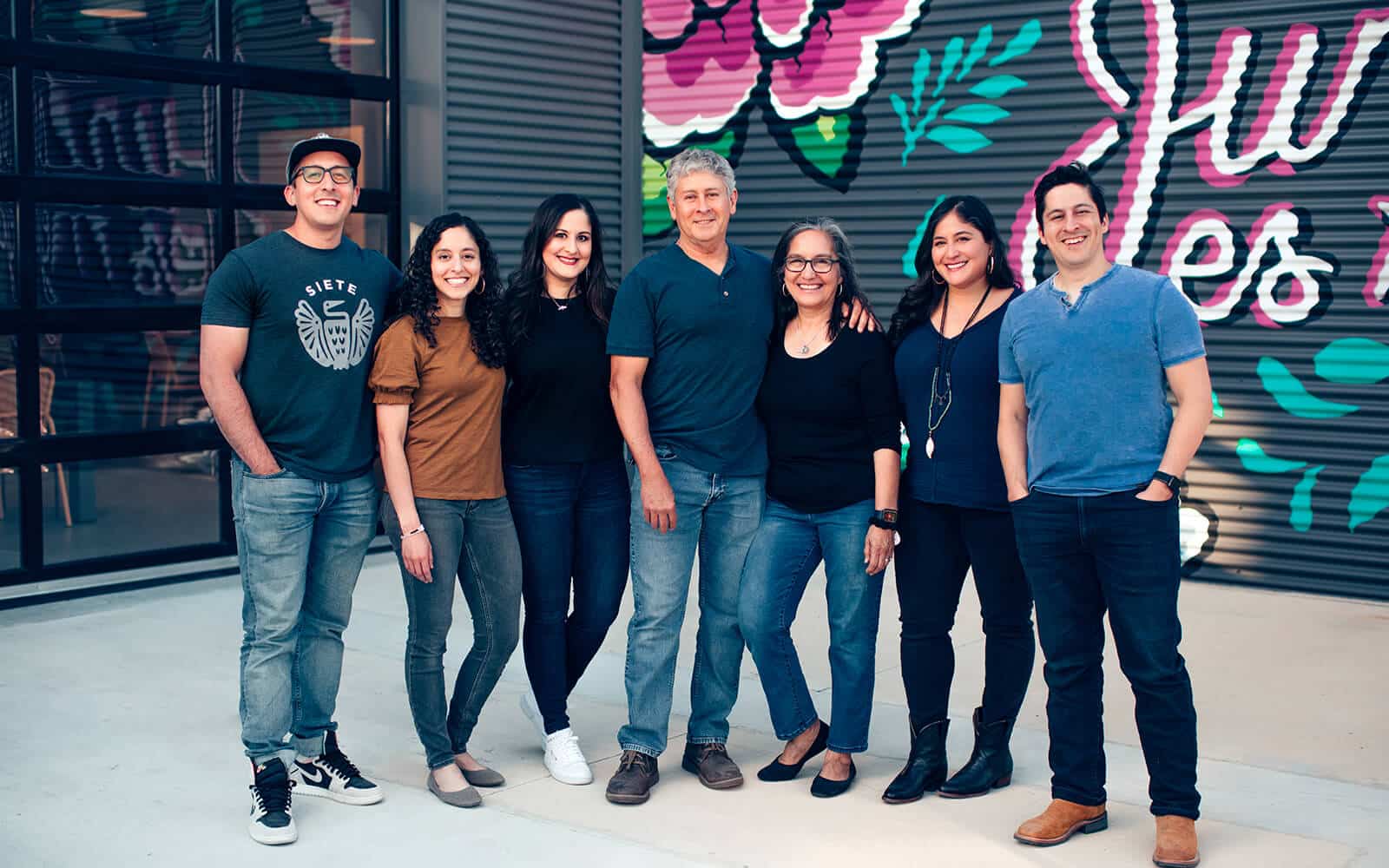 Like most successful entrepreneurs, Miguel Garza has a truckload of anecdotes from the early days of his business—before they had the eye-catching branding, scalable distribution, and funding.
"There were many months where I would drive around in my car, dropping off tortillas at grocery stores around town, with the AC blasting to keep the tortillas cool," says the CEO and cofounder of Siete Foods, the better-for-you Mexican American packaged foods brand. "It's a funny memory to look back on now, since we've systemized and scaled so much from those days, but it's great to look back on and remind us how far we have come."
In addition to the usual woes of a company's early days, the Garza family faced the pressure of being one of the only Latino-owned businesses in a new category. Their grain-free products filled an important gap in the health foods market, but the Garzas had few role models and resources to reach their full potential, despite the outsized impact Latinos have in every segment of the US food industry.
"At the time, it felt like there were far fewer Latino-owned companies in the industry, and we certainly had no previous experience in it," he says. "It would have been cool just to know that there were opportunities out there, created by our fellow Latino community, aimed at helping support new companies like ours and hardworking families like mine."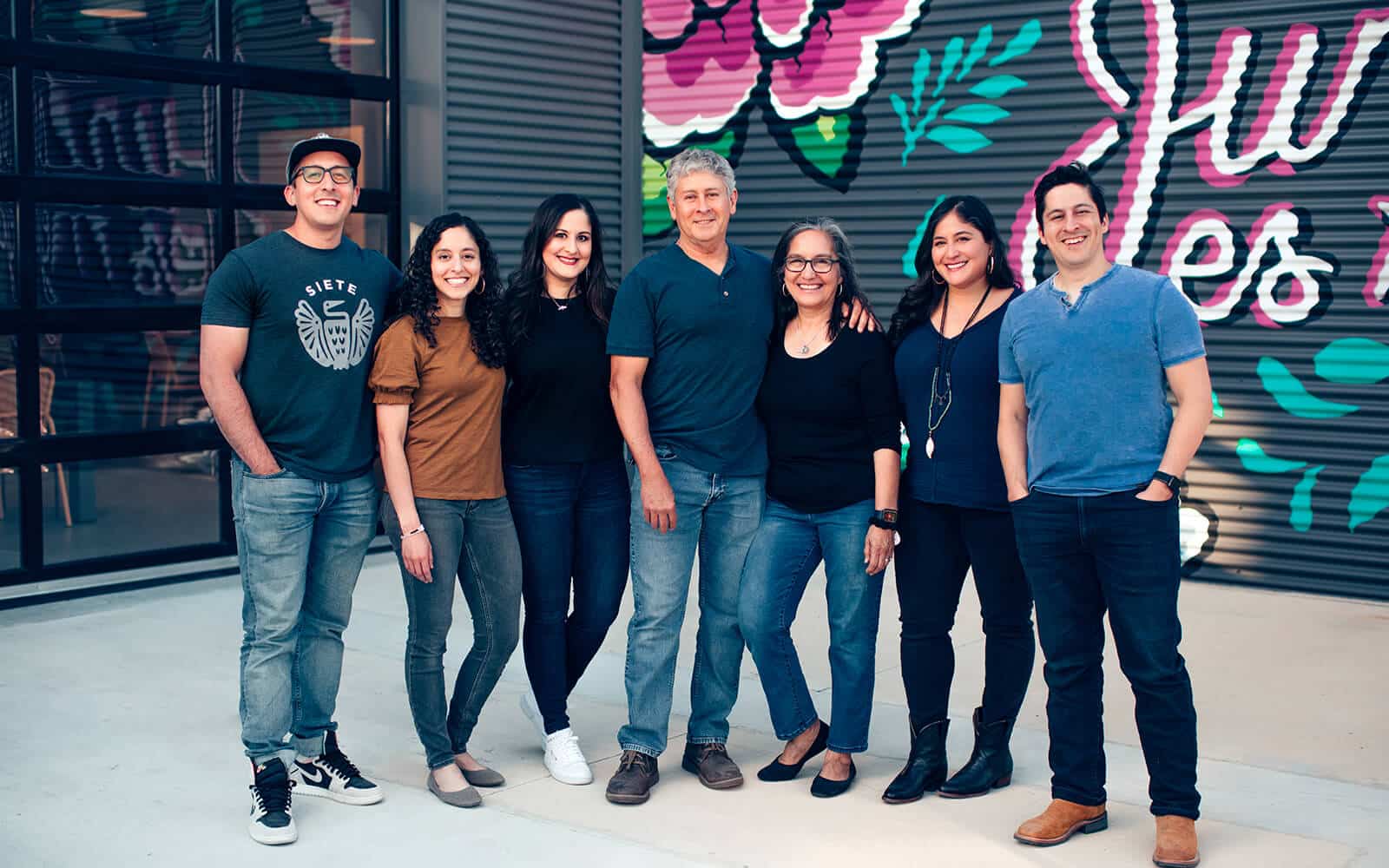 The Juntos Fund
That is why in 2021, Siete Foods launched the Juntos Fund. The company recently announced a five-year, $2 million dollar commitment to create positive change by uplifting Latino food entrepreneurs across the nation. This year's focus is Latina-owned food trucks, bakeries, and eateries with a total of $200,000 in awards. Applications are now open and close on August 15, 2023 at 11:59 p.m. CST.
Siete will be selecting up to thirteen businesses to receive tiered awards including a $50,000 award to the first recipient, a $30,000 award to the second recipient, and a $20,000 award to the third recipient—followed by $10,000 awards for up to ten additional businesses.
The fund's goal is to build a more equitable and prosperous future for others by providing the necessary resources and support for underserved communities to thrive. Unsurprisingly, the impetus behind the fund was the COVID-19 pandemic.
"We launched the first-ever Juntos Fund after seeing so many businesses struggling to stay afloat amidst the pandemic," Garza says. "We created it to offer resources and help to businesses because we believe it's important to lift our community and help one another succeed."
The secondary benefit of such an award, Garza emphasizes, comes from being in community and opening up conversations with businesses across the country, hearing their stories and seeing how Latinos can share resources to help make their dreams a reality.
Familia First
From crafting an original almond flour tortilla recipe, to attempting to bake in bulk, to driving their car all around Austin, Texas, to grocery stores and buyers, Garza knows firsthand the challenges Latino-owned food businesses face—and how to face these challenges as a family.
"My sister created a grain-free tortilla from almond flour to solve a problem for herself, since she had temporarily eliminated certain ingredients from her diet to help with health issues," Garza says. "We're building a business rooted in our values: family first, family second, business third; juntos es mejor; and to do everything with love."
Garza believes that the focus on family is their recipe for success, and why Siete can make a big impact in the lives of its employees, customers, and now, the industry thanks to the Juntos Fund.
"Fast forward to today and we're now selling over eighty products in close to twenty thousand stores," Garza says. "So, we are still presented with new challenges and learning opportunities—only, instead of seven family members trying to figure it out, we've grown our business to over one hundred employees—our 'Siete Familia'—that we can rely on. We believe that when one of us succeeds, we all succeed."
Garza's hope is that the family ethos will carry on in the Juntos Fund. As for Siete's future as a company, he adds:

"We hope to grow into a billion-dollar business and become the leading Mexican American food brand. We want to build it by leading with love, practicing boldness and humility, valuing courage and compassion, and putting family first, family second, and business third."