Sergio Rodríguez was an original López Scholar—not because he was one of the beneficiaries of the Hector and Gloria López Foundation's scholarships but because he had the good fortune of being stewarded by his aunt and uncle, Hector and Gloria López.
Growing up, he spent many summers with his uncle and aunt. They instilled in him the importance of higher education, a work ethic you can lean on, and a giving spirit that challenged him to build for future generations, not just his own.
Now, as the president of their namesake foundation, his story comes full circle as he leads the charge on a mission that his uncle and aunt lived out in personal and professional ways.
"[My uncle and aunt] looked at economic mobility as a big piece of college, and that's what they saw in me in my career," the president says. "When they started getting older and making plans for the future, they asked me to be the family member who helped them manage the amazing assets that they put together during their lifetime. For me, that was a huge change from corporate America but very welcome because instead of the profit motive, there's this wonderful philanthropic motive to wake up to on Monday morning [to] start your work week."
More Empowered Latino Students
The Hector and Gloria López Foundation's first tenet is supporting Latino students striving to be the first in their families to go to college.
"We like to take a more equity-based approach," he says. "We believe that the merit of a first-generation student is essentially getting past all the hurdles, applying to college by [themselves], and then getting accepted."
The Foundation issues grants to Texan universities in El Paso, San Antonio, the Rio Grande Valley, South Texas, and Austin. A López Scholar is chosen at random from a pool of potential Latino students. Their equity-based approach looks beyond grades and instead embraces any student who has applied to college so that students who had to work while they went to high school or whose family responsibilities split their focus aren't disqualified from the opportunity for higher education.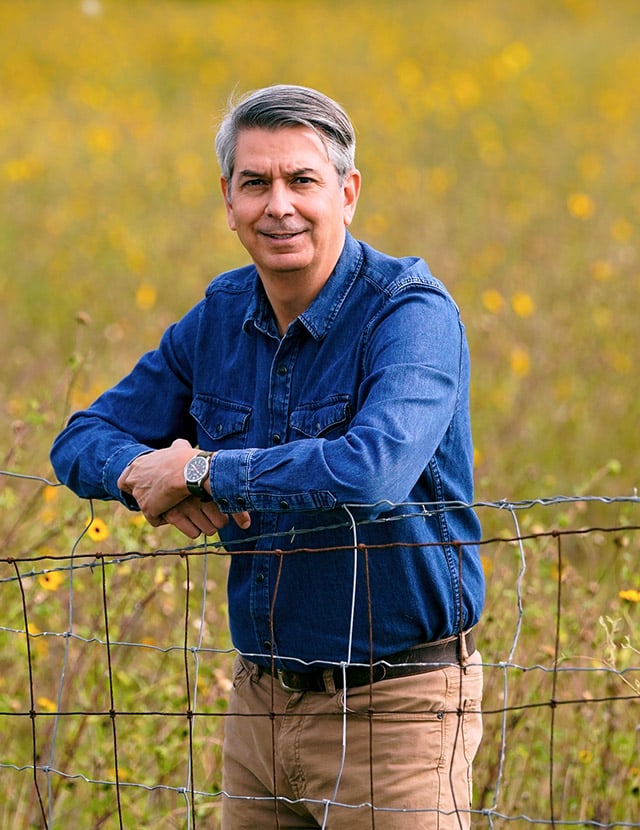 In addition to tuition and room and board, the Foundation covers a student's ability to study abroad, take on an unpaid internship, offers legal support for those who need it, or a list of other fill-gap measures that ensure that students get the most out of their time in college.
"The vision of the Hector and Gloria López Foundation is really to change the trajectory of Latino students in Texas so that they can get quality jobs when they graduate from college," Rodríguez says. "So that they can graduate free from debt and experience the kind of intergenerational income mobility that would allow them to become future leaders and future philanthropists."
He was motivated by his family's mission to continue to support first-generation Latino college students and build upon that by expanding the Foundation's mission to include faculty and philanthropists as well.
More Empowered Latino Faculty
Rodríguez shared that the Foundation is putting the same energy into uplifting Latino faculty as it does into uplifting Latino students. In grant applications, universities and colleges are required to list how many Latinos are on their faculty.
With every college that the Foundation does choose to support, and that Rodríguez gets to talk to, the foundation has made the decision to also bring up the importance of Latino representation in academic faculty, where faculty should be as diverse as the students they serve.
"In fact, the data is pretty clear that if you can see college presidents who look like you and have the same or similar last names, if you can see your professors and administrators who are Latino, you do better," Rodríguez explains. "You feel like you belong there in a place where you're already first generation."
More Empowered Latino Philanthropists
As Rodríguez continues to build on his role as president and as a leading Latino philanthropist, he wants to uplift and invite more Latino philanthropists to the table.
"Once I understood how large we are—we have about $270 million in assets for the foundation—and I started talking to other folks I started to think that we have a greater responsibility than just writing checks and keeping our mouths shut," he says.
Rodríguez hopes to usher in a new generation of Latino philanthropists who elevate causes they care about and inspire the next generation of Latino leaders, changemakers, and philanthropists. His new role has underscored just how impactful philanthropy can be and how many Latinos are already doing it silently.
"I believe that there's a myth that Latinos don't give that needs to be dispelled," he says. "[We need to dispel] the idea that Latinos receive scholarships, but they don't give them."
No matter the scale, Latinos are active givers. According to the Lilly School report, 65 percent of Latinos surveyed reported that they donated material goods and 50 percent reported that they participated in crowdfunding or social media.
"Part of our vision for what the foundation can do is to bring together emerging philanthropists," he says. "I hope we can be a convener and a collaborator of Latino giving and [that we] can help bring a more equitable way of doing these things too because there's so much need out there."