Before he ran the supply chain that anchors Dropbox, Refugio Fernandez discovered what it would take for him to climb up the career ladder. "I realized that all of those folks had a graduate degree, an MBA, [or] whatever it was," he recalls about his former directors at the technology giant LG Electronics.
Even if no one offered advice to Fernandez about attending an MBA program, he still got the message, prompting him to earn his MBA from Arizona State University. He's since spent the last decade as a supply chain manager at Intel Corporation and Dropbox.
Dropbox promoted Fernandez to head of supply chain in March 2022. He orchestrates its global manufacturing efforts and lowers the supply chain risk abroad, leading a team of more than twenty employees while managing its supply chain partnerships.
"Ultimately, what we're really set on is making sure that our supply chain is delivering . . . for the hardware in our data centers that eventually are needed for our customers to be able to retrieve anything they store on Dropbox," Fernandez explains.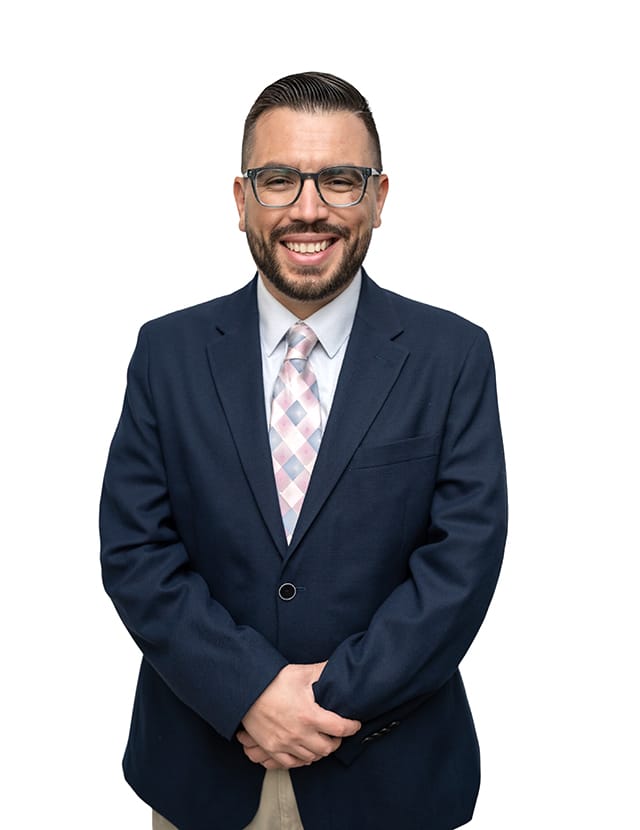 Fernandez lays down the framework for the Dropbox cloud to receive everything it relies on to store customer data, which requires him to navigate relationships with suppliers. During his time at Dropbox, he spearheaded the growth to more vendor partnerships to source the hardware and services needed to support Dropbox's Cloud Infrastructure so that Dropbox did not have to rely on a single supplier.
"You have to actually foster relationships with those partners at executive levels to make sure that you are not just top of mind, but that you're also providing value in exchange for the help that you provide each other," Fernandez says.
Once COVID-19 hit the US and caused shortages, Fernandez proved he was playing chess, not checkers. By positioning Dropbox to leverage its new suppliers and vendors, the company was able to overcome supply chain woes during the pandemic. He provided Dropbox's manufacturing facilities in Asia with more sources of supply and transportation solutions to deliver hardware to the US.
However, Fernandez comments on how hiring the right job candidates proved to be just as effective. "Building that team with that [supply chain] passion altogether has also been, I would say, [a] multiyear journey at Dropbox," Fernandez says. "It's taken years, but I'm satisfied that we're where we are today and [about] where we're going."
Of course, COVID also challenged managers and executives, Fernandez included, to grow as leaders. Like many decision makers, Fernandez deployed a collaborative leadership approach that catered to the needs of his team. Yet despite spending the previous decade as a supply chain manager at household brands, he sells himself short.
"I would say at the beginning of COVID, I would still probably label myself a little bit of a newer manager and people leader," Fernandez says. "There's a transition and evolution that you have to go through, [in] which you go from [an] individual contributor and more execution-oriented to more of an enabler of your team. I was definitely on that journey, but I think it [COVID] accelerated that."
Whether or not you consider Fernandez humble for passing up a victory lap, he lets his actions do the talking. He opens doors for Hispanic and Latino talent to land opportunities in tech.
"Essentially, all the Latino organizations [and] all the business organizations, what we try to do is bring to attention those open requisitions [for] those jobs available at Dropbox to those organizations," Fernandez says. "Then of course, within my inner circle, that's probably where I do most of the work nowadays, just because I find it more effective to highlight those opportunities that we have in Dropbox to my network of Latino MBAs or Latino business folks that I'm familiar with."
On top of going to bat for Hispanic and Latinx candidates in front of Dropbox hiring managers, Fernandez mentors candidates to boost their career opportunities. But it's the barriers beyond their résumé that deserve attention: Only 1.3 percent of executives at large companies in Silicon Valley are Latinx. Fernandez acknowledges it was worse before COVID across the industry.

"In the past, probably pre-COVID, some of the bigger challenges were the talent pool," Fernandez says. "Is the talent pool in the Bay Area? Because it has [had] to be local."
Meanwhile, after Dropbox moved to a virtual first working model in 2021, it has recruited more talent beyond the Bay Area. And Fernandez judges that this decision is bringing more opportunities to Latinx candidates across the industry.
"I feel that it has been increasing the opportunity for Latinx and Latino candidates," Fernandez says. "We are a couple of years in, but we're probably starting to see just the beginnings of that effect now. I am encouraged by that."
Congratulations Refugio Fernandez and Dropbox for the well-deserved recognition. The knowledge that Refugio and his team bring positions Dropbox for continued success as they enable critical network transformation to support their increasing customer base. Cisco is proud to support Dropbox's mission to empower remote work and collaboration globally.