CHICAGO, Illinois—More than 100 professionals celebrated Hispanic Executive's Leading Latinas issue at its first event on Wednesday, September 19, 2018.
The Leading Latinas event was hosted by The National Council on Aging's Anna Maria Chávez, who is the guest editor of the September/October issue. Chávez led a panel discussion featuring Anne Alonzo, president and CEO of the American Egg Board; Indrani Franchini, executive vice president and chief compliance officer at Alexion Pharmaceuticals; and Virginia McGathey, president of McGathey Commodities Corporation.
The discussion touched on a variety of topics, such as taking on challenging situations, investing in other Latinas, and finding the elusive work/life balance as female leaders. Below are some of the conversation's highlights.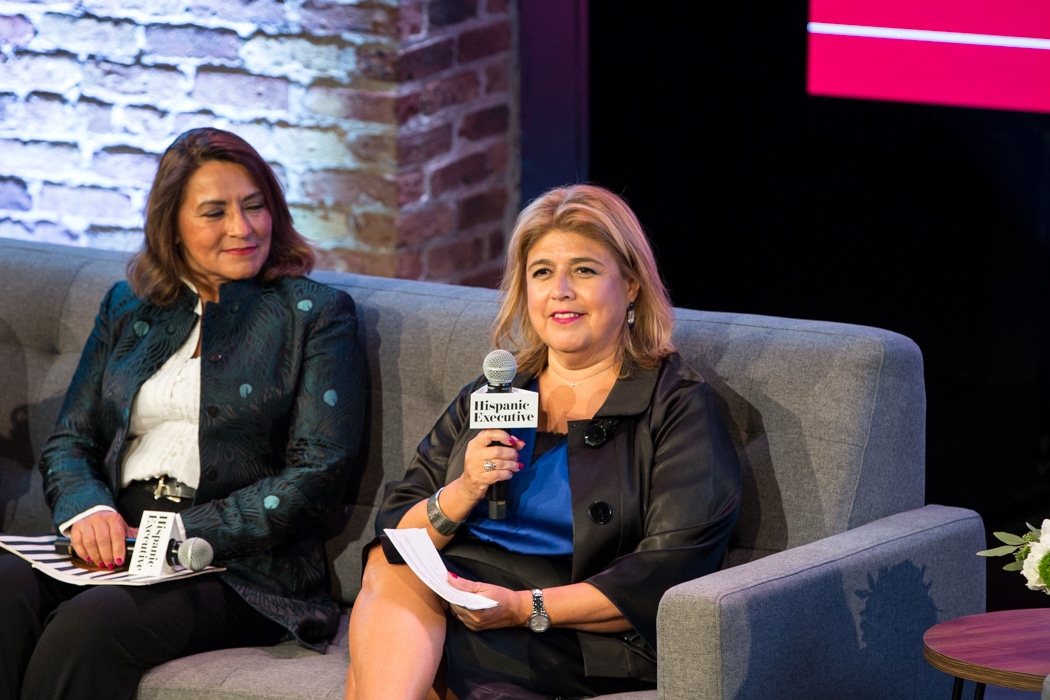 Anne Alonzo on why it's important that she invests in other Latinas
Because I didn't have mentors who were Latinas. A mentor is an experienced and trusted advisor. I gave you all the places I've been, the different missions, the different cultures, different organizations—if I can bring that to bear, I'm going to do it.
I invest in folks like Gwen Ramirez who show perseverance, desire, hard work—she's the last one to leave the office every day. I invest in folks who really deserve it. When we're in these positions of authority and we have the ability, we need to bring ours along because nobody is going to do that for us.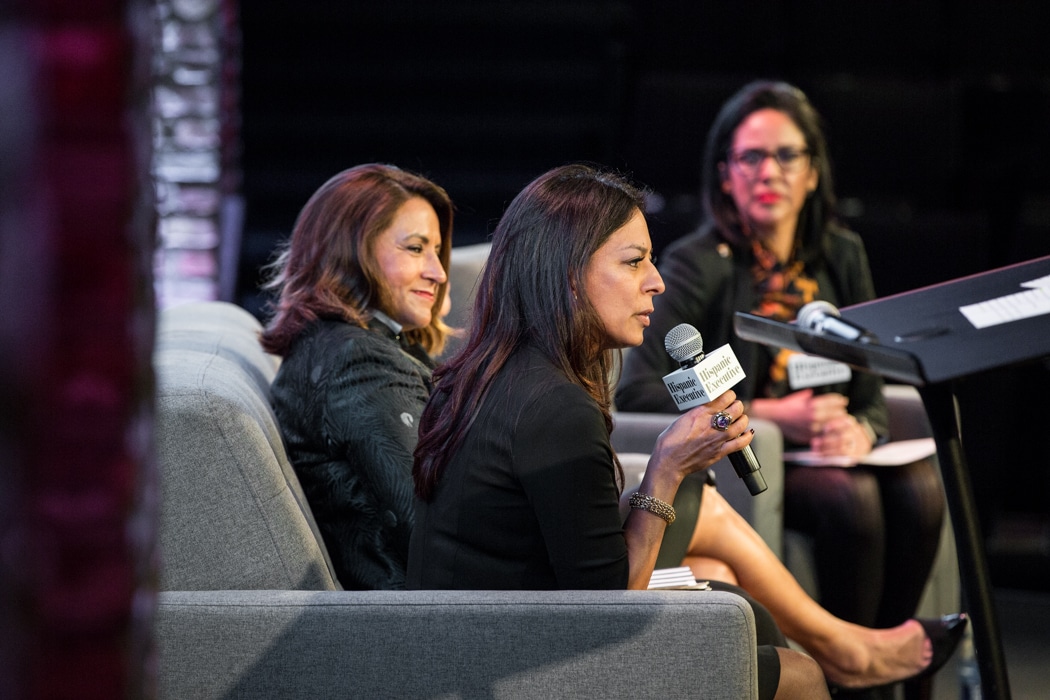 Indrani Franchini on sitting in the hot seat during challenging times
My mom and my grandmother were such prominent figures growing up. My grandmother told me, whatever you want to do, you can do it. I never really thought much of it, but I think it gave me that drive to take on challenging situations, to not see them as such a mess. Because I grew up always thinking that there was nothing I can't do, and to take any opportunity big or small and learn from it.
When I went to Hess Corporation, it was a challenge because it was a new industry [for me]. Five years into it, it was smooth sailing, the company was doing fine, there were no problems—which is good for the company but not so good when you're the chief compliance officer and you want an issue to deal with. I had to look somewhere else because for me, that is the type of environment that I thrive in.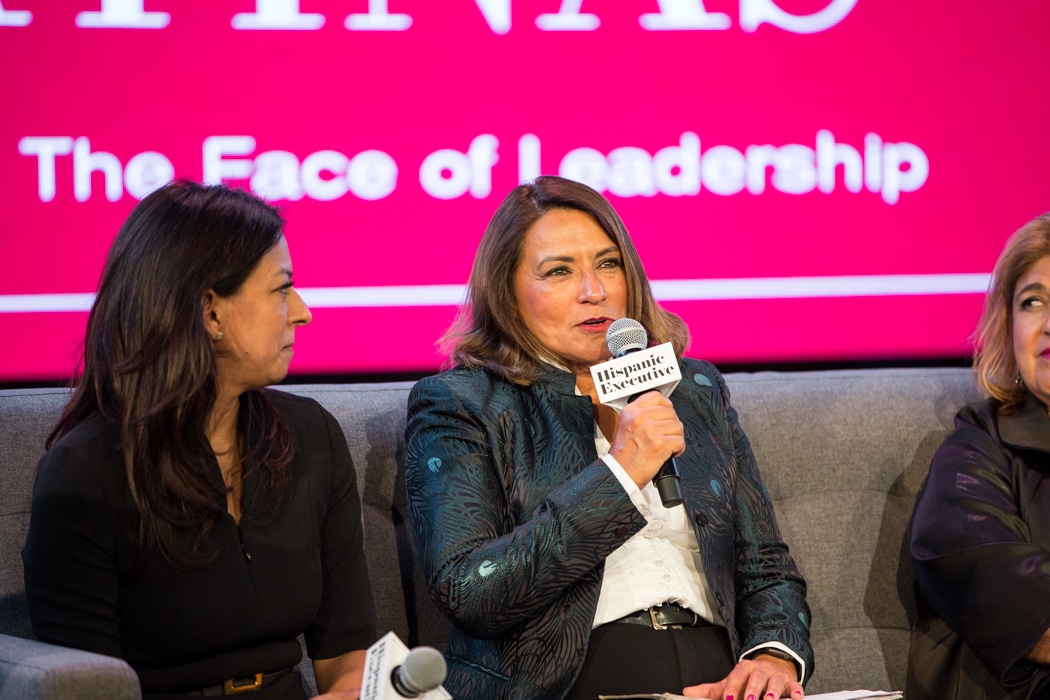 Virginia McGathey on how money will give Latinas power
One of the things I learned, most importantly, is that it's not about how much money you can make and when. It's about how you can keep it. That has to be your number one goal. I found that is powerful, and that is what is going to give us power as women and Latinas. We have not stepped up and taken our power, and I really recognize that I have an opportunity here to share what I know. I am the only Latina trader at the Board of Trade that has been there the entire time I've been there.
Things are changing so much. We need to catch up and keep up because we are capable. We have to change the narrative in our own minds about what we can do. The thing I can do the most is to help young people grasp their power.
The 2018 Leading Latinas kickoff event was sponsored by Abbvie, American Egg Board, Transamerica, PrimeLending, and Danone, with community partners ALPFA and NCOA.
A live recording of the panel discussion can be found on our Facebook page. Follow highlights from the event using the hashtag #LeadingLatinas18.