CHICAGO, Illinois—More than 70 up-and-coming Latinx leaders joined Hispanic Executive and Eli Lilly and Company for the second #NextGenLíderes event on Thursday, September 20, 2018.
The #NextGenLíderes event was hosted by Lilly at The Herbarium in Chicago's West Loop. "I personally learned from and was energized by inspiring Latino leaders and visionaries who participated in the #NextGenLideres panel discussion," says Maurice Taylor, director of talent acquisition and diversity sourcing strategy at Lilly. "Our Lilly team interacted with incredibly talented individuals, and I believe we created meaningful relationships with them."
Kicking off the evening was a welcome from Hispanic Executive's Vianni Busquets and Lilly's Margareth Nahmens.
Then, the panelists took the stage: Silvia Luque, global brand director at Lilly; Salvador Maldonado, account executive of multicultural audiences at Google; and Carlos Vale, head of diversity recruitment at Groupon. Leading the discussion was Teri Arvesu, vice president of content at Univision.
Panelists discussed a variety of topics: career and role transitions, building strong networks, and owning your identity no matter what room you're in. Below are some of the conversation's highlights.
Silvia Luque on transition between her many roles so far at Lilly:
I have had several transitions in Lilly. It's hard to be fully prepared because you are going from one area to another. Marketing for healthcare providers is so different from marketing for pharmacy benefit managers. The culture at Lilly is welcoming to that. People understand that you changed from one role to another, and they are very eager to help you. There's a transition period of two to three months where you're in learning mode. So I didn't feel like I wasn't ready. I felt that I had some learning to do, but that is part of a new role. If you take a role where you know everything, then what's the point? I want to take on a role that is going to challenge me.
Salvador Maldonado on how he went outside of his comfort zone to become a successful leader:
I can trace back my ability to adapt and stretch out of my comfort zone to when I was a kid. I was born in a small town in Mexico and at the age of 10, my parents moved us to Chicago. I didn't speak English, and I didn't know anyone. That experience was pivotal in helping who I am today. It gave me exposure—I was coming from a very small town—and threw me into a completely different world. Now that I look back, that helped me to first become comfortable with uncertainty. Then also to navigate ambiguity. I'm also very optimistic and hope for the best. Lastly, really being able to pivot when you need to. That's really helped me get to where I am today at Google.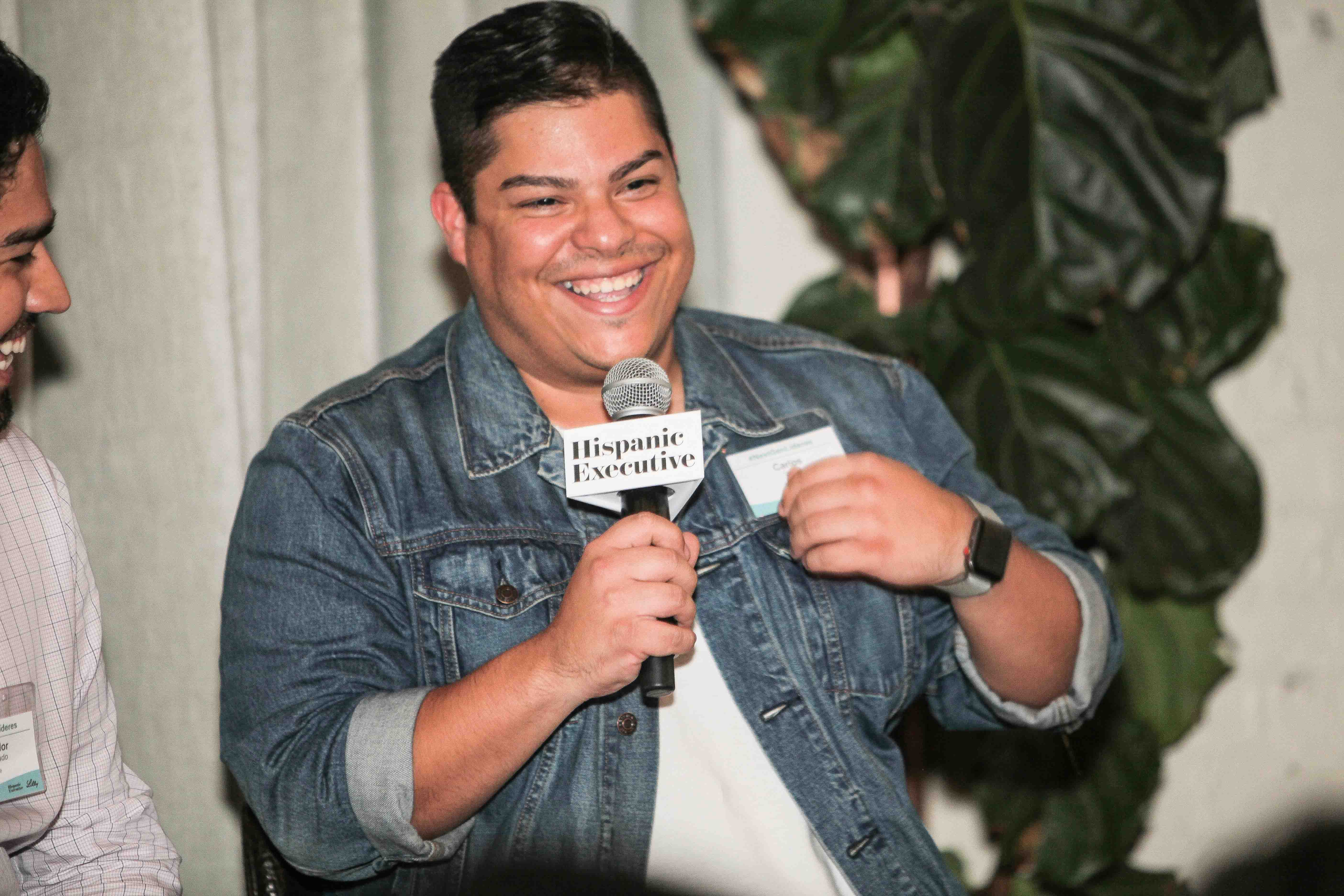 Carlos Vale on getting involved in employee resource groups:
Getting involved is step one. And certainly, showing up. You have to show up for anyone to realize you're there. Once you show up, get involved at a higher level. I really do believe that you have to figure out—whether it's an organization you're involved in or a friendship you develop—how you can provide value. When you do that, that's when people notice. It can be hard to get noticed when there are so many people involved. Figure out what you can provide and then step up. Let people know that's how you want to get involved.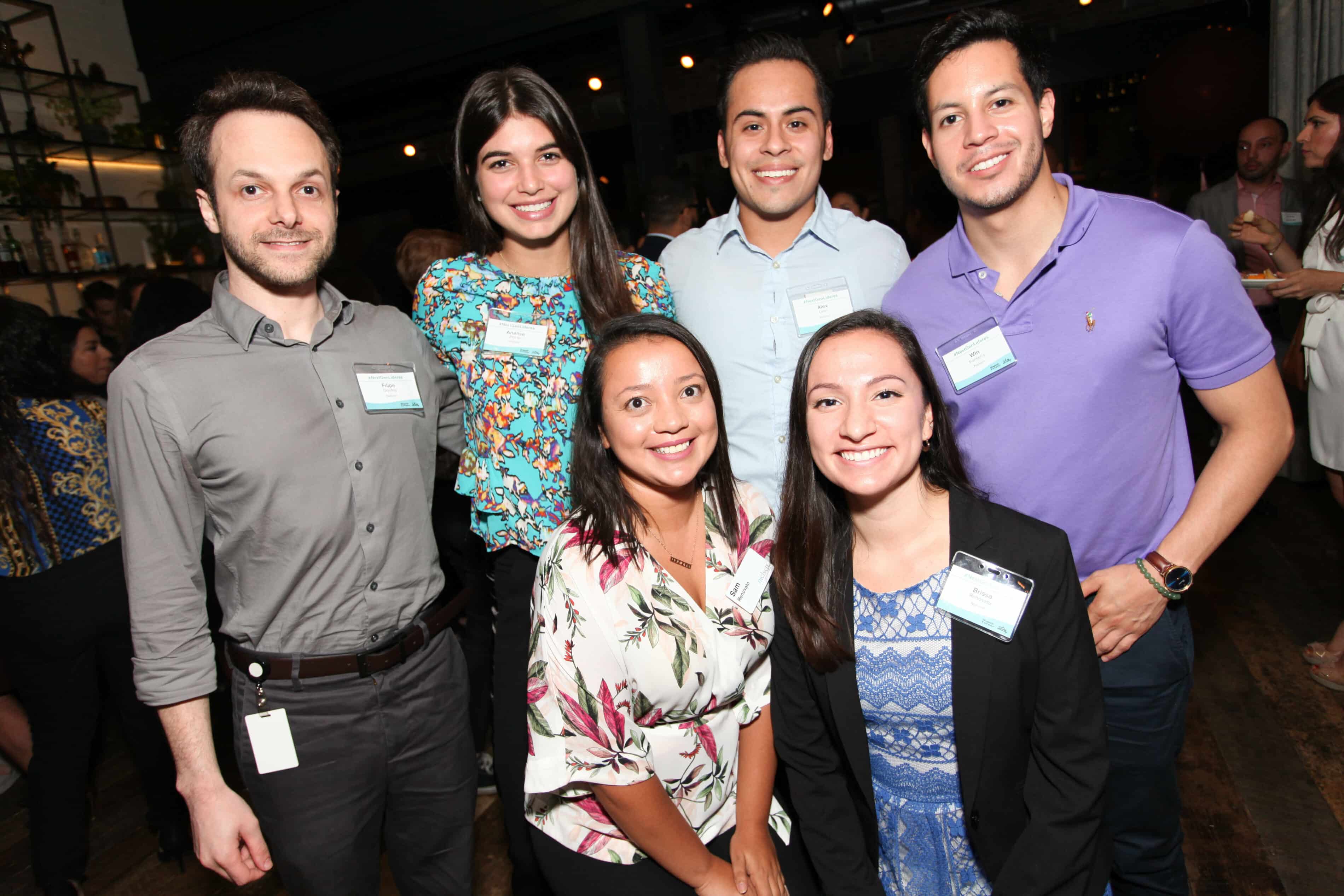 Closing the #NextGenLíderes event was Carlos de la Riva, global marketing associate at Lilly. Following the program was a networking reception, which brought together Latinx leaders from Lilly, Google, Facebook, Groupon, Nielsen, United Airlines, PepsiCo, and more.
Photos from #NextGenLíderes Chicago can be found on the Hispanic Executive Facebook page.