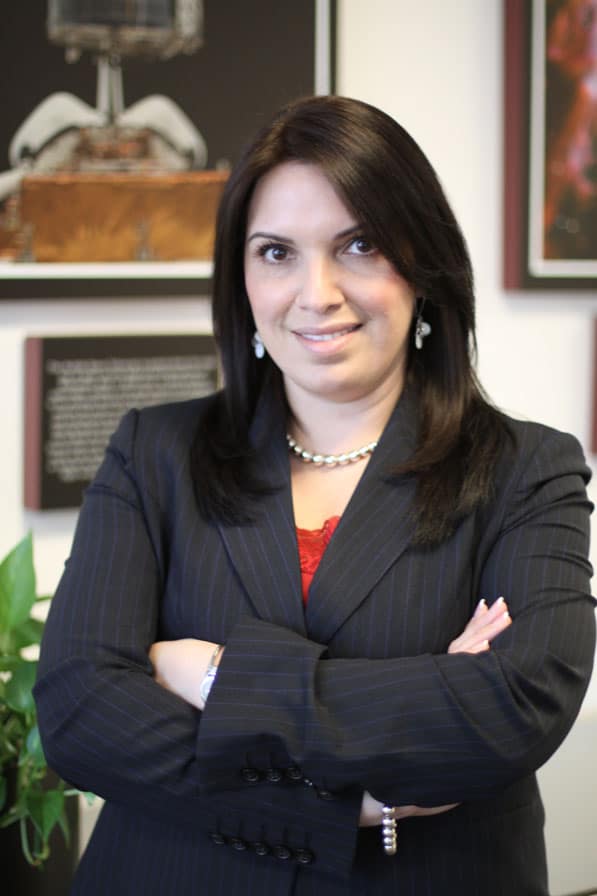 In mid-November 2010, QinetiQ North America, a leading research and engineering firm for defense and aerospace clients, was selected to manage its most significant NASA contract to date, the Engineering Services Contract (ESC). To staff the project, Elisa Soto, QinetiQ North America's corporate human resources director, oversaw the selection and hiring of 550 professionals in a matter of 30 days.
It was a massive undertaking, but Soto was accustomed to challenges. At a young age, she learned English and Spanish fluently, surviving various cross-cultural migrations between Puerto Rico (where she was born) and Indiana. Grasping the importance of a good education, she maintained a high grade point average all the while. "I was determined to never be held back," Soto recalls. "I developed a tenacious yet resilient approach to reaching my goals. I learned to, and continue to, adapt quickly to changing environments."
In fact, Soto's resilience landed her a personnel-manager job when, as a young mother, she and her family moved to the metro Washington DC area. Ever since, HR has remained her life's path. At QinetiQ North America, agility has been Soto's secret weapon, particularly with the new ESC. The process of hiring personnel for contracts is known as "transition," since many employees are transferred from related contracts. It requires the seamless rollover of benefits, office policies, and a myriad of other HR-related programs into a new contracting firm. "The ESC was an enormous task—a logistical challenge—but our team of dedicated professionals was successful," says Soto, who is based in Fairfax, Virginia, supporting QinetiQ North America's Aerospace Operations and Support Business Unit.
On Jan. 2, 2011, in Cape Canaveral, Florida, Soto launched the efforts of a seven-person HR team who met daily to develop the transition strategy and implementation plan."Unfortunately, during 2011, many companies in the area were experiencing difficulty because of the space shuttle program coming to an end. Thousands of aerospace workers were facing a potential lay-off situation and expressed interest in pursuing employment opportunities with QinetiQ North America," Soto says.
Her HR team received an estimated 5,000 résumés for the ESC contract. They typically worked from 7 a.m. to 1 a.m., including Saturdays and Sundays, conducting many interviews during evening and weekend hours. They organized three separate open houses, attended by more than 1,500 candidates. "Even though we were working endless hours, we never lost sight of the 'human element'—understanding the disruption a new contract can cause to employees' lives and their families," Soto says. "It was a period of uncertainly for many; they didn't know what tomorrow was going to offer them. Everyone was hoping to secure employment."
By March 1, the contract's start date, Soto's group had coordinated background checks, drug exams, employment offers, new hire orientations, and badges for all the new personnel, as well as benefits packages. It was, admittedly, the most stressful and, at the same time, the most exciting and rewarding experience of her career, and it paid off. "Because of Elisa's exceptional efforts, and the talented workforce we hired, QinetiQ North America is supporting our NASA customer with outstanding service," says Joseph Broadwater, executive vice president of QinetiQ North America's Aerospace Operations and Support Business Unit.
Soto joined Analex Corporation in 2003 as HR director, retaining that title when the firm was acquired by QinetiQ North America in 2007. "As director of human resources, Elisa travels thousands of miles annually engaging with employees supporting QinetiQ's customer base contracts for NASA, the US Air Force, and other QinetiQ customers. Her support enables QinetiQ North America managers and employees to be more productive," says Kate Lyle, QinetiQ North America's senior vice president of human resources.
Complex operational projects are one of Soto's specialties. For instance, when QinetiQ North America acquired several companies, she led the integration of 14 different 401K plans and health plans under a single vendor. Today, more than anything, Soto strives to be an example for her three children—now 24, 17, and 13—as well as provide support to her husband who is currently serving overseas in Afghanistan. "I convey to my children, that there is no challenge they should say no to," she says. "If the opportunity is there, give it to me; I will study it, develop a strategy, and carry out the plan until it's completed."