Before his days in minor and major baseball leagues, Rubén Amaro Jr. was a high school soccer star. However, Amaro kicked aside those aspirations once he fell in love with baseball. It was a natural fit given the former Philadelphia Phillies outfielder is a third-generation baseball player—his grandfather played professionally in Cuba and Mexico and his father was once an infielder for the Phillies. Amaro Jr. continues his family's baseball legacy off the field as the general manager (GM) for the Phillies—the only Latino currently serving as a Major League Baseball (MLB) GM and only the second Latino to serve in this role in MLB's history. Here, Amaro Jr. discusses his climb from the clubhouse to the front office.
Why baseball?
Believe it or not, I was born into it. My grandparents—both my grandfather, Santos, from Cuba, and my grandmother, Josefina, from Mexico—played baseball competitively. Santos was a hall of famer in Mexico and a great player from Cuba, but they met in a tournament. I think my grandmother was a catcher for a women's baseball team.
I guess in a lot of ways I wanted to follow my dad's footsteps. First, I wanted to be a doctor, then a veterinarian, and then I wanted to be a lawyer. But once I started "batboying" and watching what life was like at the major-league level for the Phillies, I think that was the impetus for me to put my eggs in that basket. And I was very lucky. I tried to believe that I could will it to happen. And in some ways, obviously, it worked, but I can't say it enough that I'm really one of the lucky ones.
During high school, you served as the Phillies' batboy for three seasons. What are some of your most memorable moments from those days?
I was not the official batboy when the Phillies won the World Series in 1980; I was actually just a helper. But, I just got a chance to be around. It was during a golden era for the Phillies. I mean most of the players who were successful in that era were players who came from the system: Greg Luzinski, Mike Schmidt, Larry Bowa, Bob Boone. By and large, a lot of these guys were Philadelphia Phillies homegrown. Others were added—like Steve Carlton, Pete Rose, and Gary Matthews—to put the team altogether.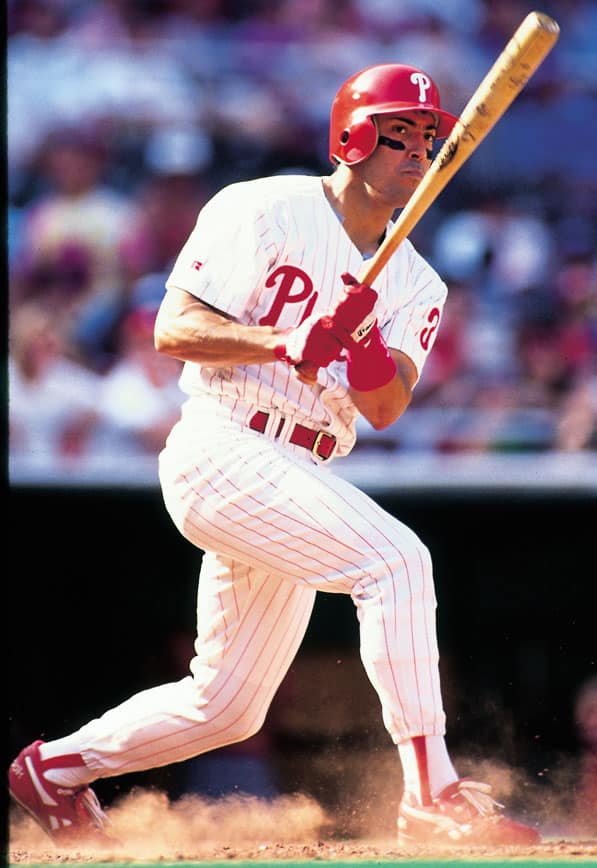 That core group was the backbone of the organization, which was the goal when [former Phillies GM] Ed Wade took over in '97 … He hired me to get homegrown players to be their core players and build around them with the Jim Thomes of the world and the Kevin Millwoods at the time.
Can you talk about your duties as GM?
More than anything else, we're the head of the baseball department. Typically, it's the one that people see, talk, and opine about the most. But, what I've learned about this job is that not one person can do it. And you're only as good as the people that work around you.
There are four major facets of what we do: scouting, play development, your major-league club, and media. Scouting, both amateur and international scouting, and bringing talent into the system is probably the biggest and most important part of what an organization is all about. Player development is a major part of it, as well, and being able to assess those players and to advance them appropriately. You also have your major-league club and the performance you hope to achieve with their abilities and their contributions. The fourth is media. You must be cognizant of it and be able to get your message out. For me, I've been fortunate in that the people I've been able to hire in each one of those areas are very competent and very good. I think that's the reason why we've had some success.
The MLB has a significant number of players who are Latino. But the number of Latinos in the front office is slim. How do you attract more people, particularly players of color, to consider the business side of baseball?
I think it has to work both ways. I think that not only does the industry have to push from the top down, but there has to be a push from the bottom up. I think there's a timidity to take a job or to get involved in the front office. Typically, players who play will stay on the field. Not very often will they have the aspiration to want to work in the front office. I wish that some of the guys who would normally take the route to try to become a coach or a manager, that they would consider the route to become a scout and to move through the ranks that way. However, it just doesn't happen all that often.
The MLB celebrates Roberto Clemente Day. When you think of Clemente, what does he represent to you?
I am actually sitting in my office looking at a stamp of Roberto Clemente from several years ago that I had framed. My brother is a little bit older so he remembers him as a player better than me, but I have a great deal of respect [for] what he brought to the game—the energy, the passion, his community service. All those things that he brought to this game embodies why I'm proud to be Latino or Hispanic. In a lot of the ways that Jackie Robinson paved the way for African-Americans in Major League Baseball, there are a lot of similarities between what Roberto Clemente meant to the Hispanic community.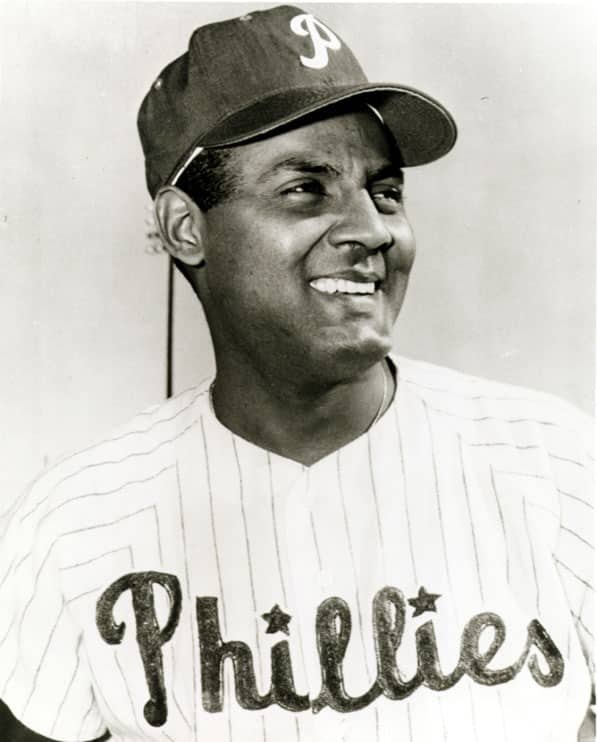 You have always given a lot of your time and support to your players. Outside of the clubhouse, how do you give back to others?
My biggest thing is about the kids. I am a father of young kids myself. And there's nothing more important to the welfare of our country and our world than the well-being of our kids. I truly believe we can change their lives.
I'm on the board of the YMCA in Philadelphia. I'm also involved and was one of the cofounders of the Richie Ashburn-Harry Kalas Foundation. Most of the [organizations that I volunteer with] are geared toward families and kids. I have a big place in my heart to be able to impact children in a positive way.
The Phillies lost against the New York Yankees in the 2009 World Series. It was a major triumph for your team to make it there—and your first World Series as a general manager. What is the biggest lesson that you took away from that game?
It was disappointing, but I remember sitting in the Yankees stadium and thinking to myself [that] this is pretty amazing that we got an opportunity to get back here. If we can continue to do this over a course of time, I hope we will break through and do it again.
I guess the lesson learned is that winning is extremely hard. You have to have a lot of great karma and have the ball roll the right way for you; there's a lot of luck involved. I'm hopeful that we can get back there again and to get another opportunity to wear a [World Series] ring.
Get to know all of Hispanic Executive's "Best Of 2012" Recipients here.