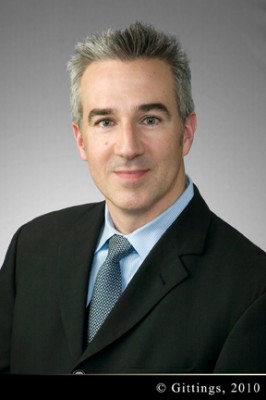 Sports know no color—just ask Manny Rodriguez, vice president of sponsorships, events, and charitable giving at Texas-based Reliant Energy Retail Holdings, LLC. "Sport is one of the few things that transcends culture, ethnicity, and race," Rodriguez says. "It is one venue where all is put aside and everyone comes together for a common goal, which is to root for their team. So, that platform is a great opportunity to engage with fans." Heading the sponsorship groups for NRG and Reliant, Rodriguez and his team leverage relationships with sports franchises—such as the NFL, MLB, and NBA—to bring energy to numerous stadiums and training facilities throughout Texas and the United States. Rodriguez shares with us a few of his company's greenest projects.
Up Close & Personal
Getting to know Manny Rodriguez
Tell us about your involvement with the Texas Gulf Coast Chapter of The Leukemia & Lymphoma Society (LLS).
I was diagnosed 11 years ago with Chronic Myelogenous Leukemia. Early on in researching treatments, I found a study drug being developed, in part from funds raised by the LLS. Today I celebrate 10 years being in remission, and I've been involved with LLS for several years now.
What's your favorite sports team? 
I'm a huge, lifelong Yankees fan
As a child, what did you want to be when you grew up?
A baseball player. In high school I ran track and my speed was of tremendous interest to the baseball coach. I was asked to try out for the baseball team. Coach was quick to realize that my speed was useless since I couldn't hit and I'd never get on base. My baseball career ended there.
 1 Washington Redskins' FedEx Field
As part of a nine-year deal with the Washington Redskins, the company will install more than 8,000 solar panels in the FedEx Field parking lot. The panels will cover about 850 parking spaces and the entry gate stairwell. Reliant Energy will also install 10 electric-vehicle charging stations and put in 30- to 40-feet-tall solar-paneled figurines in the shapes of a quarterback and receiver in the entryway. "The Redskins is an iconic organization and they 'get' what we're trying to do," Rodriguez explains. "They're trying to do similar things and it's a great fit."
The installation at FedEx Field is as aesthetically interesting as it is practical, Rodriguez says. "FedEx Field is a beautiful stadium and there will be all of these charging stations and solar-paneled figurines, which are beautiful," he explains. "On nongame day, we will be able to generate enough power from the sun to power the stadium, which is a great accomplishment and real testament to the power of solar technology on this scale. This is the first of its kind and allows us to integrate solar and renewable energy into something tangible and something fans can engage with. It's a beautiful showcase of renewable energy."
 2 Houston Texans, Reliant Park, and Houston Rodeo 
In a $300 million deal made in 2000, Reliant Energy formed a three-way partnership with the Houston Texans and Houston Livestock Show and Rodeo, becoming the official electricity provider for both as well as obtaining 30-year naming rights to Reliant Park, a collection of Houston venues including Reliant Stadium, which hosts the Texans football games and the Rodeo. "We've been with them since the beginning," Rodriguez says. "Our relationship has helped bring football back to Houston [since the Oilers left]. Football in the state of Texas is incredibly important and a huge part of the culture."
Reliant has partnered with the Texans on a number of charitable endeavors and community programs, including Scholarship for Champions, which awards scholarships to high-school student athletes, and Rebuilding Together Houston that brings together Texans's staff, players, and cheerleaders, along with its own employee volunteers, to rebuild houses across Houston. The company has also partnered with the Houston Rodeo to offer several community programs and charitable fundraisers such as the 2010 Reliant Power Ride, where Reliant donates $50 to the Houston Livestock Show and Rodeo Education Fund for every eight-second bull ride.
3 Dallas Cowboys Stadium
Reliant is also now the official energy provider for the Dallas Cowboys stadium and training facility. "The Cowboys is an exciting, new relationship," Rodriguez says. "It's a new opportunity to establish ourselves in the Dallas community, which is a big marketplace. This is very important to us, and we can't imagine a better franchise to partner with."