Meet the Class of 2021
Presenting . . . NextGen Collective's inaugural 30 Under 30 class! These young Latinx leaders are rising stars in their companies and fields. Not only that, they're all working hard to improve their communities and elevate the Latino profile. We're proud to know them, and we're thrilled to celebrate them. Read on about this fascinating group of people and breathe easy knowing they're all in our corner.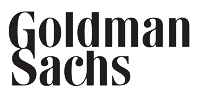 Editors: Sara Deeter, Julia Thiel, Hana Yoo, Melaina de la Cruz, KC Esper, Cristina Merrill
Photography: Gillian Fry
Videos: Cass Davis
Design: Rebecca Kang
Selection Committee: Vianni Lubus, Yai Vargas, Francisco Javier Arceo, Cindy Rivas, Roman Navarrette, Argelia Martinez, Mayte Alonso
Hear more from the Selection Committee about the impact that this year's 30 Under 30 leaders are making:
The 30 Under 30 Celebration
Wednesday, October 20, 2021
5:00 p.m.–6:00 p.m. ET / 2:00 p.m.–3:00 p.m. PT
Watch the Replay

NextGen Collective and Goldman Sachs celebrated the 30 Under 30 honorees and recognized the next generation of Latinx leadership. For any questions, please contact jill@hispanicexeutive.com.
Join the NGC Community