Computing and technology jobs are the number one source of new wages in the United States—yet only 13 percent of US engineering jobs are held by women and only 2 percent of them are Latinas. The numbers at the beginning of the pipeline are no better: among those earning bachelor's degrees in computer science, only 14 percent are women and only 1 percent are Latinas.
This is a tremendous loss for the technology industry, which could benefit from a more diverse perspective. However, the biggest loss is for Latinas with the potential, desire, and—more often than not—financial imperative to secure a well-paying job with steady career progression.
On average, the median wage for Latinas in the United States is $32,002 per year, and we are typically paid 47 percent less than white men and 31 percent less than white women. Apply those ratios to the starting salaries for entry-level software engineers who have graduated from college or a coding bootcamp (which can range from $85,000–$110,000), and the financial gap grows even larger.
Considering US Latinas are the sole or primary breadwinners for nearly three million households, 40 percent of which live below the poverty level:
Can you imagine what the world would be like if not only more Latinas were software engineers, but enough entered the field to level the inequality?
I won't dive into the plethora of reasons why Latinas are not pursuing careers in tech, but one of the most pervasive reasons that I've found for this disparity is that Latinas interested in tech are battling a debilitating imposter syndrome, doubting their accomplishments, and feeling a persistent fear of being exposed as a fraud. This can be attributed to the lack of role models who look like us, discrimination, and—saddest of all—active discouragement from those in our own communities.
Three fellow Ecuatorianas have, at separate times, confided in me that despite lifelong excellence in and affinity for mathematics and computer science, they were all steered toward education majors and, naturally, became elementary school mathematics teachers. It never occurred to their teachers, parents, and them (after years of social conditioning) that these Latinas might be great technologists. Two of those three women, years later, enrolled in coding bootcamps to become software engineers in hopes of reigniting their long-forgotten passions for technology.
In honor of International Women's Day and all the Latinas making moves toward their next hustle, I'm sharing some resources that I've picked up in my time as the director of an all-women's software-development coding bootcamp. With the help of these tips, I encourage Latinas in the NextGen Collective network to learn to code.
Pro Tip
Pair your e-learning with a project to keep you inspired, like building a personal website, editing your WordPress blog, and/or creating a web or mobile application.
1. Take a free e-course
You might already have a specific programming language in mind, but I recommend checking out The Muse's recommendations for 10 Free Online Classes to Learn To Code (if You Have Absolutely No Idea Where to Start). The list includes Intro to Programming, Mastering MS Excel VBA (which you likely already use at work), and languages like JavaScript, Python, Ruby on Rails and SQL.
2. Join women and Latinx tech communities
Become part of a tight-knit tech community for women by women interested in tech. There is no better way to overcome that pesky imposter syndrome than meeting other kickass Latinas (and people of color) in the field. You'll meet mentors, friends, and hiring managers who will encourage you to learn job-ready and relevant tech skills. Here are some of my favorites:
Latinas In Tech
Women Who Code
Girl Develop It
TechQueria
LatinoTech
CodigoTech
3. Level at a coding bootcamp
If you want to transition into a full-time career as a software engineer, coding bootcamps are intensive, short-term learning experiences that teach you job-ready tech skills that match the industry needs—and companies of all sizes are now hiring software engineers who come from coding bootcamps (Google, Apple, and twelve other companies removed college degree requirements from their jobs). What's more, there are many women's coding bootcamps, as well as scholarships, designed exclusively to support women; because, as one graduate put it, "Women should not be fighting discrimination while learning to code."
Grace Hopper Program at Fullstack Academy (New York / Chicago)

Deferred-tuition, seventeen-week web-development program

(I'm the director at Grace Hopper! Feel free to email me if you have questions.)

Ada Developers Academy (Seattle)

Tuition-free, six-month, web-development program, followed by a five-month paid internship

Hackbright Academy (Bay Area)

Deferred-tuition, six-month, full- and part-time web-development programs
If your favorite prima in Latin America is curious about coding:
Laboratoria (CDMX, Guadalajara, Lima, Santiago, and São Paulo)
If, in the end, you decide coding is not for you, remember that technology companies of all sizes need marketers, recruiters, and sales folks. Hack your way in and join them as a non-technical employee, then build your technical skills while you learn about the industry.
One thing is certain: technology isn't going anywhere, and Latinas must play a part in shaping the future of this industry.
Originally published by NextGen Collective in 2019.
---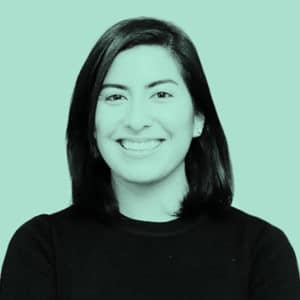 Michelle Cantos has nearly a decade of international working experience in the U.S., EU, & Latin America – first as a Public Relations specialist, then as a Program Manager for a prestigious fellowship, and now as Managing Director at a coding bootcamp where they train career changers on the skills required to land their dream tech jobs.
She speaks and writes about leadership, the future of work, and Diversity, Equity, and Inclusion at places like Uber, General Assembly, LMHQ, the Anita Borg Institute, and Hispanic Executive's millennial brand www.nextgencollective.com.
---
Related Links