"I've always had the desire to tell stories, and Telemundo allows me to revisit that, which I love," says Monica Gil, an executive vice president and the chief administrative and marketing officer at NBCUniversal Telemundo Enterprises.
When looking at Gil's journey, one sees a career trajectory marked by excellence and determination. The youngest of twelve children, Gil always wanted to make her parents—a gardener and homemaker from Zacatecas, Mexico—proud. She credits her success to her relationship with them.
Growing up in an affluent neighborhood in Santa Barbara, California, Gil was always cognizant of a sense of "otherness." "I was aware of both what I had and what I didn't have," she explains. Perhaps inspired by that awareness, Gil's ambition took shape very early on in life. She embraces the idea of being a leader in her community. "You have to be fierce and confident and not be afraid," she says.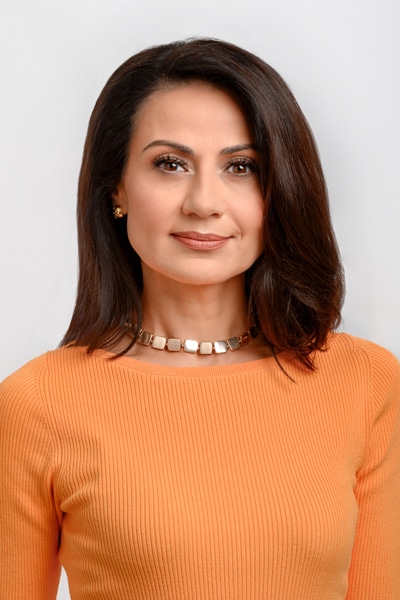 "Fierce" and "confident" are definitely characteristics that have come in handy for Gil over the years. As a senior vice president at Nielsen, she was responsible for advancing growth opportunities for major corporations and helping them find what she refers to as their "aha moments" in terms of their outreach to the Latino community. "It was important for me to take out the hassle factor and make the data easy to digest for everyone, no matter who they were," Gil says.
In 2017, when Spanish-language television network Telemundo began wooing the Nielsen vet away from her job in Los Angeles to a position on their team in Miami, Gil relied on her instincts and made the move in order to continue challenging herself. To her mind, it was one of the best decisions she has made. "It's in our culture to want to stay close to home, and I had to tell myself I would be OK and to be mobile," she says.
Today, as a senior leader at NBCUniversal Telemundo, Gil is responsible for overseeing operations, growth marketing, strategy, and insights for the company. She also oversees corporate communications, corporate affairs, government affairs, and corporate social responsibility as well as diversity, equity, and inclusion efforts.
"I'm still learning every day, and I am very fortunate that I came to Telemundo when they were looking for new content," says the EVP. "We are redefining Spanish media and bringing in stories that are appealing to all kinds of audiences."
Anyone who's ever met Gil knows that besides being resilient, elegant, and strong, she is also very charming. Ironically, or perhaps not, these are the exact words she uses to describe her role model—her mother. Gil, who lost her mother in 2019, takes great pride in the attributes her mom possessed.
"I realized early on that my mom was humble but also very resilient and extremely observant. I was taught to be the same way," she reflects. "When you don't have a degree or speak English, you become resilient. You learn how to do things yourself and manage to take great care of each of your children.
"My mom knew exactly what to give each one of her twelve kids at each point of their lives in which they needed it," she adds.
One important lesson passed on to Gil from her mother was the value of relationships. Gil's mother instilled in her children the importance of "not getting mad at your neighbor—you never know when you might need them," recalls the EVP. This insight has stayed with Gil throughout her career. "My mom was humble, but she was never meek," she stresses.
In fact, looking back on her career, it's easy for Gil to identify the myriad ways in which her mom's lessons have helped her thrive. As an undergraduate at the University of California, Berkeley in the 90s, Gil experienced great camaraderie with other Latinas on campus. Up to that point, she had primarily interacted with Latinas from Mexico, and she relished the opportunity to meet Latinas from other areas of the world.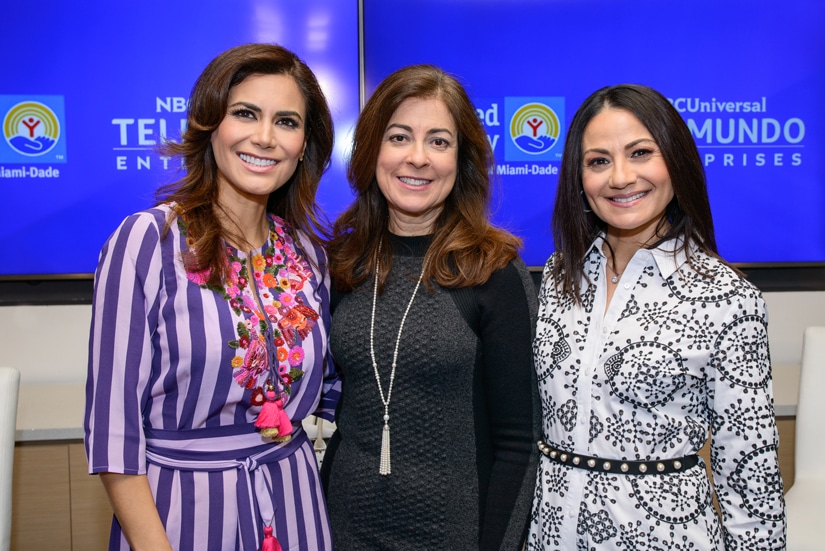 "I remember walking through campus and passing other Latinas, and there was an instant connection we shared, just because we looked the same," Gil says. She enjoyed the fact that there was never a competitive atmosphere amongst her Latina peers, that her undergraduate years were a time of vulnerability that enabled her to develop the kind of "circle of trust" that she utilizes to this day.
Those insights, coupled with her determination to be "adamantly authentic and audaciously assured," helped Gil find success when she moved to Los Angeles after graduation. After earning a master's from the University of Southern California, she joined Antonio Villaraigosa's campaign for mayor—a campaign he went on to win.
"Antonio gave me access to campaigns and causes, and I will forever grateful to him for giving me a shot to begin and build my career in a such a big way," Gil remarks.
From her early career in politics to her success at Nielsen and her current role at NBCUniversal Telemundo, Gil has proved her value in some of the most competitive industries in the world. She propelled Telemundo's dramatic transformation from a niche broadcaster to the premier content and cultural hub for Hispanic audiences. And under her leadership, Telemundo has remained the number one Spanish-language network in weekday prime time television for three consecutive years.
Looks like mom's lessons are still paying off.