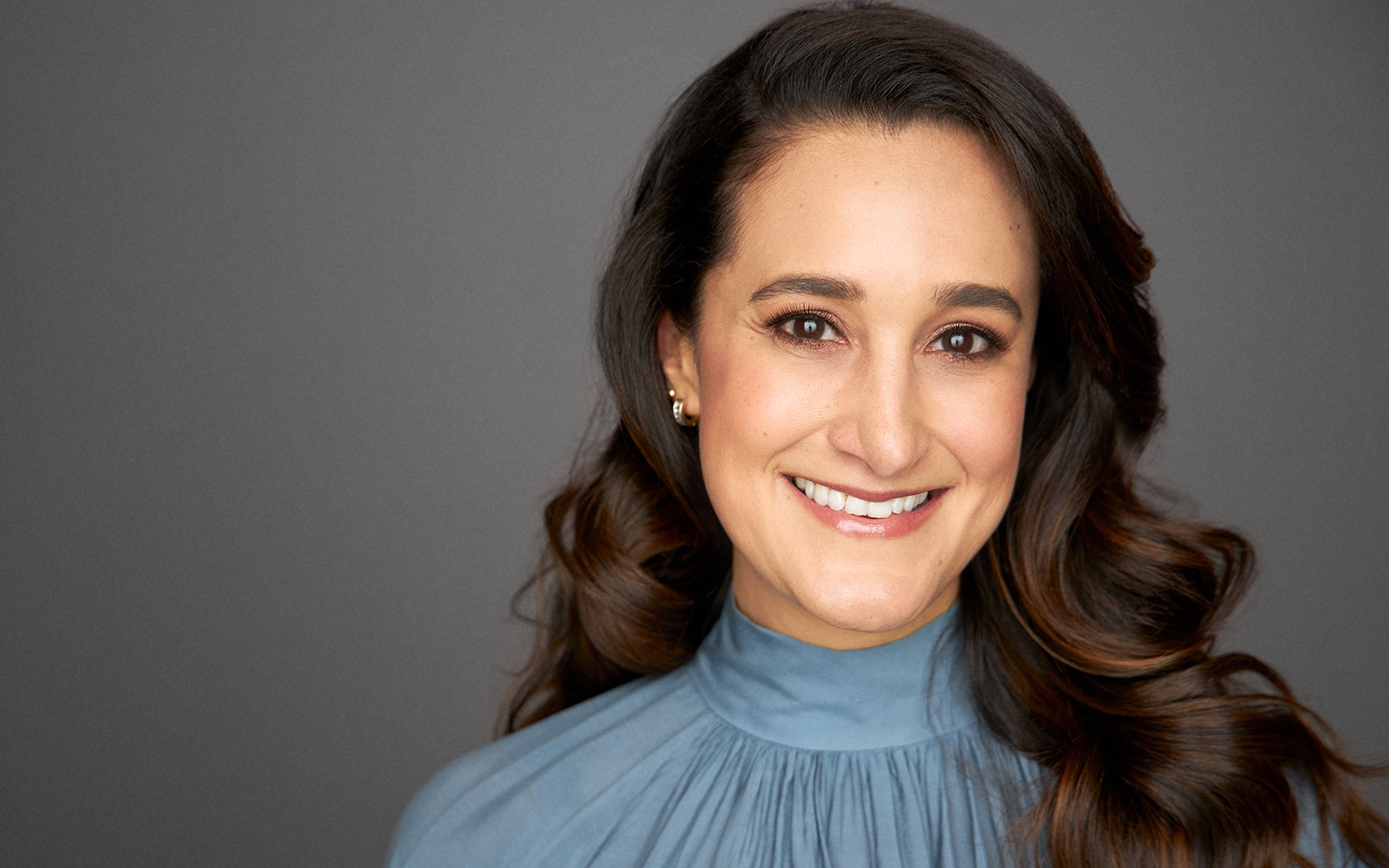 To truly connect with customers, you have to be a customer. You have to desire the same things out of the retail experience as they do, whether it's the simple satisfaction of finding your favorite brand on the shelf or the eager anticipation that comes with discovering a new product, if you want to re-create it for your own clientele. Maria Salcedo, senior vice president of merchandising at Ulta Beauty, not only understands that concept but has maintained her zeal for connecting with customers as a key driver of her career goals.
While the road to her position at Ulta Beauty has been, as she describes it, a bit of a "zigzag," Salcedo believes that every experience has uniquely shaped her to be the leader that she is today.
In 2001, she graduated from the Universidad de Los Andes with a degree in industrial engineering. "That degree, at least in Colombia, is one that has the largest aperture in terms of professional opportunity," Salcedo explains. "My intent was to find a job in consulting at that time, but when I graduated, Colombia was going through a deep financial crisis; those types of jobs essentially disappeared, which put a halt on my initial plans." This, one of the first curves in Salcedo's proverbial zigzag journey, did not deter her.
"I was able to get a great job, albeit not in my intended sector—in financial services. It ultimately ended up being an incredibly valuable experience," she reflects. "I was fortunate enough to work with many CEOs and senior teams from the top companies and banks in South America, which helped me gain a lot of operational insight."
This experience also strengthened Salcedo's long-standing desire to connect with clients. "This led me to understand that I really love business, but that I still wanted to be on the other side of creating P&L," she says. "I wanted to be making the decisions that would impact customers." Motivated by this realization, Salcedo moved from Colombia to the United States to pursue an MBA at the Wharton School of the University of Pennsylvania.
After completing her studies, Salcedo returned to her initial aim of pursuing consulting and joined McKinsey & Company. "I probably felt like the least prepared person in the room every single day during my time at McKinsey," she admits, "but that is where I learned and grew the most."
Soon, however, Salcedo once again felt a desire to be more closely connected to customers. "That's when I found myself with PepsiCo, and when my career path felt like it was becoming more intentional," Salcedo says. "I finally felt like I was where I wanted to be in terms of the retail industry." While at PepsiCo, Salcedo worked across several different teams, and, in so doing, gained the transferable skills and knowledge that have enabled her to succeed at ULTA.
Even more than the opportunity to get closer to the customer, Ulta Beauty affords Salcedo the chance to serve consumers that she connects with on a more intimate level. "Beauty has always been a personal passion of mine, and at Ulta Beauty I am able to work with something that I genuinely relate to as a consumer myself," she explains. "It has been an experience that, while it is my job, has been deeply fulfilling on a personal level too."
Since joining Ulta Beauty, Salcedo has had the opportunity to build out a corporate strategy team and see that team support Ulta through the company's first two acquisitions. Following these triumphs, and within her professional development conversations, her managers and the leadership team asked Salcedo what she wanted to achieve in her professional career and how Ulta Beauty could support that aspiration.
"I expressed that I would like to have an operational role with some P&L responsibility," she recalls. "The two areas that interested me most were store operations and merchandising—they were both so unique, and I really wanted that new layer of experience."
Salcedo subsequently transitioned into her current role in merchandising, where she leads all of the buying teams for the makeup and nail categories. "We are responsible for the decisions around which brands to carry and which products to bring in, always connecting these things to the guest and searching for how we can deliver excitement and inclusivity in the assortment of products we have to offer," the SVP says.
Despite all the successes in her career, Salcedo is quick to remind herself that having a job that she truly loves and is fulfilled by is, in and of itself, is a privilege. As a Latina woman in senior leadership, Salcedo feels that it is important to use this privilege as an example and platform to not only represent the Latino community but prioritize opportunities to mentor the next generation of Latino leaders.
"As a Latinx woman, I feel compelled to be visible and to be active in the Hispanic corporate community," she says. "Whether it's through being part of a nonprofit to support these groups or offering to mentor future leaders, it's so important to pull and bring people along with me to show them that this is all possible for them too."
---
Access and Opportunity
Maria Salcedo believes that the greatest gift her family offered her was access to a solid education. "Growing up in Colombia, I was very aware of how education was one of the single most evident differentiators of access to opportunities," she says. "Education unlocks the world for you."
While at PepsiCo, Salcedo learned about Step Up, an organization focused on providing students from underserved communities with equal opportunities. "I started out as a mentor, and it has been the perfect match of what I have always believed is important: to help achieve equitable education and to support the Hispanic community."