Lorena Gomez might have some tendencies that border on the obsessive-compulsive spectrum, she jokes, but she's found a way to weaponize them over the course of her twenty-plus years in the clinical trial and start-up space.
"I have a passion for taking the white space out of processes and creating efficiencies in their place, and this is a critical part of study start-up," Gomez explains. "You're talking about making sure studies happen on time and without error so you can get patients their treatments faster." It's made Gomez's detail-oriented workflow an absolute value-add as director of global study start-up and essential documents at Allergan, a global leader in pharmaceutical development, manufacturing, and marketing.
Gomez's commitment has not gone unnoticed by colleagues and partners like Randy Czaniecki, senior director of business development at WCG, a leading provider of review services for human research. "It has been a pleasure for WCG, and me personally, to support someone like Lorena, who possesses the vision and passion to leverage creative solutions to speed up clinical trials and ultimately deliver new treatments to patients," he says.
At Allergan, Gomez sees firsthand what her work—and the right treatments—can mean for patients around the world.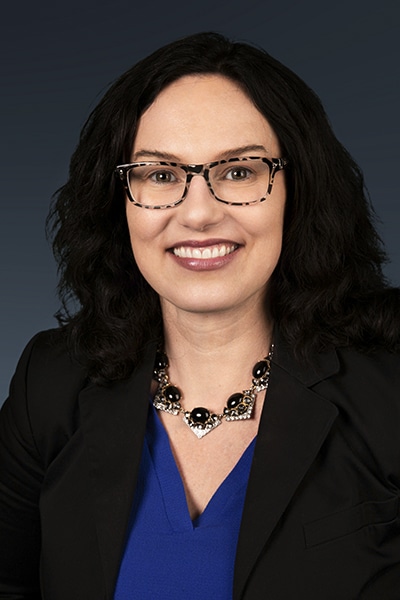 The role of clinical trials seems to draw more and more attention each and every year, particularly, Gomez says, because of patient access to information, which used to reach only as far as a single physician's best working knowledge of available treatments. "In the past, people might not have heard about clinical trials as an option unless they went to a specific doctor who happened to be managing these trials," Gomez says. "Now, they can pull up Facebook or an advocacy group they might be part of and see opportunities for clinical trials all over the world. Everyone has access to this information."
The democratization and proliferation of information means more opportunities, more potential trial patients, and more hope for those who have exhausted all other traditional outcomes. As Gomez notes, "A clinical trial affords patients for whom there is no treatment, or the available treatments aren't working, the opportunity to receive a cutting-edge investigational medication before it's available to the public."
Additionally, "the bulk of the cost of procedures and doctor visits in a clinical trial are usually covered by the sponsor company," the director explains. "By participating in a clinical trial, overall treatment costs may be decreased, so this can be an attractive option for a person that might not have access to treatment otherwise."
Gomez says that exciting work done by nonprofit TransCelerate is helping pharma companies collaborate in unprecedented ways to work together to expedite the clinical trial process. The director herself aided the nonprofit by helping to create an investigator registry. "The idea was, why don't we pool all the information about investigators we've worked with so that instead of us all individually and competitively trying to engage the right doctors, we've got this collective intelligence that's going to tell us who are the best investigators for our studies," Gomez says.
At Allergan, which was acquired by biopharmaceutical giant AbbVie in May 2020, the director says the start-up team takes their role incredibly seriously: in this line of work, days can literally mean the difference between life and death for some patients. Gomez emphasizes this reality to everyone on her team. "No matter what you're doing, imagine that the patient is sitting there with you in your office," Gomez says of her advice to her team members. "Just like any job, there are times when you want to scream and pull your hair out, but you need to remember that someone is waiting for you to act.
"That might mean filing something today that you'd like to put off until tomorrow," she continues, "but we remember that this is an honor and that we have an obligation to move as quickly and carefully as we can in order to get treatments out to our patients as soon as possible. That mindset changes everything."
More so, Gomez has seen the effects of her dedication firsthand. In one of her prior positions, Gomez was part of a team working on a compound that was able to not only eliminate all traces of the Hepatitis C virus (HCV) in as little as twelve weeks but also achieve a cure rate of close to 100 percent.
"It really brought home that the work I did every day directly resulted in curing a person I love. That will always be one of the greatest honors of my career."
"This was a disease where the previously available treatments produced almost chemotherapy-like levels of discomfort, only had a 50 percent cure rate, and had a very high price tag," Gomez explains. "People weren't really rushing to receive treatment, and that just continued to increase the risk of them passing on their condition to someone else and progressing their own illness." The demand for a treatment alternative was so high that one global HCV clinical trial filled with patients in only three weeks.
One day, Gomez received a call from a childhood friend who had been struggling with the disease for many years and had enrolled in one of the HCV trials. "He called to let me know that after only two weeks of treatment, the virus was completely undetectable," Gomez recalls. "It really brought home that the work I did every day directly resulted in curing a person I love. That will always be one of the greatest honors of my career."