Last week, Hispanic Executive and Northwestern Mutual partnered to bring South Florida's most prominent Latina business professionals, entrepreneurs, and social influencers together for Leading Latinas: Self-Made, By Design. The event, attended by close to one hundred Latina leaders, took place at the elegant St. Regis Bal Harbour Hotel.
After a lively cocktail hour, attendees were invited to take their seats for a special presentation, which included a fireside chat with Irma Martínez, the evening's guest of honor. Martínez, the founder and creative director of Trendy Inc., is one of the most well-known and respected fashion stylists in the United States and Latin America. She has not only collaborated with artists like Shakira, Sofía Vergara, Pitbull, and Gloria Estefan, but also emerged as a dynamic force in the fashion industry and wrote the book, El Manual del Estilista.
Northwestern Mutual's Kevin Lawhon spoke on behalf of the presenting partner, saying, "We're here today to talk about the power of the Latina voice." Lawhon emphasized that Latina entrepreneurs and Latina business leaders are critical for the future prosperity of America. "Northwestern Mutual is committed to supporting your growth and prosperity," he added.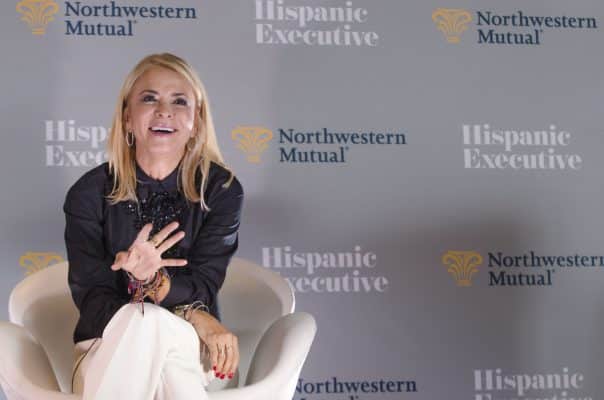 Then, Hispanic Executive's KC Caldwell and Irma Martínez took to the stage for an engaging fireside discussion focused on how Martínez turned her passion into a thriving business. Martínez, who was born and raised in Colombia, forged a career as a stylist when nobody had before. She then opened her own company and reached international recognition. "I was a successful stylist, and I knew I could do more," she explains. Together, she and her husband created Trendy Inc. "My husband is the brain behind my creativity. He is the one who brings me back to earth. 'How much are you spending? Can you afford it?' I had great potential, but I didn't know how to put it to use. Having a strategic partner in anything you do is important."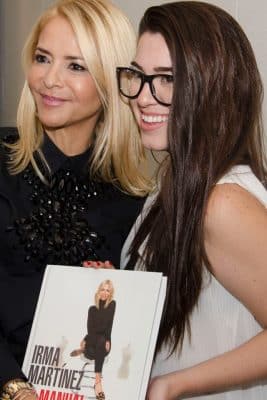 Her newly released book, El Manual del Estilista, was written with the next generation of fashion stylists in mind. Martínez is passionate about sharing her knowledge and expertise about the industry. Using friendly, direct, and practical language, the book serves as a source of inspiration, not just for stylists but also for anybody who loves and appreciates fashion and style.
Five lucky attendees who participated in the evening's social media contest went home with signed copies of the book.
Beyond advising attendees to "find a style that is your own," Martínez concluded the evening with some thoughts on entrepreneurship: "If you have a passion, you have to go for it. The first step is believing that you can do exactly what you want to do. It's easier than you think. Please, just try it."
All photos by Ana Zangroniz. For more images of the event, please visit our Facebook page. For more information on Northwestern Mutual, visit their website. 
Follow more coverage on Twitter using hashtag #LeadingLatinas.
Related Posts:
Irma Martínez to Keynote Hispanic Executive's Leading Latinas Event