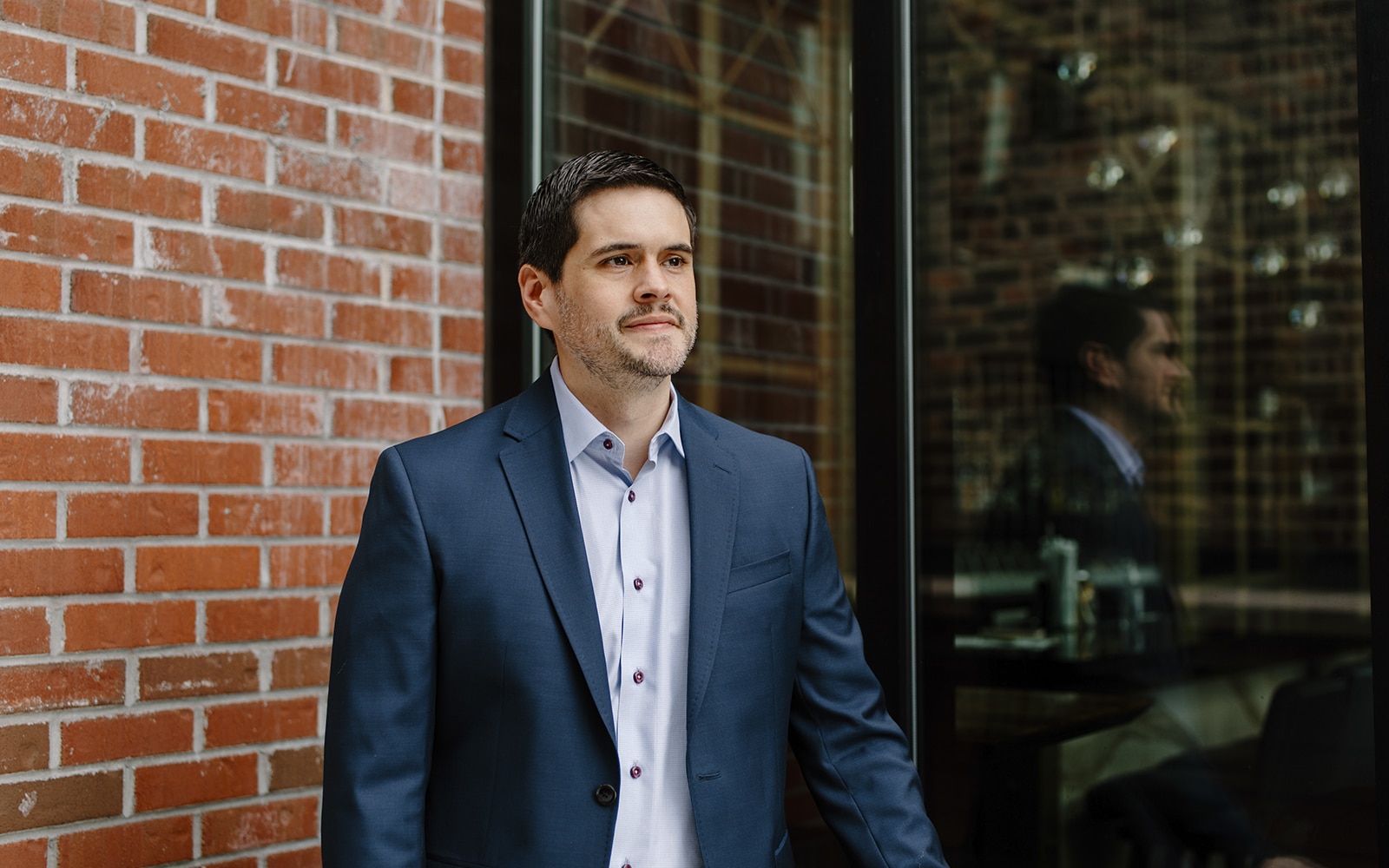 Juan Medina stood at his father's gravesite as the pain of loss rushed over him again. It had been more than fifteen years since they'd been together, but for some reason, the grief felt more acute than before.
Maybe it was the ongoing pandemic, his high-stress job, the civil unrest facing the country, or the challenges of family life. When his wife asked him to tell a story about his dad, Medina hesitated. For the first time, he couldn't recall a favorite joke, story, or memory. That's when the idea for Lalo was born.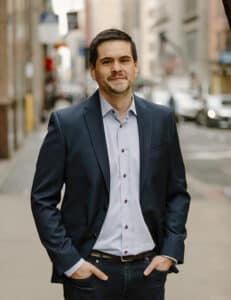 Lalo is a new, private online space where friends and family members can share memories of their dearly departed. Medina sees the project, named after his father, as a media-rich digital scrapbook.
"Lalo can be a repository of everything we want to remember and share about those we love," says the Founder. "It's a special place to collect favorite recipes or photos or important inside jokes we can share to help us remember as time moves forward."
For Medina, Lalo is more than a daring side hustle or an ambitious start-up. Although his parents are Bolivian and Colombian, Medina was born in Brazil. He studied economics and Latin American studies at the University of Delaware, before completing an MBA at the University of Chicago Boot School of Business. He eventually settled in Seattle and started a career in tech that took him to Amazon, where he led big retail categories in health care and home retail for nearly ten years.
But after a decade, the corporate grind was taking a toll. Medina took a leave of absence to focus on his mental and physical health. He prioritized diet, exercise, and time with his family. As he did so, his professional goals shifted.
"I wanted to find that sweet spot where my passions aligned, and where I could use tech to solve a problem or innovate in a new way," he explains. Medina started thinking about social media, tech, online tools, and preserving memories after the death of a loved one. The intersection of these ideas pushed Lalo to the forefront of his mind.
Medina reached out to some friends and former colleagues to assemble a core team of engineers and illustrators that formed a small beta version of Lalo. "Almost everyone I recruited has experienced the loss of a parent, and that forms a bond that helps us understand the customer we are building for," he says.
As they discussed what they would want in an app, privacy emerged as a top concern. Medina and his new colleagues wanted to build in the best features of well-known social media platforms, while "removing some of the negativity and toxicity that can happen online."
That compelled designers to enable private content published only to small groups of approved users. The beta launched in November of 2021 and is targeting a full release this spring. Medina says he'll eventually charge a subscription fee for an ad-free experience.
Experts in grief and loss say remembrance acknowledges the reality of death, while helping the living share an experience and receive the support they need. Medina believes Lalo can play an important role in the process by acting as a sacred space for users to curate, share, and preserve voicemails, video clips, and other content. His team also writes prompts and offers tools to help in the storytelling process.
Medina is currently exploring Lalo's full potential and thinking through other opportunities, such as merchandise, access to grief counseling, and uses for pets. He's also testing pilot programs with school counselors to use Lalo with students who have experienced community tragedy or the loss of a teacher.
Lalo's team encourages users to explore creative ways of sharing their special memories. In a blog post at lalo.app, Allison Grinberg-Funes writes about how technology can do more than gather photos and videos.
"Lalo makes it simple and fun to document your memories and share them," she says. That was part of Medina's goal—he wanted to give users an easy way to keep their memories alive, no matter how much time and distance may separate them.
The app may have special significance to the immigrant community, which is growing and already totals nearly 15 percent of America's population. Lalo can preserve music, recipes, customs, language, and other elements of importance to passing down traditions and culture.
More generally, the demographics of the country are changing; we're getting older faster. The category of people sixty-five and older will grow by 40 percent over the next twenty years, and Medina is ready to bring Lalo to a bigger audience to help people celebrate lives well-lived.