Jose Medina's attitude and work ethic were instilled in him from an early age. Born in Cuba, Medina immigrated to the United States in 1967 at the age of three. His family of four shared a one-bedroom apartment in the Bronx (New York), and Medina's parents educated him on the dignity and necessity of work. "My mother taught me that I would have to work twice as hard to get half as far," Medina recalls.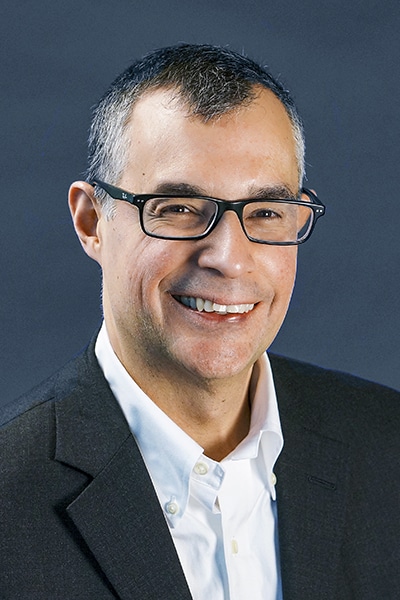 Some of his earliest memories of his father are hearing him whistling at five o'clock in the morning as he prepared to catch two separate buses to arrive at his maintenance crew job. This taught Medina about the joys that come from work and the dignity it provided: "He never had to go to work, he got to go to work," he explains. Medina has applied those principles to a long career in insurance work at AIG, Executive Risk, Carpenter Moore, and OakBridge, and he still believes in them today as president of RT ProExec, a division of RT Specialty.
When Medina joined RT Specialty's professional and executive liability team as president in 2010, the insurance division's premium sat at about $200 million. Nearly a decade later, the division finished at $1.4 billion in premium, a fact Medina chalks up not just to RT's acquisitions but the substantial organic growth they've experienced during his tenure. Thanks to a customer-centric approach and the efforts of Medina and his hardworking team, he's been working diligently to find ways to maintain that growth while simultaneously elevating service standards.
One of the partnerships Medina enjoys most is his collaboration with fellow RT ProExec president, Alex Jezerski, an old friend and colleague of over twenty-five years. "I am proud to say that Alex and I have never had an ill word towards each other," Medina says. Any issue, including strategic decisions, is usually solved with a brisk walk around their building to talk it out. "If it's a difficult decision, we simply walk around the building twice."
Together, Medina and Jezerski strive to make the most of RT ProExec's customer-centric business model, which Medina cites as a major factor in the division's success. "From our end, we do not limit ourselves to simply competing against our peers," he explains. "Rather, we hold ourselves up against any company, irrespective of industry, that offers exceptional customer service." Medina's goal is to be as good as, if not better than, any other company providing relevant value for their customers. By setting the bar high, he hopes to provide the level of attention and professionalism that his company's retail partners deserve.
 "We hold ourselves up against any company, irrespective of industry, that offers exceptional customer service."
This approach has paid incredible dividends over the last few years: RT ProExec has become the largest wholesaler in the professional, executive, and transactional liability field, with twenty-five offices across the United States and a strong team of three hundred dedicated professionals. But Medina doesn't plan on slowing down; instead, he's looking for new ways to approach the business with the fundamental idea of providing exceptional customer service to their retail partners. As Medina says, "We subscribe to the notion that there is no such thing as best, only better."
It's a mentality of which Medina's longtime business partners have always taken note, and one that has ultimately helped him forge stronger bonds along the course of his career. "In our business, one of promises, relationships matter!" explains Jane Peterson, chief underwriting officer at Markel Specialty. "I have known Jose for twenty years and admire his integrity and passion for both the industry and his customers. Above all, his genuine interest in colleagues, tremendous sense of humor, and humility set him apart as a person and a leader."
While Medina takes stock of RT ProExec's successes and begins to plan the next decade of strategy, he's learned two significant lessons as a manager and leader. Primarily ("and this will come as no surprise," Medina admits), the customer comes first: "We have to provide our retail partner with value, and in order to do this, we preach that you must be exceptional at your vocation." That means moving quickly and intelligently, being responsive and high-energy, and adapting to change as it inevitably arrives.
The second lesson, and the most important one, is to practice humility as your business grows. "I'm reminded of Ralph Waldo Emerson, who once said, 'The louder he talked of his honor, the faster we counted our spoons,'" Medina explains. While confidence is key, it must be accompanied by hard work, preparation, empathy, and an ability to find solutions.
Looking to the future, RT ProExec is working to continue its immense growth and cement its position in the insurance space. "Generally speaking, we have always welcomed challenges," says Medina. Luckily, many of his colleagues share the principles of hard work that Medina himself was raised with. "RT ProExec is full of people who adopt the belief that they have to work twice as hard to get half as far," he says.
---
Related Links