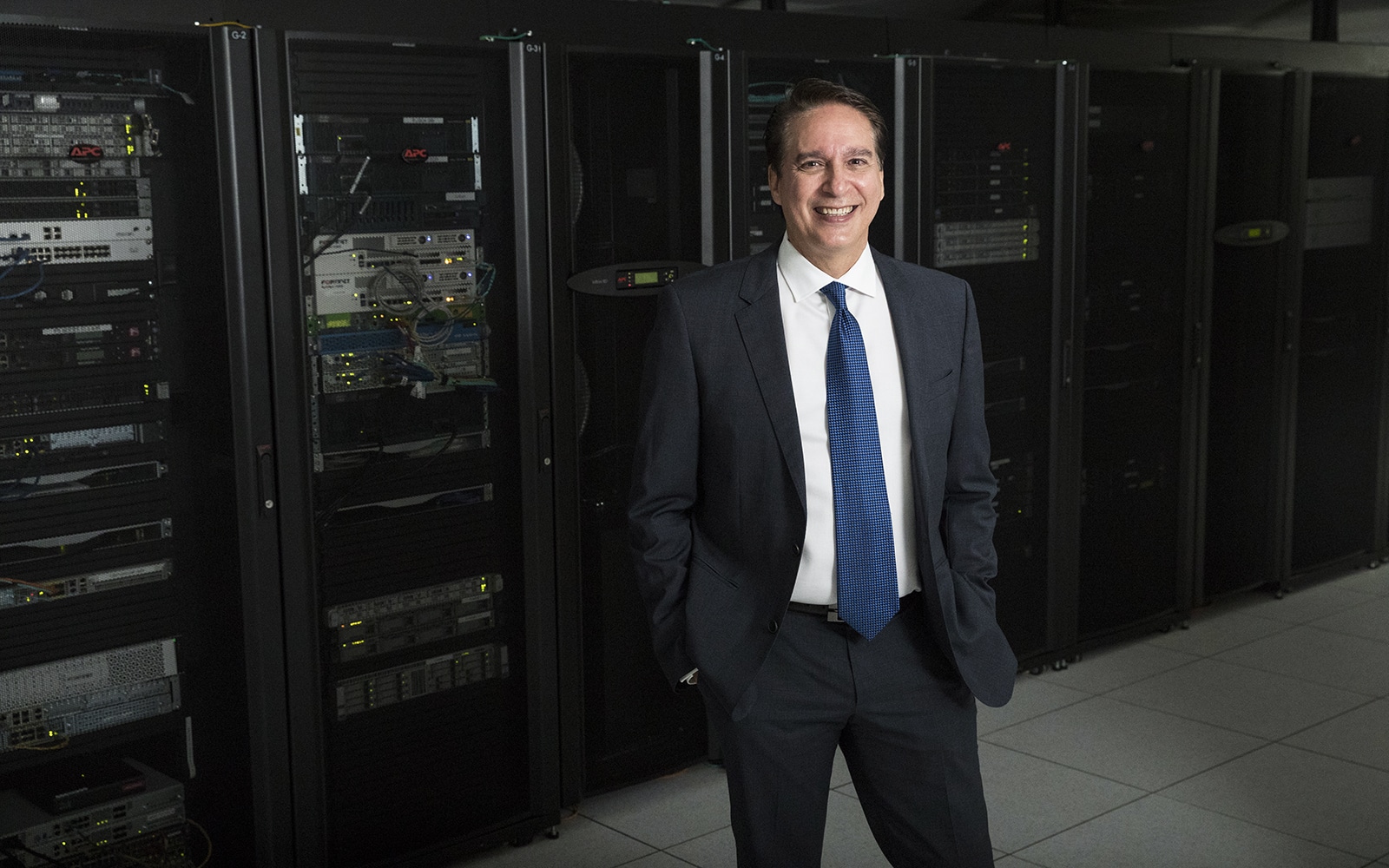 The world gets more connected each and every day. An increasing number of people use an increasing number of devices and apps to email, talk, text, shop, and access content. As this frenzied consumption increases, telecom service providers are rushing to expand their networks and meet their mobile customers' shifting demands. The nation's biggest companies accomplish it by building cell towers and placing antennas in the sky.
SBA Communications started in 1989 to help companies boost their signals. Now, the publicly traded company operates in sixteen markets worldwide and has built itself into one of the most well-known wireless communications infrastructure companies in the world. SBA operates as a real estate investment trust (REIT) and leases antenna space on multi-tenant towers and other structures so that wireless providers can beam their signals to customers.
It's big business. As major companies pursue 5G connectivity, industry insiders say global subscriber numbers will approach six billion by the end of next year. Those numbers represent a huge opportunity for SBA, and in order to capitalize on it, the company has to stay agile and continue its legacy of innovation. Fortunately, innovation is at the core of everything SBA does. Senior Vice President and Chief Information Officer Jorge Grau has been charged with strengthening that commitment to innovation and driving the tech strategies that power the business.
Grau's journey to the top of his industry is nothing short of remarkable. His parents were already working on an exit plan to flee Fidel Castro's Cuba when he was born in 1962. Grau, however, threw that plan into disarray when he arrived two weeks early. The family scrambled for passports and obtained documents for everyone but Grau's father, a government accountant who had no choice but to stay behind while his family went ahead to Miami.
They were reunited a month later, but money was scarce. Grau's father had just enough cash for bus tickets to Atlanta and a motel room for one night. He got a job washing dishes near the station, and the family slowly built a new life in the United States.
When Grau was fifteen, the family returned to Florida. As a young man, Grau considered studying psychology—until he learned that some of his relatives had become trusted business partners for IBM, developing apps and digital tools for car rental and real estate management companies. That set Grau on a new path. "I saw early on that technology would bring new opportunities. And to someone who experienced family struggle early in life, it represented a challenging and stable career," he says.
In 1985, Grau became the first student at Florida International University to receive a scholarship in Management Information Systems. There, he completed a BBA, majoring in MIS and Computer Science. He also went on to complete his MBA with a specialization in Computer Information Systems at the University of Miami.
Prior to joining SBA, Grau perfected his coding skills in the family business and worked for bigger employers like Baxter Systems, Fresh Del Monte, and Miami Children's Hospital. At Miami Children's, he implemented cohesive tech solutions across the entire enterprise, which was once fragmented. Later on, Grau completed a thirteen-year stint at Bentley's Luggage & Gifts, where he implemented merchandising management systems as well as point-of-sale and warehouse and logistics management solutions. After his stretch at the nation's largest luggage and gifts retailer, he held a similar role at Vision Care Holdings.
In 2003, Grau joined SBA to help align their tech plan and overall strategic vision. The company needed to reemerge after the dot-com bubble burst, and Grau knew he was up for the challenge. "IT can only make a real impact when leadership embraces it as a way to add value, and I had the support I needed to make a difference," Grau says. At one time, SBA's IT program did little more than keep the lights on—but that was about to change.
SBA entered a new era. The company divested itself of eight hundred sites and shifted its business model. Instead of primarily building towers for mobile carriers, it would expand upon the building of its own structures and lease space on these structures. The plan led to an acquisition spree that essentially never stopped. Grau says SBA has completed more than 1,100 deals during his tenure. In that time, he's worked as SVP and CIO to absorb all acquired data, programs, and financial structures into their systems without maintaining legacy applications.
In fact, all parts of the SBA tech infrastructure came online under Grau's tenure as he worked to match IT with the company's new vision. He's led a talented team to build and develop three different variants of a property management database that Grau calls the "lifeblood of the entire organization." The system tracks every one of the thirty-six thousand cell towers SBA owns in sixteen different markets. With it, project managers and other employees can access precise information regarding leases, fees, maintenance schedules, and contracts, and all data is integrated into various company-wide systems.
Additionally, Grau implemented a contract life-cycle management (CLM) system complete with portals that clients use to submit applications. The CLM draws from hundreds of possible templates and routes each contract through SBA's approval process while pulling all deal information allowing for the most UpToDate information for decision-making. These contracts represent about 98 percent of SBA's revenue. Grau's system reduces data entry errors and streamlines integrations to various systems, thereby improving accuracy, timeliness, and visibility—in some instances, it reduced turnaround time to twenty-eight days (from as much as seventy days previously).
As 5G networks expand, Grau is pushing for more innovation. He's looking to harness the power of robotic process automation, business intelligence, machine learning, and drone technology. Last year, SBA started flying drones to monitor thousands of towers in rural areas around the world, capturing video and imagery that can be processed through AI to determine equipment, maintenance requirements, and colocation requirements—potentially reducing expensive and time-consuming in-person inspections. SBA is also opening new lines of business; the company is providing innovative wireless solutions to serve venues, adding energy solutions at tower sites, and expanding its footprint in the Data Center space.
A decision to empower IT as a true strategic partner has unlocked significant growth at SBA.
When Grau arrived, the company had a little over five thousand sites and was generating $400 million in the US market. Now, SBA has over thirty-six thousand sites in sixteen markets and is projected to generate over $2.4 billion in revenue in 2022.