For as long as she can remember, Jennifer Mancuso has been a student of Hispanic culture. Her father's job kept him coming and going from South America, often with colleagues in tow. "The culture at my father's company mixed well with our family; instead of having those business meetings in a restaurant, he would bring people home to dinner with us," Mancuso remembers. This provided a steady stream of new faces, new cultures, and new stories, and a family-like environment bolstered by Mancuso's father's fluent Spanish. "His clients would show us pictures of their families and where they were from," Mancuso says. "They would always bring gifts for my mother. That's something I never forgot."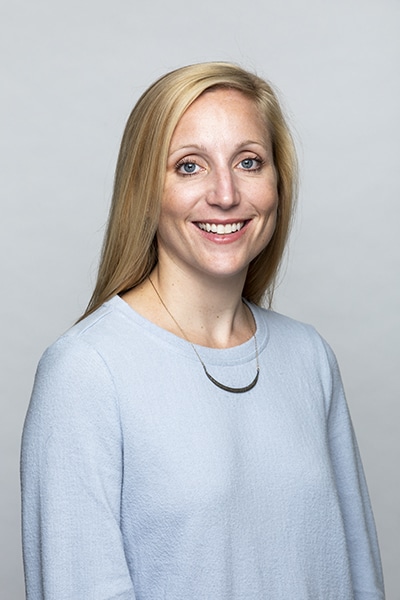 Mancuso's father taught all his children how to welcome guests, thank them, and say goodbye in their native language. Building on that foundation, Mancuso continued to study Spanish all through her school years, and even majored in Spanish at Wake Forest University.
Her love of Hispanic culture would eventuate in her living in both Spain and Mexico, the latter experience organized through the Amigos de los Americas program. Through that program, Mancuso spent a summer in a farming village in the middle of Guanjuato, working with children and families to dig latrines and educate the rural populations on health and hygiene. Later, during her time in Spain, Mancuso was able to further hone her Spanish skills.
Ever since she returned home from her travels, Mancuso has sought a way to be of service to the culture and community that has given her so much. The HR expert spent the last sixteen years working on behalf of Hispanic workers in a number of different industries, ensuring fair treatment, safe working conditions, and fair pay for what are often the most physically demanding roles. Now, as vice president of HR at managing consultant firm North Highland, Mancuso is aiding the fight to place more diverse talent in senior roles.
Fair Treatment for the Hardest Work 
Mancuso's first consulting role was with an international fast food chain. "I went to tomato farms in Florida and visited with individuals on the migrant circuit. I went to slaughterhouses in Texas where upwards of 70 to 80 percent of the workforce was Hispanic. So much of that work is hourly labor and requires a lot of effort," Mancuso says. "The job gave me the opportunity to make sure people were treated fairly by the companies they were working for."
And Mancuso had her work cut out for her. There were immigration issues. There were discrimination issues. Mancuso interviewed 20 percent of the workforce, gathering a clearer picture of what working conditions were really like for employees.
"It was important to me to highlight these situations so people didn't have to fear retribution," Mancuso says. "I hope that I was able to help people achieve better outcomes in their professional and personal lives."
Changing the Game
It's been a busy year of adjustment for Mancuso at North Highland. A great deal of her HR work has been centered on inclusion and diversity work—phrased that way intentionally. "I say 'inclusion' first and 'diversity' second because we feel like you've got to establish an environment that's welcoming and inclusive to talent first," Mancuso explains. "If you don't have an inclusive environment, you may attract diverse talent, but they're not going to stay. But if people are able to bring their particular cultural background and authentic selves to the workplace, it creates a better environment for everyone."
First Things First
Jennifer Mancuso says that one piece of advice has paid off again and again in 2020, despite it being a year full of new challenges. "You've got to learn the business first, as an HR person," Mancuso says. "We may lead with our hearts, but before we try to influence the way a company approaches its practices or policies, we've got to understand how it works. Every time I've switched roles, I spend those first ninety days listening, learning, and absorbing everything I can."
In the past six months, the North Highland Inclusion and Diversity Committee has issued a new charter with action-oriented approaches to its I&D initiatives. "We've really focused our initiatives around creating communities within our business that help create a sense of belonging," the VP says. "We want our people to stay and grow here." Numerous employee resource groups have been established, including groups for Black employees, women, parents, the LGBTQ+ community, and veterans." Mancuso says the push has helped North Highland feel confident in its own cultural building, and that they can take the lessons they've learned to their clients.
Already, these efforts have paid off, garnering attention from other leading organizations such as Principal Financial Group. "We commend Jennifer Mancuso and North Highland for their commitment to inclusion and diversity in the workplace. Congratulations on this recognition, with best wishes from your partners at Principal," says Kevin Morris, vice president and chief marketing officer for retirement income solutions.
But Mancuso knows that the work isn't anywhere near complete. "It's time for us to tackle how we think about diversity in a way that carves career paths for people," Mancuso says. "Historically, the consulting industry has not been as diverse at the upper levels of organization. How can we be a firm that changes the game, that welcomes diverse talent and grows them into future leaders?"
Mentorship is a passion point for Mancuso precisely because it's a fundamental building block in the process of cultivating future leaders. "I am a person that seeks out mentors and actively looks to others to help form my approach," she says. "But I'm also one of those people that is driven naturally to lead others on their own path to leadership."
Whether leading or following, Mancuso remains committed to the fight for increased representation. After all, she knows firsthand just how much another culture can positively impact a person's life.
---
At Principal, we're committed to providing an inclusive approach to financial wellness. Through our deep appreciation of values and culture, we've developed Principal Hola Futuro to ensure we're prepared to meet the savings education needs of the fast-growing demographic of Hispanic business owners and their employees. This holistic, bicultural approach goes beyond translation to provide a culturally focused, relevant, and easy-to-use solution to help this group start planning for a more certain future. Not only have our business ethics led us in this direction, so have the demographic trends shaping the future of business and finance.