¿Qué es Xero?
That simple question greets every bookkeeper, accountant, and small business owner that Xero is looking to partner with. The fact that it's written in Spanish speaks volumes, and as do the sentences that follow. The copy continues:
"Obtén una visión general de cómo Xero puede ayudarte a mejorar tu productividad y crecer las relaciones con sus clientes. Aprenderás acerca de Xero como plataforma y los beneficios que trae a los contadores."
The text is from an invitation to a webinar called "Getting to Know Xero," one of several events designed to help the Hispanic community become acquainted with the company's cloud accounting platform. Spanish-speaking accountants and business owners often struggle to find culturally relevant accounting services provided in their preferred language.
When that happens, their accounting firms or businesses suffer as important, everyday tasks grind to a halt. Xero's robust system is built to automate those tasks and simplify how customers pay bills, claim expenses, accept payments, send invoices, and prepare tax returns. Automating these time-consuming tasks helps Hispanic professionals and businesses operate more efficiently to bring scale to their organizations.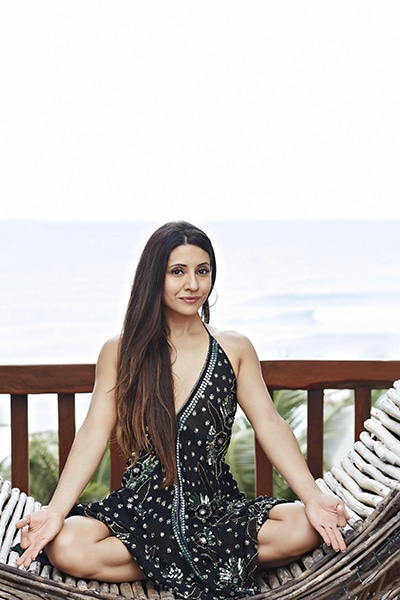 According to the US Hispanic Chamber of Commerce, 4.4 million Latino-owned businesses add more than $700 billion to the economy each year. Xero is stepping up to provide training, resources, and services in Spanish to Hispanic professionals so they can bring the full benefits of cloud accounting to the businesses they serve—and, in turn, help empower the US economy.
Jackie Velez joined Xero in 2016 and now works to continue driving growth within the US Hispanic market. She was born in Houston to parents from Mexico and Bolivia, and says her experience as a Latina helps her understand and partner with the Latino community. "I was raised between two cultures and never felt like I was fully understood or accepted in either one," Velez explains. "I can relate to the many people who feel the same in today's business world." She felt insecure speaking Spanish, felt pressured to hide her Hispanic heritage and to fit in, and was encouraged to pursue an education above all.
Growing up, Velez loved singing, and she developed a passion for musical theater. Eventually, she joined choir and learned to read music, and for the first time in her life, she felt a sense of belonging. But when it came time to choose a career path, she opted for the "more realistic world" of accounting.
Accounting was a natural fit for Velez. Working at a small restaurant in high school gave her the chance to learn the inner workings of a small business. As a manager, she helped streamline operations and manage other employees. She also read business books like The Seven Habits of Highly Effective People. She completed undergraduate and master's degrees, started her career at PricewaterhouseCoopers, and spent the next ten years as an auditor in the public accounting industry. However, Velez soon realized she wasn't totally fulfilled. "An auditor's job is to show up and tell people everything they've been doing wrong. I was always giving recommendations on the past," she says. "I realized I wanted to empower people instead."
Velez was considering leaving the industry altogether, and that's when she saw a video for Xero. "Xero is a different type of accounting company; we're leveraging technology to help customers find success so their businesses can thrive," she explains. Instead of looking backwards, Velez is helping Xero's customers look forward.
When Velez first came to Xero, the company didn't have a specific strategy to reach the US Hispanic market. She was one of a few Spanish-speaking employees at the company, and there was a clear demand for someone to work with Hispanic communities. Velez volunteered for these assignments and immediately appreciated the need for a dedicated vertical. "The Hispanic community is not using legacy accounting software, so something intuitive like Xero is perfect for them," she says. "I knew there was a massive market just waiting for us to tap into it."
Velez created a pitch deck, won approval to move more directly into the market, and became Xero's director of the US Hispanic market in July 2020. As she recruits accountants who serve Hispanic businesses onto the Xero platform, she continues to see dramatic results. Customers who were reluctant to try English-only solutions are now using Xero to help their clients expand service lines and open new locations. It's clear to all that the vertical's launch has been an overwhelming success, but Velez knows it's just a beginning.
"The US Hispanic channel is exemplifying one of Xero's core principles—#human—by providing a very human touch through our cultural expertise and the extra service that we are providing to this community. We're going to keep this momentum going by expanding across the country," she says. "I see opportunity everywhere I look."
---
FINDING HER VOICE
Jackie Velez's first decade in accounting took a toll as she sacrificed healthy habits to deal with the stresses of working in a competitive field. In 2015, she gave up alcohol, adopted healthy eating patterns, picked up a daily yoga practice, and started to focus on mental health and wellness. The changes restored her body, mind, and soul and helped Velez rediscover her long-dormant creative side. She started singing, collaborated with a songwriter, regained her confidence, and found her voice through creative expression.
"When I'm singing, the stress and anxiety go away—I'm in a different place," Velez says. In 2020, she uploaded some of her original songs to Spotify for her Xero colleagues to enjoy.