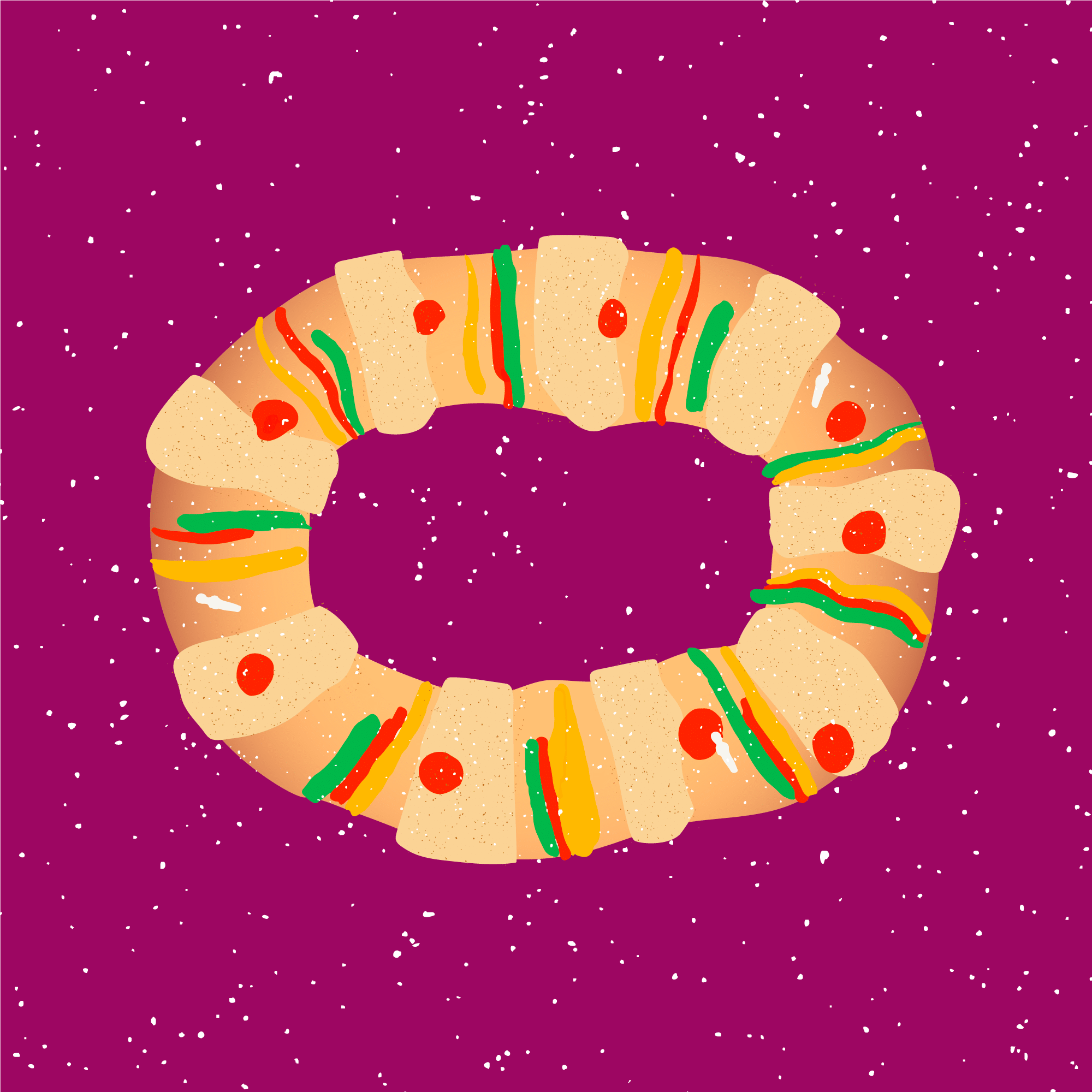 I never believed in Santa Claus.
And no, it's not because I was a cynical Santa-denier even at a young age. It's because I was born and raised in Mexico, a country where kids get an annual toy haul not from a chubby man dressed in red but from Los Reyes Magos (the Three Wise Men), who come visit in early January.
It's hard to believe, I know, but every year, on the eve of January 6, three dudes called Melchor, Gaspar, and Baltazar would hop on a horse, a camel, and an elephant and trek all the way from the Middle East to my tiny childhood apartment in the San Pedro de los Pinos neighborhood in Mexico City. They would arrive quietly, in the middle of the night, to drop off an assortment of toys, candy, and clothes.
Right before their visit, my siblings and I would write long letters explaining to these folks why we deserved these goodies. We told them how we had been good in school, had eaten all our vegetables, etc. Then, we'd place said letters under the Christmas tree (which was made of plastic and would still be up by then) and go to bed with bated breath. We'd find it hard to sleep, though, and often peeked through the blinds from our third-floor apartment, wondering if we would ever see them.
We never did.
Melchor, Gaspar, and Baltazar magically came and went in the dead of the night every year—and they always managed to come after the four of us had given up waiting and succumbed to sleep. Early the next morning, we'd wake up to the fresh smell of gifts wrapped in plastic: dolls, toy cars, a pair of roller skates, ballerina shoes, a plush bear, a bike on a good year . . .
WARNING: Before you keep reading and/or get ready to send this writer on a horse right back to where she came from, please keep in mind this column was conceived to be handled with a serious dose of humor.
It would take me several years to understand how improbable it was that three men riding wild animals would end up in one of the most chaotic cities in the Western Hemisphere intent on dropping off gifts not only for me and my siblings but for all the kids in the building . . . the block … the entire country. In one single night!
Turns out Los Reyes Magos weren't real. They were, in fact, the parents. Or, in our case, our single mom and the measly salary she earned working two jobs in a government office.
Enter: la Rosca de Reyes.
Waking up to brand-new stuff in our living room was only the preamble for yet another exciting January 6 tradition: the cutting of the Rosca de Reyes, a crown-shaped sweet bread decorated with colorful candied fruit and stuffed with—I kid you not—a plastic figurine of baby Jesus.
Sitting around the table, each person would take their turn cutting their own slice of Rosca, and the one who happened to find a figurine in their slice was tasked with throwing a party—and providing tamales—for everyone on February 2. On that day, we would celebrate Candlemas, or Día de la Candelaria: every year, the most devout Mexicans would dress their Jesus figurines in special outfits and take them to a local church to be blessed.
And then, after church, we'd be off again—to feast on sweet and savory tamales and champurrado (hot chocolate), effectively putting an end to the Christmas season.
To this day, I still find it hard to understand (let alone Hisplain) the connection between three dudes coming from the Middle East and a feast of tamales one month later. But I'll take it. It's just one of those things that my people (i.e., the Mexicans) do best: connecting everything we do to food. No matter if we're sad, poor, or struggling, there's always a way to eat our sorrows away, be it with a tortilla, a bolillo roll, or a fluffy sweet bread stuffed with baby Jesus figurines.
My mom is long gone, and no toys are expected to appear magically under my Christmas tree in the new year. But I am happy to report that in 2023, I'll be in Mexico for yet another Rosca de Reyes, a tradition I will forever treasure no matter how long I've been away—and no matter how foolish I feel for having believed so long in Los Reyes Magos.
---
Stay tuned for Laura Martinez's next Hisplaining column, which will tackle other key biz terms and jargon and help leaders everywhere smoothly navigate the multicultural business world. In the meantime, send us tips and ideas for other terms and jargon that you'd like to see us feature. And remember: Don't panic . . . it's just his-PANIC!