David Guzmán considers information to be the currency of the future. As the CIO for H. D. Smith, one of America's largest private pharmaceutical wholesalers, Guzmán is not only responsible for advancing the integrity of the IT infrastructure for the firm, but he is also a key engineer of H. D. Smith's competitive corporate strategy. Like much of the pharmaceutical industry, technological and communicative amalgamations are becoming increasingly invaluable strategic assets. Guzmán leverages his 30-plus years of veteran experience as H. D. Smith progresses toward its 60th year of business. Previously the chief technology officer for Acxiom, an information service provider, Guzmán joined the H. D. Smith team in 2011. He recalls being drawn to the company's strategic position in the health-care industry and the professional values with which it operates. "H. D. Smith reminds me a lot of Owens & Minor, a family-owned business I used to work for in Virginia," Guzmán explains. "I really enjoy interacting with people who demonstrate honesty, integrity, and genuine passion for the communities we touch. This culture is demonstrated throughout the company, beginning at the top with the Smiths. They are the kind of people who want to make a difference and I share those values."
Thinking Out Loud
Trading words with David Guzmán

Success
Positive impact that you have on other people
Innovation
Practical ideas that make a difference in society
Integrity
One strike and you're out. Mistakes are okay, but integrity is fundamental.
Latino
Pride and responsibility. Those of us who have achieved some degree of success have a responsibility to give back to the community.
Founded in 1954 in Springfield, Illinois—where it is still headquartered—H. D. Smith has additional locations that span the country: California, Texas, Kentucky, Florida, New Hampshire, and New York. In addition to prescription pharmaceutical, home health-care and over-the-counter product distribution, H. D. Smith also provides inventory management, marketing, and merchandising services for its clients.
Beyond these practical services, Guzmán also believes that H. D. Smith has an historic opportunity to play a leadership role in controlling health-care costs and improving patient outcomes in an ever-dynamic industry. Guzman sources the inspiration and the challenge for H. D. Smith's IT strategies. "It's an audacious vision," he says. "It gets me excited to make a difference—and to be in a position to do so."
Audacious or not, Guzman is manning the helm of a decidedly ambitious IT action plan. Beginning with fundamental programs and transitioning into larger-scale informational strategy. The plan began with a three-phase Systems, Applications, and Products (SAP) implementation, which will be completed in Spring 2013. This initiative complements an ongoing overhaul of the proprietary ordering and customer-services systems at H. D. Smith. At the end of 2012, the company completed a transition from an internal data-center system to a cloud-computing structure contracted by CSC.
Guzmán considers these initiatives foundational pieces of H. D. Smith's IT stratagem. As another carryover from his stead at Owens & Minor, Guzman is also working with H. D. Smith to develop technology-enabled business solutions and services. "We are moving technology from a cost center to a revenue center within the company, developing solutions that generate profit for the company, as well as our customers," he says.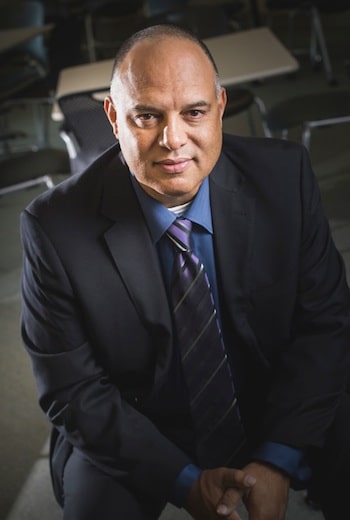 Customized solutions, including web and mobile presence, brand marketing, and other services, are formulated with community pharmacies in mind. Independent pharmacies are H. D. Smith's core customer base and comprise 38 percent of pharmacies in the United States. "Community pharmacies play a vital and personal role in quality patient care. H. D. Smith's offerings are designed to give our customers the resources to excel in both business and care," Guzmán says.
In addition to its community, retail-pharmacy focus, H. D. Smith provides services for manufacturers and institutional pharmacies. Guzmán also recognizes the importance of accounting for increasingly personalized changes within the pharmaceutical-chemical industry. "We're no longer in a world where the same solutions apply to everyone," he says. "As production becomes more personal, distribution and delivery will follow. We're working to be on the forefront of innovation."
This change is further demonstrated with the increased personalization of information technology, which Guzmán says is both reflected and propagated by evolving IT efforts. With his veteran experience, and H. D. Smith's robust legacy, Guzmán expects the company to stay on the forefront of the technological wave. "To quote Aldous Huxley, 'It's a brave new world that we're in, but it's also an exciting world, and it's one that we have to be prepared to take advantage of,'" he adds.