Gisselle Valencia Diaz may come from the nation's littlest state, but that doesn't stop her from having big ambitions. The Rhode Island native worked at McDonald's as a teenager, played sports in high school, earned an academic scholarship for students from underrepresented groups, worked several jobs to weather the recession of 2008, earned a master's degree in management, and discovered a career she loves in human resources.
Today, Diaz is senior director of HR and operations at Blount Fine Foods, a fifth-generation, family-owned and operated manufacturer, marketer, and developer of premium fresh prepared foods.
Diaz recognizes that her path hasn't always been straight, but every twist and turn has prepared her in unexpected ways. After spending eight years in the US, she returned to her parents' home in Colombia until age fourteen.
"I learned about a beautiful culture and a different way of life that I wouldn't have otherwise experienced," she says of her time in the gateway to South America. "Living in Colombia showed me how to appreciate hard work, and because of that, I maintain the value of showing up for work even on bad days."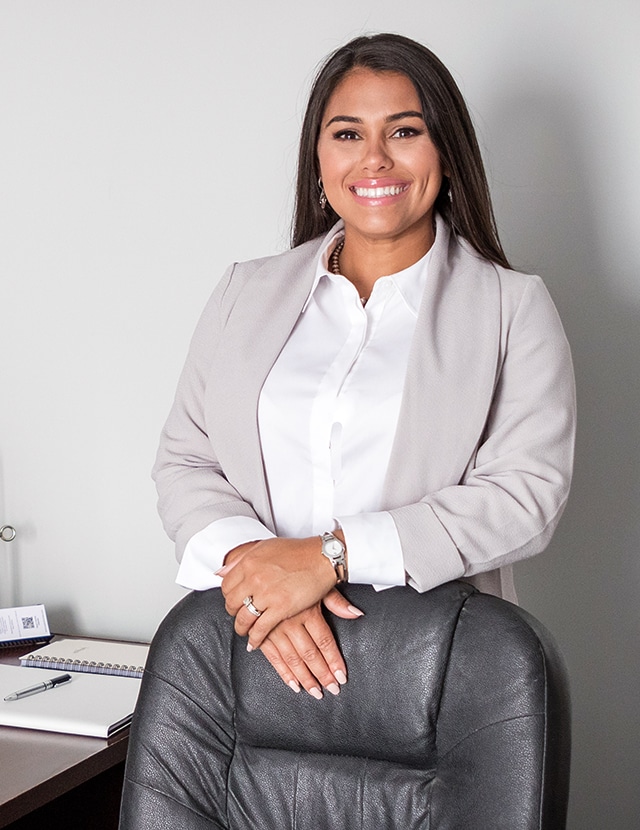 That foundation was further strengthened through mentorship and scholarship, which helped Diaz understand the need to give back to others. Although she graduated in three years, she spent her last two years of college at the University of Rhode Island mentoring incoming freshmen.
Diaz considered taking the LSAT and entering law school, but ultimately decided following an HR path and representing employees in the business world would maximize her impact. She held numerous positions at different organizations, but while she was completing her master's degree, Blount provided the flexibility a determined graduate student needed.
Diaz took a second shift position in training and development at Blount. She developed, implemented, and audited personnel programs, and while it wasn't a strict HR role, the job gave Diaz an "in" with a well-known regional employer and afforded her the time she needed to stay in school and write her thesis.
Now, Diaz has been with Blount for more than ten years. Looking back, she sees many key moments and milestones that have confirmed she's in the right place. "This company has believed in me," she says. "I was often the only Hispanic in the room at the start but being invited back into that room was amazing validation."
More veteran leaders have given Diaz opportunities to travel, take on stretch assignments, and attend trade shows and expos. Now, as head of all things talent, she gets to embed DEI initiatives deeper into company culture and influence other critical policies that impact Blount's two thousand employees.
Over her tenure, Diaz has grown increasingly passionate about increasing diversity within the company. In 2018, she launched a program to attract non-English-speaking Hispanic candidates to broaden Blount's talent pool and fill manufacturing positions. Now, the company employs a diverse workforce of people from numerous nontraditional backgrounds. As a result, Blount has a highly retainable employee base that allows it to work three shifts, introduce new products, and offer better customer support.
While Diaz has put in the time to educate herself and rack up experience and qualifications, she credits the formative years she spent in Colombia with giving her that solid foundation for the work she does today. "Life in a developing country set the bar really high and totally reframed the way I look at working," she says. "I never say, 'I don't want to go to work today.' I say, 'Thank you God for my job and for employment that is fruitful for me and my family.'"
She's trying to bring the same reality to Blount's candidate experience as others find meaningful and rewarding work. Diaz has advocated for competitive pay and consistent work. Those factors help employers fulfill their goals and employees fulfill their dreams. "We have a reputation at Blount as an employer of choice," Diaz says.
The small food company is still family owned, and Diaz wants each member of the workforce to feel like part of the family.