Eight years into his role as marketing manager and brand advocate for Lincoln Educational Services (the parent company of Lincoln Tech, a school for skilled trades and vocational training), Francisco "Frank" Galindo made a transition that may seem confounding. After having spent the bulk of his career in some advertising capacity, the self-described "creative at heart" assumed a national compliance role for the company.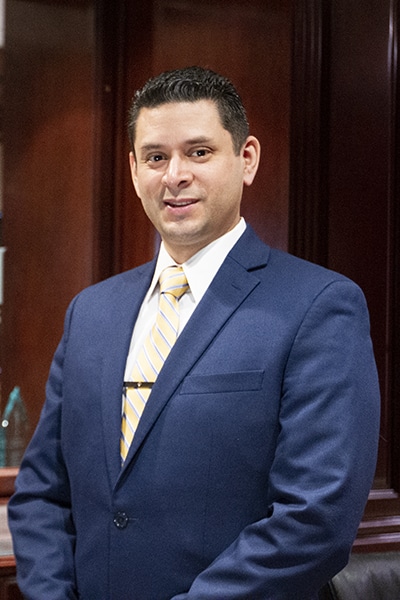 To note, his role isn't all about laws and regulations—he also is responsible for advocating for higher education and the skilled trades. In effect, Galindo says he has one foot in compliance and one foot in marketing. This rare dual role has been essential for Galindo to bridge a gap rarely even considered at many companies, but imperative to Lincoln's operations.
"My eight years spent in marketing at Lincoln was really fundamental to my understanding of how and why we craft our messaging the way we do," Galindo says. "We want to appeal to prospective students while still following all of the rules that are required to be in compliance with our accreditors and the various agencies we're accountable to."
Galindo says staying compliant offers a litany of challenges, but in addressing these, his marketing background has been invaluable. "My skills allow me to provide different perspectives on how to manage our messaging at a time when our industry is under an intense amount of scrutiny," he explains.
With the high-profile shuttering of for-profit technical schools like ITT Technical Institute and Corinthian Colleges, Galindo says it has become absolutely imperative to demonstrate that operating with integrity is at the heart of Lincoln's business and educational practices. "Our integrity is what has kept us in business for so long," Galindo says. "Now we're focused on convincing regulators and lawmakers that what we do has a very significant place in society and in our economy."
"We're convincing regulators and lawmakers that what we do has a very significant place in society and in our economy."
As a for-profit postsecondary school emphasizing trade skills for careers that are always in high demand, Galindo and his team have endeavored to educate lawmakers at both the state and federal levels about the importance of skilled-trades institutions and their value to the economy. Members of the compliance and regulatory team have traveled to Capitol Hill to meet with senators and congressional representatives, and Galindo has personally met with New York assembly members and senators on exactly how Lincoln Tech and schools like it affect individual lawmakers' home districts.
"We show them exactly how much revenue is being generated from a tax perspective in their districts," Galindo says. "When you can show them how many people who have graduated from our schools have gone on to be employed in their districts, it illustrates our benefit at a granular level."
Demonstrating the need for skilled training has also been an issue of importance for Galindo and his team. "You can look up [data on the] US Bureau of Labor Statistics website all day long and tell the same story," Galindo says, "but it doesn't equate to sitting down with an employer and having them tell you that they simply can't find the people they need to fill positions."
In partnering with Lincoln to donate technology or sponsor classrooms, companies like Fiat Chrysler and Bridgestone/Firestone have openly committed to supporting the institution in hopes of luring its graduates. Some of those employers have gone so far as to accompany Lincoln executives to meet with senators and congressional representatives to stress the importance of the programs they offer.
Galindo says the success of these partnerships has been remarkable and has "allowed the company to successfully champion for the education of our skilled labor force."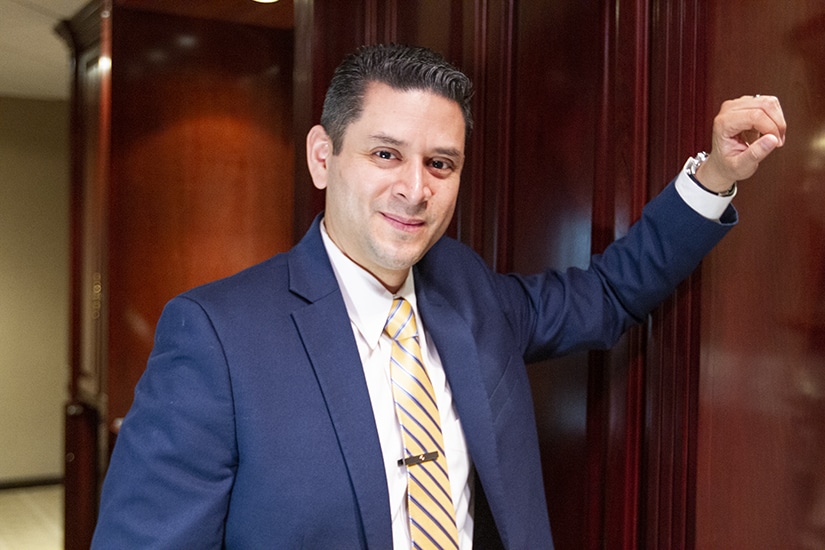 Now eight years into his compliance role, Galindo is also currently pursuing an MBA to build his capacities out even further—much like the first time Galindo elected to reach higher, in 2015, when he was selected for the Launching Leaders program at Lincoln. He was one of only a handful of individuals selected from different departments who were identified as having the potential to excel in their careers. Galindo says the program instilled in him the belief that he could rise to new challenges at Lincoln. During the program, he made it clear that he wanted to take on more responsibility. He credits this for helping him take on more projects and collaborate with key individuals at Lincoln.
"I feel successful and blessed to have been able to do what I've done at the company," Galindo says. "I've learned that accountability and striving to be better benefits not only yourself, but those around you."
A Group for Good
Frank Galindo credits his wife for a true moment of clarity. "My wife puts her heart and soul into helping seek legal status for victims of abuse and domestic violence," Galindo says. "I knew that I could also do more."
As a member of the Knights of Columbus, Galindo aids the group's efforts on behalf of the mentally and physically disabled as well as victims of natural disasters—work that he has found infinitely validating. When Galindo's home country of Ecuador was hit by an earthquake in 2016, the group raised money for the country's citizens, and Galindo and his family were able to personally deliver the money to soldiers in charge of the relief camps, asking that the funds be put toward children and nutrition.
"The Knights of Columbus is truly a great group of people who want to do good for others," he says.
Related Link: Shrinking Regional Poverty with Education