Years ago, Eddy Perez made a promise to his late father—one that has since become a guiding force in the way he leads both his company and his community. "My father had heart failure and knew his time was coming to an end," Perez explains. "One day, he said to me, 'Son, if my time ends now, I can honestly say that I've left the world a better place than I found it. Can you say the same?' I looked inward and replied 'No, Dad, I can't.' This really struck a chord with me and I promised him that from then on, I would do what I could to make an impact." Today, as cofounder and CEO of Equity Prime Mortgage (EPM), Perez works to ensure his leadership does just that.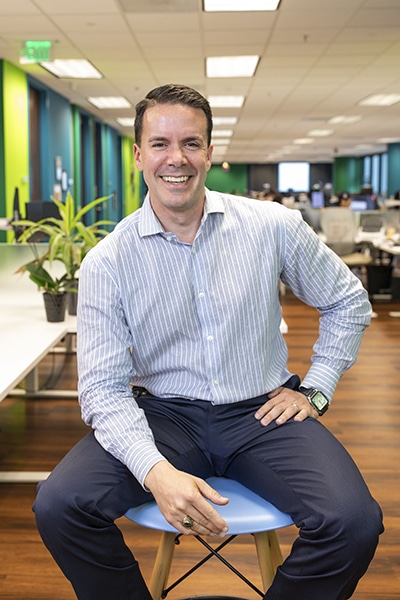 A Chance to Live His Virtues
Perez and business partner KP Patel started EPM in Atlanta back in 2008. With Perez serving as president and Patel as CEO, the duo grew the business from the ground up; it now has about five hundred employees and operates in forty-nine states.
While EPM has grown significantly since its inception, it has also had to overcome a few challenges along the way. EPM's story began in the midst of the subprime mortgage crisis and as a result, Perez and Patel had to take a leap of faith and invest their entire savings into it to keep it afloat.
Then, in October 2018, Patel suffered a heart attack and stepped down from his position in the C-suite, leading Perez to assume the role of both president and CEO. "Becoming CEO was a chance to live my virtues," Perez says. "It was never about the money: it was an opportunity to show my employees that I really do live by our mission to make other people successful."
Although grateful for the opportunity to serve his company in new ways, Perez stepped down as president after a year and a half. "I realized during my time in both roles that my skill set is better fit for being a CEO," he says. "I gave up the title of president to my right-hand man, Phil Mancuso. It was a tough decision to make. However, I realized a long time ago that in leadership, sometimes you have to hang up a piece of your ego to really show people how much you care."
Perez says the leadership changes were both a learning and growing experience—not only for him but also for the company as a whole. "Since my business partner stepped down, we've worked to evolve our culture and grow the vision of the organization," he says. "We wanted to focus more on personal development from both an employee and customer perspective. It's been about growing our people and the experiences we provide to our customers: we want to be a wealth of knowledge for them as they work to build their financial health."
According to Perez, when he explains what EPM does, he says, "We're in the personal development business, but we just so happen to do it through mortgages."This emphasis on personal development comes from Perez's own experiences with the process. "We all make mistakes, and I've never been shy to admit that I've made a lot of them," he says. "But it's what I learned from them and the actions I subsequently took that matter. This type of authenticity is especially important as a business owner and a leader."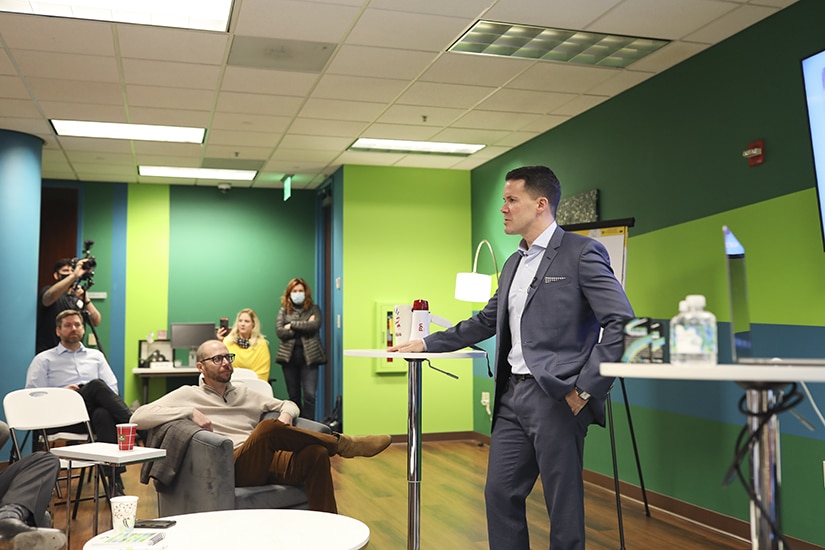 Keeping His Promise
In addition to leading EPM, Perez works to make an impact in his community. Through the Choose Kindness campaign, EPM makes annual or quarterly donations to a number of charities, including the American Red Cross, Leashes of Valor, MBA Open Doors Foundation, and St. Jude Children's Hospital. "We wanted to do something to make every loan matter," he says, referencing the company's #livesnotloans hashtag. "So we found organizations that align with our culture and mission and decided that we're going to continuously donate a certain amount of dollars per unit sold."
Perez also holds positions on multiple boards in an effort to make an impact on the broader mortgage industry. He's been a member of the Mortgage Bankers Association since October 2017, has served as the MORPAC (Mortgage Bankers Association Political Action Committee) chairman, and is currently a member of the board of directors. Here, some of his duties have included fundraising efforts and housing affordability initiatives.
Perez currently serves as the chairman of the national corporate board of governors for the National Association of Hispanic Real Estate Professionals, where he handles and maintains relationships in an effort to grow Hispanic homeownership.
As he looks to the future, Perez remains focused on keeping the promise he made to his father. "I just want to be someone that makes a difference in my community," he says.