Alejandro Huerta credits his career and life success to a willingness to learn and open-mindedness to others' ideas. It is those values that have made him such a strong leader—and propelled him to his current position as chief financial officer at Tucker Powersports.
Growing up in Tucson, Arizona, Huerta was something of a math whiz and was interested in business early on. He studied accounting and finance at Western New Mexico University and landed a job at then-defense contractor Raytheon, directly out of college.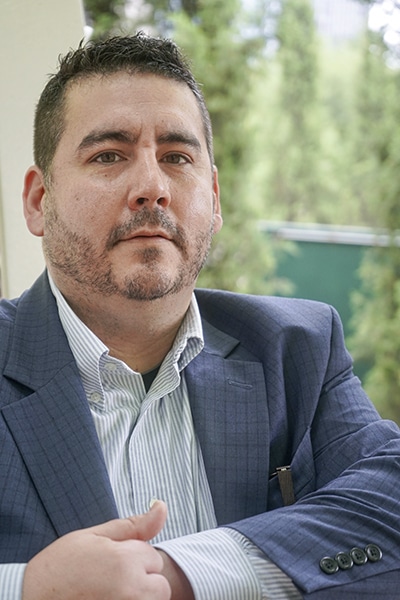 "That's where I first got my experience in finance: I learned how to do analytics and use systems," he recalls. "It was also in those first two years of working that I learned that if you want to make something of yourself, you have to set your own course and do your own thing."
Huerta's journey to make something of himself included a position as senior financial analyst at Jarden Corporation, a start-up based in Rye, New York. Huerta was impressed with the company's entrepreneurial spirit and the passion of the employees who were looking to change the world.
"Being an analyst, and to meet the CEO in my interview, that was crazy," he recounts. "That attitude and spirit has gotten me so far in my career—that willingness to do anything."
Huerta spent five years in the corporate office at Jarden before moving into the operating businesses: he dedicated himself to learning about every aspect of the company and raising his hand for any challenging project that came his way. "I spent time in China, and I spent time in South Africa. I really didn't have any business leading those projects because I'd never done them—I was a finance guy—but I told them I would figure it out and make sure the projects were successful, and they let me run with it," he says. "That ambition really lent itself to Jarden's culture."
Over the course of eleven years, Huerta rose to the position of operating CFO for Jarden Home Brands. In that role, he was responsible for the entire group—which was doing more than $500 million in revenue and had $100 million in earnings—and continued to focus on creating close partnerships with the operations department.
After leaving Jarden, Huerta spent two years as a consultant for a private equity group, which enabled him to fill some "cool" interim CFO roles at hotels, casino gaming businesses, and other businesses he never thought he would be able to work with.
In 2019, Tucker Powersports came calling. The Fort Worth, Texas-based distribution company was coming out of bankruptcy, and Huerta was hired to make it profitable. He did just that, turning things around quickly and creating value in a company that is now poised to double its profits in 2021 over a very strong 2020.
According to the CFO, his success was founded in reorganizing the business and setting up strategic initiatives and processes that made a difference for Tucker on a day-to-day basis.
"It took a lot of hard work, but through analytics, right-sizing the business, and having great business partners to see where the shortfalls were, we drove things forward," he explains. "We added solid but not overly complicated policies and procedures to put some guardrails up around the business, which was quite frankly a little bit like the Wild West. And we exponentially improved the profitability."
"That attitude and spirit has gotten me so far in my career—that willingness to do anything."
As CFO, Huerta oversees Tucker's finance, accounting and IT teams and works on cost reduction, cost efficiency, automation, and financial integration projects. But to his mind, one of his most significant responsibilities is to partner with the business and its leadership.
"The way I look at it is, the CFO is the number two to the CEO: we're in this together," he says. "We're business partners. We bounce ideas off each other, and we are the two people who are fully responsible for delivering the business results to the board of directors."
Huerta credits his team with being a major part of the company's turnaround and success.
"Being a good leader is about listening," he says. "I don't know everything and am still relatively young in my career, so I think the most important part is giving my team a voice and the opportunity to come to me with ideas and to let me know when they think things aren't working or are working well." Huerta tells his team members he is always there to offer help and direction, in terms of both their work at Tucker and their personal leadership development.
The CFO and his team are confident that they can rise to the next challenge: in 2021, Tucker is aiming to double its year-over-year numbers. This is an ambitious goal, Huerta notes, but feasible.
"We're riding the wave of a really good market right now; powersports is very successful. COVID has been good to us, given the need for people to be outdoors and people having discretionary income that they're not spending elsewhere," he explains. "It's really about stabilizing the business so we're in a place where we can win when the economy comes back. We're really setting ourselves up for success."
---
Barnes & Thornburg LLP: "Alejandro is a talented and collaborative colleague. He especially enjoys the challenge of finding creative solutions to the problems presented to him. We are proud to be part of the Tucker Powersports team and to work with Alejandro to address the legal needs of Tucker Powersports." —Steve Thornton, Partner