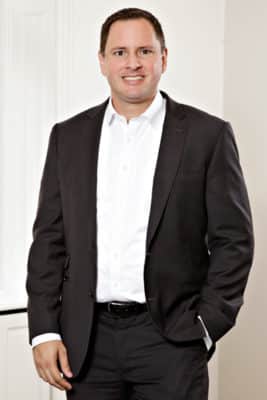 One of the most common pieces of business advice is that the best way to become number one in a market is to be first in that market. Take Millicom (also known as Tigo) for example: it's a telecommunications and media company operating in developing countries in Latin America and Africa. Millicom was the first mobile telecommunications carrier in many of the markets in which it operates, and it leveraged this leadership position to become the top data services provider in the majority of its market.
As executive vice president and general counsel for Millicom, Salvador Escalón says he is a business executive first and a legal expert second. Hispanic Executive sat down with Escalón to chat about Tigo's impact and the company's goals for the future.
Can you give us an overview of the services that Millicom brings to its customers?
Millicom brings what we call the 'digital lifestyle' to our customers. Our basic service involves connecting people to the Internet who previously did not have access so they can move from basic voice call and text message services to communications based on data—browsing the Web and accessing social media from anywhere.
How did Millicom become the top provider in most of the countries it services?
Millicom has had high success based largely on an entrepreneurial and innovative culture. In many of our countries, we were the first mobile operator, and this continues, as we're often the first to launch new products and technologies. When I first joined Millicom, I was impressed with what are called the company's 'golden rules,' which were established by its founder, Jan Stenbeck. The company emphasizes putting the customer at the center of all we do, and teamwork and innovation are what we call our DNA.
The other key is our highly committed and effective workforce. I've worked in several places before but have never experienced a group of people as passionate and dedicated as our employees. Besides the interesting nature of our industry and the company culture, the fact that we're really a key contributor to the overall development of developing countries makes it something people are very passionate about.
Can you tell me more about some of the challenges that come with implementing the shift from telecom to Internet and data?
Customers today are seeking more data, and they want to have access to the Internet and data the same way across different devices (computers, television, telephones, iPads, etc.). That change affects not only Millicom, but also mobile operators around the world. When I first joined Millicom, we had just recently acquired our first cable and fixed-line business in Central America and faced a huge learning curve as we learned a completely new business. We later acquired the largest cable business in Paraguay and merged our Colombian operations with local fixed-line and cable operator UNE in a $4 billion transaction. Both transactions have been very successful, and helped transform the company into more integrated data services provider. Today, we have teams that are very experienced in this business in all of our Latin American markets.
As far as the legal team, we support the company in a number of ways. In many cases, Millicom is the first operator launching certain types of services or transactions in a country, so our role is to anticipate and protect against risks without unnecessarily constraining the innovation that is a cornerstone of Millicom's success. Although we have a small corporate legal team, through its familiarity with the business and the markets in which we operate, the team is able to truly partner with the commercial business units on major company initiatives, from M&A [mergers and acquisitions] to financing to content deals. For example, Millicom has negotiated exclusive soccer broadcasting rights in some of its markets, which is a key driver for the success of our cable business. In light of the recent scandals and legal issues that have arisen in this sport in recent years, the legal team played an important role in ensuring we addressed potential risks and conducted this important business in a fully compliant manner.
I understand Millicom is bringing content such as Netflix, music streaming services, and sports broadcasting to its markets. Can you tell me a little more about those initiatives and what you hope to achieve with them?
Millicom's commercial team is constantly innovating and developing new products and services that we think are differentiators between our products and others. Because most of our customers are prepaid, they're able to switch between carriers at any time. So we really use these types of products to create value-added services that, along with our fast and reliable networks, will make our customers want to stay with us and continue moving toward the digital lifestyle that's at the center of our strategy.