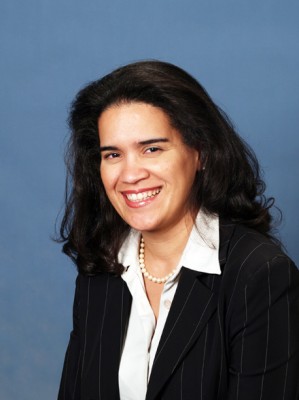 Ana Roca-Castro started LATISM [Latinos in Social Media] on a dare. Well, sort of. Prior to the formation of the nonprofit, billed as the largest organization of Hispanic professionals engaged in social media, Roca-Castro's company, Premier Social Media, was working on an app-development project for a bank. "We developed this app, in Spanish, and only 100 people downloaded and the bank panicked," she recalls. "They said, 'You're Latina, tell us what to do.'"
What Roca-Castro told them was to do the same as they had with the successful English version of the same app: contact the influential bloggers and get them to spread the word. The bank's response? There are no Latino bloggers. "That was like a provocation," says Roca-Castro. "I went on Twitter and said, 'Are there any blogeros and blogeras out there? We're looking for you for a project.' And everybody just started coming out of the blue. I realized there was a need to build a community, so I created a hashtag, Facebook page, and a LinkedIn group."
But, to be accurate, even without LATISM, Roca-Castro is one to watch. Besides launching her own company, Premier Social Media, the digitally savvy entrepreneur's résumé is filled with impressive accomplishments: she's overseen the implementation of the Oracle ERP System for the United Nations (while pregnant); developed a safe social networking site for diplomats and ambassadors; and created more than 50 Facebook/Myspace applications, 68 iPhone and Android apps, more than 100 widgets, and over a dozen Twitter applications.
Besides the UN, Roca-Castro's clients include Toshiba, Walmart, FedEx, The World Bank, and Nickelodeon. She's a bona fide social entrepreneur, and her activities have created more than 200 jobs in the social-media industry. Roca-Castro is also the mother of four, a topic she blogs about on her site, Kids Fun Plaza, (her profile there states she is a "proud Latina, mother, and wife").
Rule of
Engagement:
Listen to what the com-
munity is saying and pay
attention to the rise of
niche networks.
Creating a Community
But let's get back to LATISM. After that serendipitous start in 2009, Twitter parties followed, as did a series of conferences. Now, LATISM, on a typical day, receives over 2,000,000 Twitter impressions. Roca-Castro attributes its success to a desire among Latinos to be better represented in the new-media space. Since its inception in May 2009, the organization's cyber parties have developed into forums where more weighty issues are discussed: health, education, and current affairs.
The nonprofit also gives back, with more than 160 scholarships already granted to bloggers from New York, California, New Jersey, Florida, Chicago, and Texas. At press time, LATISM was also involved in a sustainable-development project where the organization was building a cyber room on the border of Haiti to enable artisans to sell their products online.
"People can see the benefits of LATISM," Roca-Castro says. "And that's important, as is listening to what the community is saying—what they are passionate about—so that you can translate that passion into action."
As a developer and community-management professional, Roca-Castro finds the chance to have a conversation with the online community an exciting prospect. Companies that are a little more reluctant can go the route of finding a brand evangelizer to do the marketing for them—just find them online. "Brands pay so much money for market research about their products, and now they can just open Twitter and find immediate feedback for free," she adds.
Roca-Castro also has a "particular passion for education and engagement" through transmedia, which she describes as "the bridge between new and traditional media." Transmedia is popular with Hollywood, where a website, Facebook page, and a video game are created to accompany a film release, creating multiple platforms where the audience can continue the experience.
Tips & Tricks
How to maximize social media for business 
• Listen to the conversation—I can't stress that enough: Listen first before you jump in and start preaching.
• Join the conversation: Don't be afraid to talk, think, and share.
• Be genuine: Be yourself; people will accept you.
"The future is transmedia," Roca-Castro says. "We've gone from one extreme to the other, from the traditionalists who just want paper, books, and Hollywood movies, and then you have those completely rejecting all of that. The middle point will be the winning strategy. I still want my magazine when I go on the plane—I don't want to be online 24/7. I also want to enjoy a good film. But then I want to take that experience a step further, and why not?"
In step with transmedia, Roca-Castro also predicts a rise of niche networks that will prove more popular than today's much larger, less discriminating social networks. "I want to be able to engage with others who have the same interests," she says. "I want to go to niche networks that, say, only deal with Latino moms who want to teach kids Spanish and English!"
Social media, Roca-Castro predicts, will be led by those that listen most closely to the conversation, and tailor their offerings accordingly.