The 2016 passage of Proposition 64, also known as the Adult Use of Marijuan Act, triggered a gold rush. Many who thought they might be able to capitalize on the legalization of marijuana in California rushed to get in on private equity and venture capital efforts. But the sad irony of a massive cash influx supporting the burgeoning cannabis industry while, that same year, more than six hundred thousand people across the nation were arrested for marijuana possession was not lost on Calibueno Founder Claudia Mercado, or Ciclo Cofounder Joseph Huayllasco.
"There is the real possibility of the same thing happening in this new industry that has happened so many times before," Huayllasco says. "We're talking about communities that have traditionally been disenfranchised, and this was another case of barriers to entry into a new market essentially locked out by Wall Street."
This time will be different if Mercado and Huayllasco have anything to say about it. Both entrepreneurs aim to create community-minded, transparent, and inclusive opportunities for growers, producers, and manufacturers in the cannabis space. In fact, Mercado's Oakland-based microbusiness Calibueno has refused to pursue short-term investments by parties that only seem interested in making a fast buck.
"We obviously want to make money, but we believe in sharing that with our communities," Mercado says. "Our focus is on providing cannabis at affordable price points while educating and inspiring our community. We want to make sure the relationships we develop are value-aligned for that purpose."
Meanwhile, Huayllasco has continued to cultivate relationships with growers, producers, and manufacturers using a best-in-class software that was built by Ciclo specifically for the cannabis sector. An independent cannabis technology start-up, Ciclo offers a compliance and enterprise resource planning platform for legal cannabis businesses of all sizes.
Sharing Is the Point
The intersection of Mercado and Huayllasco's work is one they both describe as serendipitous. After meeting through a mutual colleague, Mercado found herself impressed with Huayllasco's deep foray into global financial money management and success as a Latino in a primarily white environment.
"I think when I met Claudia, she was looking at software in the space for this new industry because being compliant was going to be such a big part of the cannabis market," Huayllasco remembers. "What I quickly found was that most of the technology was either very old or not really fit for cannabis."
Huayllasco realized he might have the answer in-house at Ciclo, which was founded in January 2019. "We have a platform called Chasqui that we had used for market trading and, more generally, processing data," he explains. But as it turned out, Chasqui could also be utilized to track and trace product from the source to the counter, creating an unprecedented amount of transparency for everyone involved in the cannabis journey to see exactly where and how their cannabis was winding up in dispensaries. Both Mercado and Huallasco realized they were sitting on proprietary technology that could be applied to the cannabis space and be a true differentiator for Calibueno.
"Anyone with any amount of business experience would tell you not to do what Claudia has done," Huayllasco says, laughing. "She immediately began sharing this technology with people in our community who are technically her competitors. But we want to help the community, and I'd like to think we're putting our money where our mouth is." Huallyasco says financial barriers to entry of industry tend to adversely affect minorities, and Chasqui is an affordable (and ideal) way to overcome that barrier.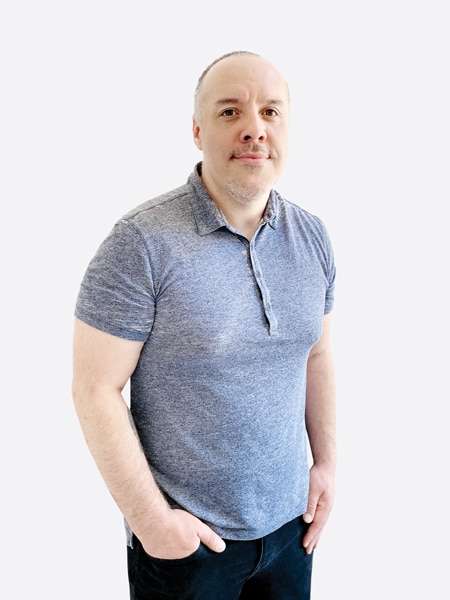 Mercado sees the bigger picture as well. "California is 39 percent Latino, so if we help the rest of the world see what a successful industry this can be with wider representation, we're not only doing right by the state, we're helping enrich our communities as well. The future is Latinx," she emphasizes.
The Prospect of Generational Wealth
The reason Mercado has been evangelizing Ciclo's Chasqui platform is the same reason Calibueno has been so reticent about getting involved with venture capital money—even though it would surely make the bootstrap operation easier to manage.
"That big money hasn't come yet, and most of our financing has been from family, friends, and angel investments," Mercado says. "It's because we know we can do this and do it right. We want to be able to help create generational wealth and health in Latino communities, and that is where our values lie."
For all practical purposes, this lack of venture capital has made every step of the journey more difficult, but both Mercado and Huayllasco have bigger hopes than instant wealth. "I have worked for large money managers, on trading floors and in portfolio managers and trade operations," Huayllasco says. "I know how money gets made and how it moves. So, what I want to do is bring our talents to underrepresented groups and give them a shot. It's still not an entirely fair shot, but it's a leg up that gives us hope for the future."
"I wanted to step into this industry to act as a role model for other Latinas and Latinos, and I'm sure Joseph did too," Mercado says. "We want to have a social impact and inspire the coming generations."
While things have changed for both Mercado and Huallyasco since coming together to get Ciclo and Calibueno on their feet, they've both moved in the right direction. "While we don't talk at two or three in the morning anymore, I think that's a positive sign," Mercado says with a laugh. "We both took on a job to help jump-start this machine to some extent. I hope the collaboration we're talking about here can be reproduced in other industries. That's how it should be."