It's obvious when talking to Carmen Carrera that since she first burst onto the scene as a contestant on season three of RuPaul's Drag Race—before she transitioned—she has been through a lot, both publicly and privately. Yet Carrera has managed to persevere, and now she is dedicated to serving as a role model and advocate for the younger generation of her transgender siblings.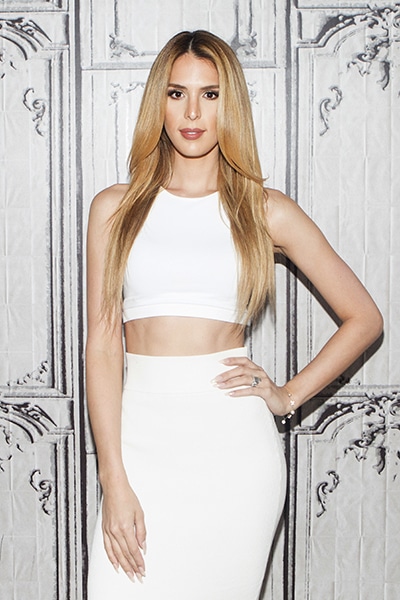 A mogul in the making, Carrera draws upon the hustler's mentality when pursuing her goals. She simply can't sit still, she admits, and while sheltering in place during the pandemic, the only way she could keep herself from going crazy was to get things done. In so doing, Carrera was able to reach out to other members of the LGBTQ+ community just as they were beginning to carve out their own media presence. She immediately recognized this as an opportunity.
"I wanted to create a talent agency through which I could help the new generation of trans talent, as well as other members of the LGBTQ+ community," she explains, "leveraging all of my experience in the process and helping them with their careers."
Carrera founded CC3 (Carmen Carrera Cares) Entertainment and brought on her previous business partners to help her run it. With twenty talented members of the LGBTQ+ community now on the agency's roster, including Olympic gymnast Danell Leyva, CC3 is on its way to attracting the attention of top brands. In fact, it already has.
Beauty giant Maybelline recently approached Carrera about the potential of hosting a virtual make-up tutorial and chat, but Carrera saw within it a larger opportunity: she reached out to up-and-coming YouTuber Samantha Lux, who is also part of the CC3 community, and brought her on board to help with the project. Sometimes, Carrera explains, a brand needs people from within the community to connect the dots as well as to help strategize and create compelling campaigns.
But to Carrera, CC3 is more than just a way to help the next generation of her community advance their careers—it's a way to protect them, too. Carrera knows firsthand what it is like to be disrespected both within and beyond the LGBTQ+ community. Over the past decade, as she has built out her brand as a model and actress, she has taken on the likes of RuPaul, Cake Boss's Buddy Valastro, and the CEO of Victoria's Secret—all while becoming one of the most recognizable transgender women on the planet.
While she drew criticism at times, what rarely gets mentioned is the fact Carrera has had strong and consistent values each step of the way, particularly her commitment to her trans community. Her mission is simple: to stand up for her people, no matter the cost.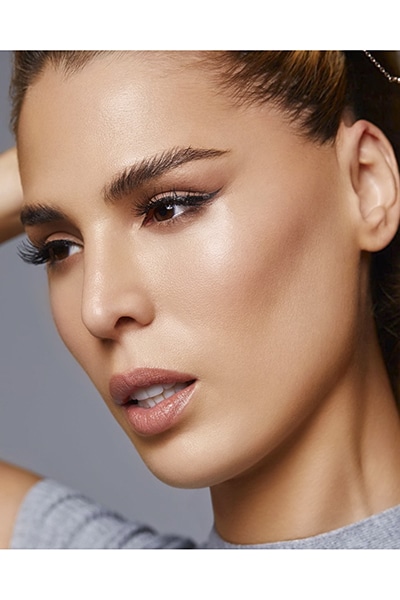 "I've been through a lot, a whole lot, behind closed doors," Carrera reflects. "I was outspoken and an activist, and back then this was a type of nuance that was unheard of—it was just where the media was at the time in regards to the trans community—and to be honest, I was more objectified than respected."
There's also the possibility that Carrera was scrutinized a little too much due to the simple fact that she broke down barriers in the trans Latina space. Other trans women of color such as Laverne Cox are pioneers in paving a way for the community in a media- and television-driven landscape, but the pace of that representation was initially slow going.
In the past decade, however, we have seen an influx of representation from the trans community into mainstream media, and the demand for respect and equal rights has ignited tremendously. Shows like FX's Pose and HBO Max's Veneno have entered the mainstream and earned critical acclaim while shining a light on the trans experience.
"We definitely are underrepresented, and underpaid, but the public interest is still the same," Carrera says of her community. "So why is it any different than any other human story? Our stories need to be included."
At thirty-five, Carrera is thriving. Unstoppable and fearless, the founder of CC3 Entertainment has also teamed up with her former housemate to create an authentic line of face masks, appropriately named Angel Face. The aim of this venture, Carrera says, is to empower, heal, and inspire positive change within the world—which is why each and every mask carries a name like "I Am a Hero," "I Am a Trailblazer," and "I Am an Ally."
Carrera wants to continue acting and hopes that one day her own story will be told in some medium, but no matter what happens, she wants to increase visibility for her community and continue to normalize representation for her trans brothers, sisters, and nonbinary siblings.
"I want to keep blazing my own trail and break through that notion that we are supposed to be an 'other,'" she emphasizes. "I want to help redefine who a trans person can be in this generation. Our platform needs to be elevated; I've always seen the beauty, and everyone else needs to see it as well."