Carla Piñeyro Sublett knows the value of transferable skills. She put herself through college by working in restaurants and bars, where she learned about cash flow, P&L statements, and customer service. In fact, one day while she was helping one customer in Spanish, another patron nearby made note of her skills. He told Sublett she should apply for a global team he happened to be leading at Dell. The company had just launched its Latin American division, he said, and Sublett seemed like an ideal fit for the role.
Sublett decided to take his advice. Over the next fifteen years, she was promoted seven times, building on her skill set and cultivating an expertise that eventually landed her a "dream role" at IBM, one of the most famous tech companies on the planet.
As she leans into her current responsibilities as senior vice president and chief marketing officer, Sublett remains keenly conscious of the significance of the role. "Having the opportunity to helm IBM's marketing organization is a winning lottery ticket for me," she says, "and I feel an enormous responsibility—a need—to pay it forward and give back."
Empathy from Adversity
Sublett's empathetic leadership style is rooted in her understanding of what it means to be an outsider. Born in Uruguay, Sublett and her family moved to Montreal and then Dallas when she was just five years old.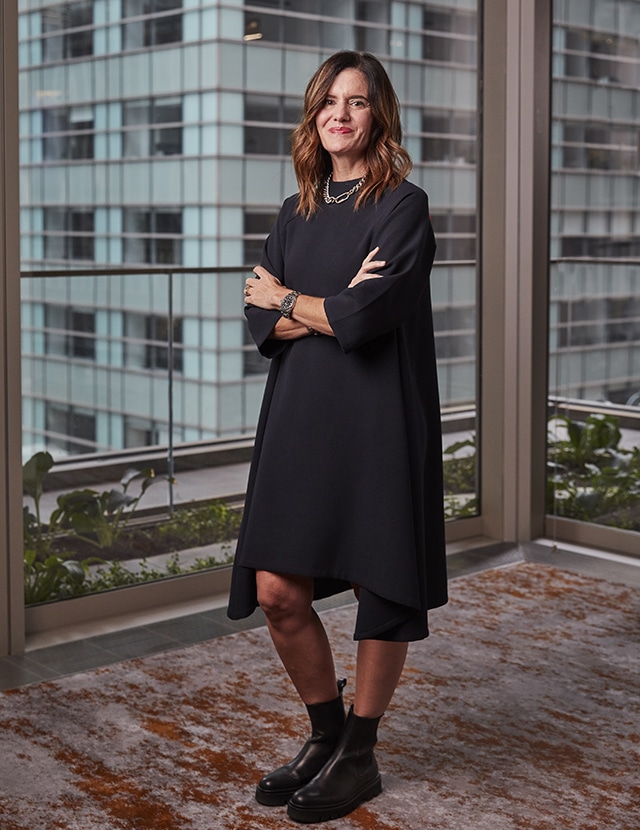 Unfortunately, Sublett did face some discrimination growing up. In Dallas, Sublett and her sister went swimming in a neighborhood pool. When one man heard Sublett and her sister speaking Spanish, he pulled his child out of the water. "It was as if the water was poisoned by us," the CMO remembers. "It's a story I still haven't told my parents about to this day."
With age and time, Sublett has realized that her "outsider" status is, in a way, a superpower. It has fostered in her a sense of empathy and connection in her—and driven her toward organizations where those qualities are truly valued.
"Part of what attracted me to IBM was that our heritage is centered on diversity, inclusion, and accepting people as they are," Sublett explains. "I feel the most comfortable I've felt in my whole career here."
Finding Ubuntu
Sublett has always been sure about the importance of diversity, inclusion, and empathy, but she hasn't always been equally certain about other aspects of her professional life. After seventeen years of dedicating the bulk of her energy to work, and after successfully helping Rackspace navigate a company sale in 2017, she found herself feeling adrift: she felt disconnected from her husband, her children, and her concept of who she was outside of her profession.
"I had worked every day since I was thirteen years old," Sublett says. "That was a large part of my identity, and I felt like I needed to reestablish a connection with others."
Sublett and her husband took their children out of school and spent a year traveling the world device-free. The CMO calls this period her "finding Ubuntu" year, referring to a Nguni Bantu term that roughly translates to "humanity towards others."
In finding Ubuntu, Sublett found herself. Between trips, she went on one hundred "professional dates" with investors, CEOs, CMOs, and "anybody that would take a meeting or a call." One of those meetings was with IBM CEO Arvind Krishna, who petitioned her to join the company.
Sublett returned to her life more aligned on who she is as a human being, with a deeper sense of connection. But it is also because of the lessons she learned during that year that she has been able to make such an impact and make such great strides at IBM in a relatively short period of time.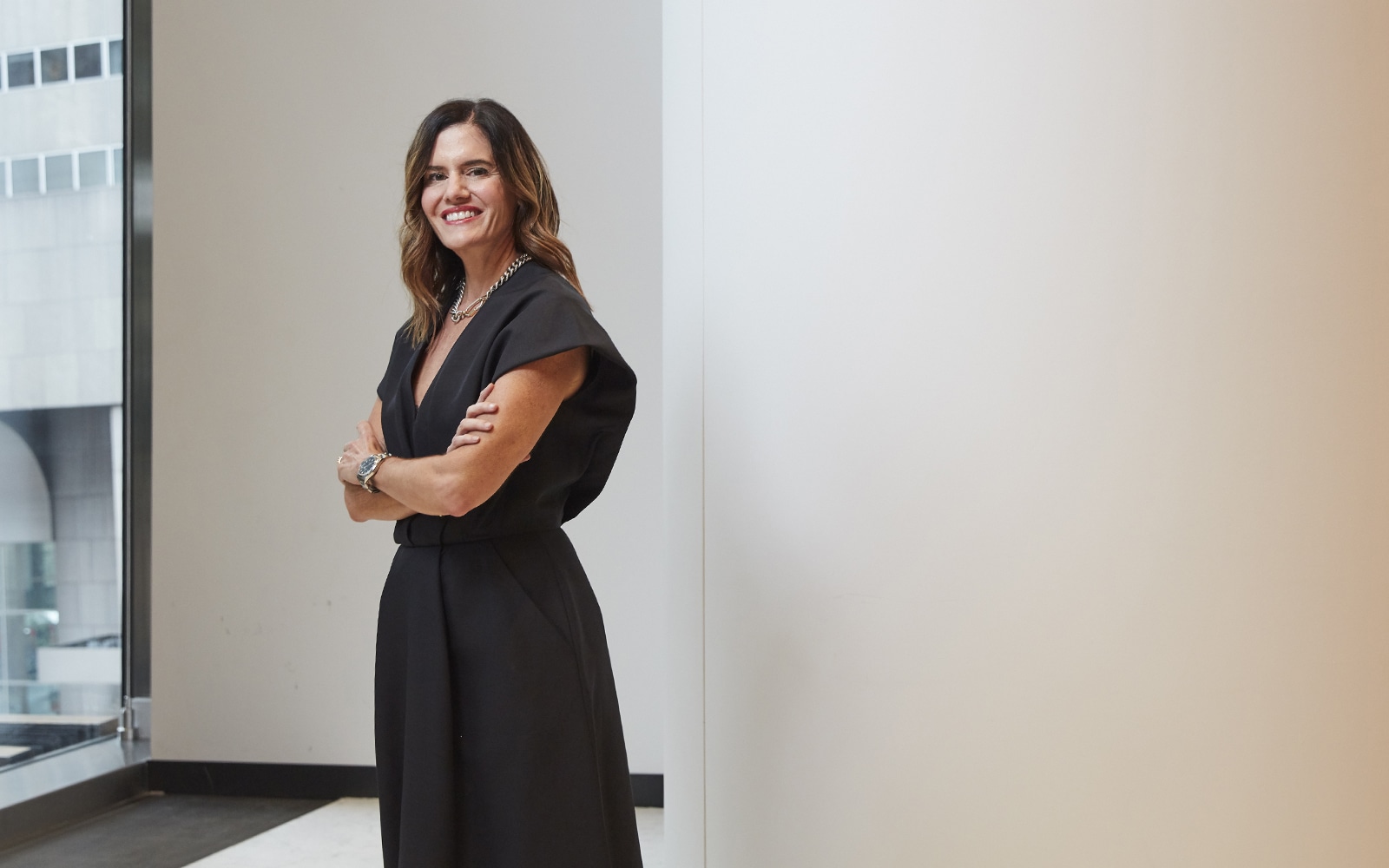 Reintroducing IBM
As Sublett sees it, her remit at IBM is to help the organization return to sustained growth while also working within the marketplace to provide a sense of clarity about the brand's identity as the company moves into the future.
"I've been given a tremendous amount of agency by my boss, my peers, and my team to drive significant change to help us align our marketing function, which was previously operating like forty different organizations in a company that operates as one around the globe," Sublett explains.
Sublett's approach to reestablishing IBM's presence in the market is grounded in the company's three areas of expertise: consulting, software, and infrastructure.
"Our strategy is going after the hybrid cloud and AI market; we believe that is what will help enable our clients to truly unleash the power of technology," she says. "My job is taking that message to the market in 2022 so that clients can understand what that means in terms of problems they're facing on a day-to-day basis."
But IBM isn't waiting until 2022 to make the value of this strategy apparent. The tech giant has been on the forefront of critical solutions this year, including infusing AI and natural language processing into the critical workflow of CVS Health's telephonic customer care system, leveraging IBM Watson Assistant on the IBM Public Cloud when CVS faced a ten-fold spike in call volume during the pandemic. This gave CVS Health the ability to quickly and accurately respond to a range of questions on COVID-19, Sublett explains, including questions about tests, vaccines, symptoms, proof of vaccination, cost, and more, freeing up human agents to handle the most complex requests.
All in all, it's an exciting time to be a leader at IBM, Sublett says. "We have so many compelling examples of what technology has done for our clients. This is the most innovative company I've ever worked for, and our progress continues to blow me away."
Editor's note: Since the time of press, Sublett has left her role at IBM.
---
The Responsibility of a Leader
To Carla Piñeyro Sublett, being a leader means helping to improve the lives of those around her. That philosophy is clear in both in her commitment to diversity, equity, and inclusion at IBM and in her nonprofit activities. Sublett currently acts as chair of the Texas Conference for Women, is the incoming chair for the Austin Community Foundation, and recently joined the board of the Aspen Institute.
"I feel enormous responsibility for the opportunities I've been given, both at IBM and just in my parents coming to this country," Sublett says. "My role now is to make an impact, not just in the community where I live but from a global perspective."