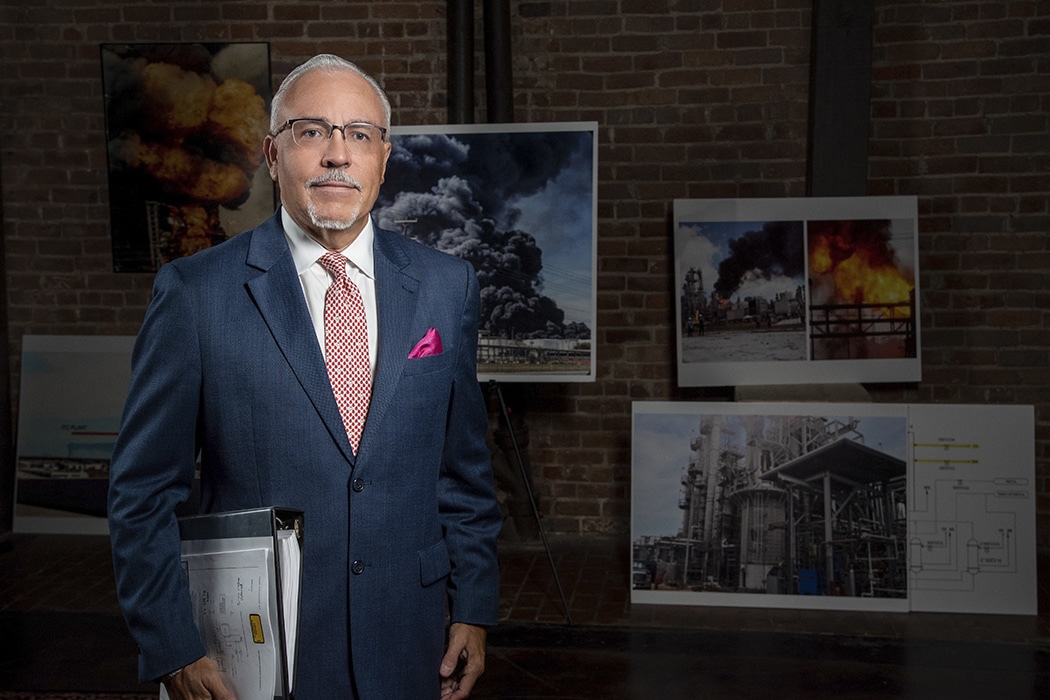 Benny Agosto's career just doesn't seem to slow down. Since the last time Hispanic Executive highlighted him as the first Latino ever hired (let alone the first Latino to become partner) at Texas-based firm Abraham, Watkins, Nichols, Agosto, Aziz & Stogner, Agosto has just kept racking up awards and accommodations.
In 2020, Agosto was named to the Top 100: Houston Super Lawyers list and the Texas Super Lawyers list (his sixteenth appearance on the list). Agosto has also been named to the Top Latino Lawyers list by Latino Leaders Magazine, who recognized him as one of the 25 Most Influential Hispanic Lawyers as well as one of the 101 Most Influential Leaders of the year.
From 2019 to 2020, Agosto served as president of the Houston Bar Association, setting records. Moreover, he helped establish the Ruby Kless Sondock Award for top female attorneys in Houston as well as the organization's first Diversity Summit and its first LGBTQ+ Committee. Agosto currently serves as the founder and president of the Mexican American Bar Association of Texas Foundation, a member of the State Bar of Texas Board of Directors, and the president of the Hope Disaster Recovery Board of Directors.
Committed to Giving Back
Every one of those awards, honors, and board appointments has been announced just since we last spoke with Agosto, who has also advised multiple presidential administrations on immigration reform throughout his career. Even with twenty-six years of undeniable legal success under his belt, Agosto keeps finding new arenas in which to demonstrate his passion for the legal profession.
"One of the things that I'm really focused on now is being a positive role model for other Latinos and minorities," Agosto says. "My wife and I are really focused on raising money, giving our time and resources to assist underprivileged folks, and raising scholarship money for people of color."
Agosto and his wife Nichole are giving back on a multitude of different fronts. There is the Nikki and Benny Agosto Jr. Houston Baptist University Scholarship, awarded to students who are also single mothers. Through their foundation, the Agostos raise money for law students attending three Houston-area law schools. Agosto also serves on the regional board for the United Negro College Fund. Both Agostos also work on behalf of Cy-Hope, a nonprofit working to impact at-risk schoolchildren in Cypress, Texas.
"Having the privilege to help other people is a wonderful thing," Agosto remarks. "The difference one person can make by giving a few dollars is so important, and we try to support these organizations in all the ways we can. We're thankful to God for the blessings we've been given in our life, and we think it's important to give back to our communities."
A Different Kind of Work/Life Balance
Agosto is also a dedicated mentor. One of his mentees—a Houston attorney and DACA recipient—has become "an amazing woman doing great things in the city of Houston," he says.
One of the most important parts of this kind of work, the partner explains, is honesty. "Unfortunately, there is still a double standard, and that means Latinos and other minorities have to work extra hard," he says. "When people talk about work/life balance, I tell our young lawyers that you really have to put your clients first. That balance may not be there as much as you'd like at first, but by being the best at what you do, you will have those opportunities to do what you want to do with your family, your children, and those organizations you care about."
Agosto quotes the oft-repeated, yet somehow overlooked numbers from the US Bureau of Labor Statistics that reveal the legal profession as one of, if not the single, least represented industry for minorities. "That is why it's so important to be the best lawyer in the room," he says. "That sounds hard, but remember: there's only one set of rules for each case. I don't care if the other lawyer went to Harvard. We're studying the same law and the same case. Being the best that you can be allows us to be strong advocates and smart lawyers."
The partner imparts a second piece of advice for young lawyers hoping to maximize their impact. "Be active in volunteering, be active on boards, and [look for] opportunities to widen your net," Agosto suggests. "You've got to serve first to become a leader. Hand out the water bottles or serve the coffee. I'm serious. That will lead you to management."
---
Hear more from Benny Agosto about his advice to young lawyers:
---
Though his charitable activities could occupy him in and of themselves for another few lifetimes, Agosto remains happily on the clock at Abraham Watkins. "When I started here, there were just eight lawyers. Now there are twenty-four. I want to help shape this firm for the new age of being a trial practitioner," he says.
The Texas firm, which is the longest-running plaintiff firm in the state, has now expanded to national litigation. "Because we have such a great training ground here, and we've been able to do such great work, there is opportunity for expansion. We just have to do it right," Agosto says. "This firm has been here for seventy years, and I want to make sure it's here for another seventy."
There is yet another job Agosto says he eventually looks forward to taking on full time. "I look forward to helping raise my grandkids at some point," he says, chuckling. "I think part of all of our jobs is to enjoy life as much as we can. I have a lot to look forward to."