Hispanic Executive's second Latino ERG Digital Summit of 2021, which took place on May 20, focused on how Latino employee resource groups (ERGs) and business resource groups (BRGs) can have a true impact on an organization rather than just be perceived as frivolous enterprises.
The event featured insight from Nike's Senior Manager of Global Marketing Science and Cochair of the Latino & Friends Network Lindsey Tsuya, as well as DRR Advisors President Dr. Robert Rodriguez. The keynote speaker was former Hispanic Executive Guest Editor Lili Gil Valletta, CEO and cofounder of CIEN+ CEO and cofounder of CulturIntel. The event was made possible by the following Hispanic Executive partner organizations: Bank of America, BNY Mellon, Capital One, Goldman Sachs, Liberty Mutual, Nike, and T-Mobile.
In an open and honest discussion with Rodriguez, Valletta spoke about how a gap in understanding the Latino consumer market prompted her to start her own organization, her time starting Johnson & Johnson's employee business resource group the Hispanic Organization for Leadership and Achievement (HOLA), and more.
Here are three key takeaways from Valletta's conversation with Rodriguez.
1. Early Entrepreneurship Beginnings
Prior to embracing the entrepreneur life, Valletta spent ten years as a global marketing corporate executive at Johnson & Johnson. There, she cofounded HOLA, the multinational's first Latino BRG, which she notes is "probably one of the most senior/experienced" BRGs of its kind in the industry.
A self-professed "nerdy marketer," she said she recalled seeing a huge opportunity as she reviewed Johnson & Johnson's numbers and found that "more than 50 percent of our cases, or patients to address, or customers were diverse and Hispanics were a big portion of that, but nobody was looking at the numbers that way.
"As the marketer who had the great privilege of having agencies pitch me, I realized I needed cultural intelligence to really hit the numbers and be inclusive in our business approach to go to market," she continued. "And when we did an RFP to try to find a partner, I didn't find the partner I wanted to hire."
---
---
That prompted her to create her own company that would provide companies with much-needed data analytics they could use to map out their futures and meet their goals.
"[I created] a firm and an agency that can give you data analytics and the numbers that go behind the case for action," Valletta said. "You can have a roadmap for business growth that then goes to market in a way that is relevant, that has the marketing, messaging, and partnerships that you need to be able to tap into those untapped markets."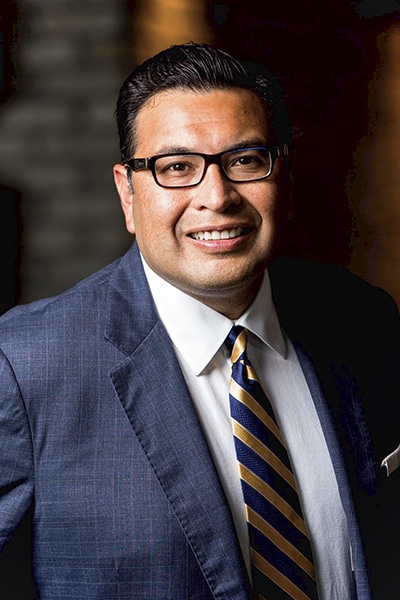 2. "Diversity is Overrated"
Make no mistake: Valletta is in favor of Latinos making strides in the workplace. The way she sees it is that diversity needs to be looked at through a different lens. She referred to a TED Talk she gave in which she stated that "diversity is overrated."
"It is often underestimated," Valletta told Rodriguez. "And it's often underestimated because we keep putting it into a bucket that feels altruistic. That is about our talent strategies—which are very important—and corporate social responsibility activities. But there is so much more that comes when you get that right that we miss out in its full power."
3. Perception Is Reality
It's important that companies know that Latino ERGs and BRGs are rightfully seen as delivering real value to their organizations. Valletta noted that she worked hard to ensure that no one at Johnson & Johnson viewed HOLA as a social group that simply existed to provide fun cultural activities for employees. She explicitly told fellow employees that she would not be spearheading "Cinco de Mayo cafeteria parties" and that HOLA would be a business effort.
A wrong perception will "detract and repel" corporate executives and others who may be great leaders and don't want to get involved with what seems like a social club, she explained.
"Because perception is reality," she said. "Let's keep it real. That's how it is in corporate life and the world in general, especially now with digital. If you are the leader of a BRG and all you're doing is coordinating Cinco de Mayo events, then that is going to pin down your ability to elevate, and deliver business impact."
Watch the keynote for yourself on our YouTube channel.
---
Related Links