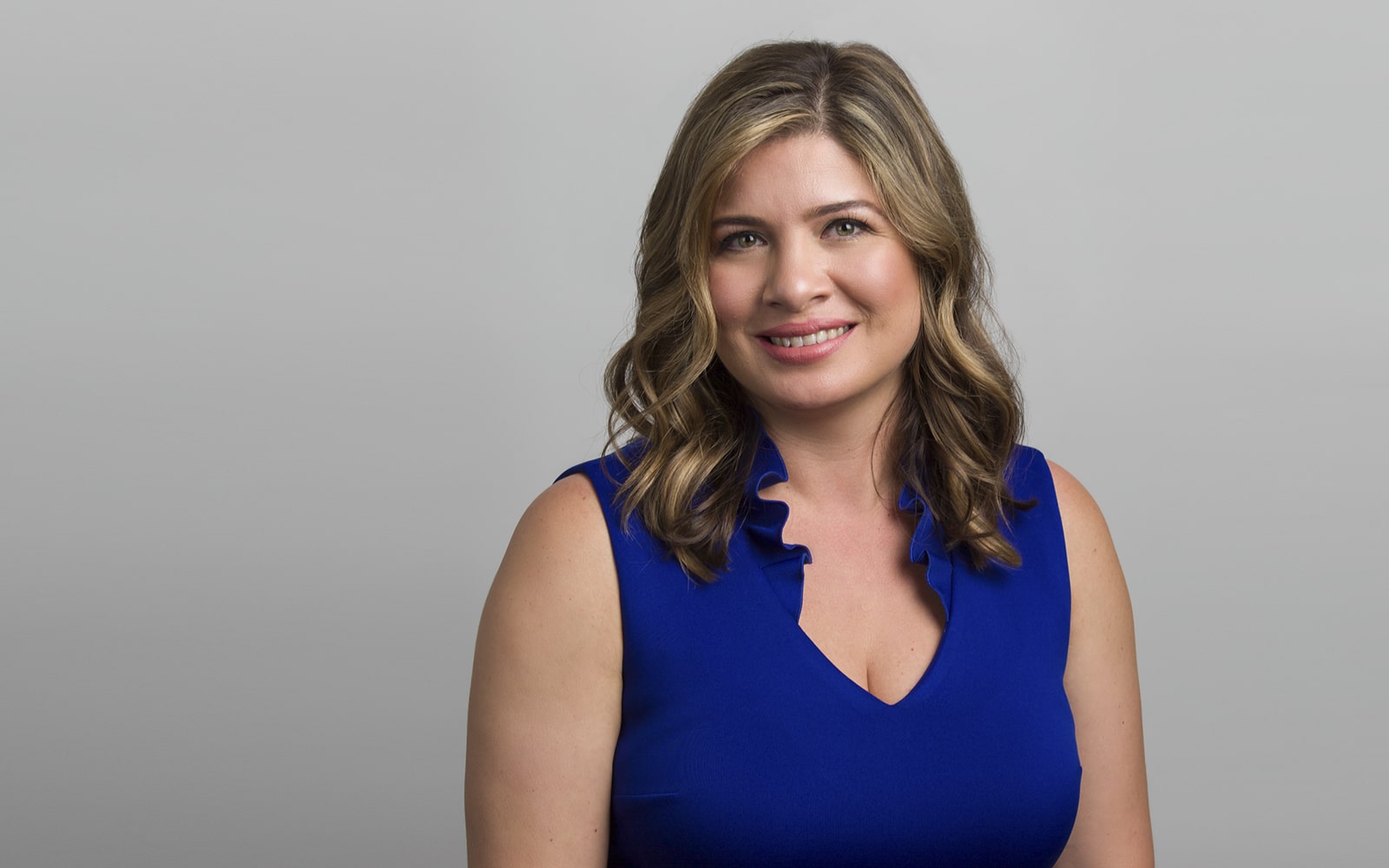 Andrea Becerra Prado's mother was the promotions director for two Spanish-format radio stations in the Bay Area and would often bring her daughter to on-site "remotes," promotional tie-ins with businesses or events that would broadcast live on-air. The young Prado would hand out promotional items, blow up balloons, and watch relatively unknown artists like Ricky Martin and Enrique Iglesias (who've since become a little more popular) perform.
"I really grew up in radio," Prado remembers. "I was eleven or twelve [when I got] my first exposure to the broadcast business."
Prado now serves as national operations director for Entravision Communications, owner of dozens of radio and television stations across the US and other media interests all over the globe. She's been part of the organization for over twenty years, initially hired on as an admin answering phones and receiving promoters around the office. The business may be in her blood, but Prado has succeeded at Entravision by learning every part of the business and by managing to thrive in an industry that can be as tough as they come.
"Working in radio means you're going to deal with a lot of highs and a lot of lows."

Andrea Becerra Prado
Name a job in radio and Prado has done it. She's helped the company expand its format and markets. She has nurtured and cultivated on-air talent like Erazno y la Chokolata, Las Super 20 Countdown Show, El Show de Piolin, and Carla Soto (aka "La Plebe"). Prado has overseen the company's NFL Sunday Night Football broadcasts and helped refresh and redefine struggling local markets into top performers.
And, maybe most importantly, Prado organized the first annual radiothon with the Children's Miracle Network, now known as "Un Millón Para Los Niños" (One Million for the Children), which has gone on to become the most successful Spanish-language radiothon in US history with over $26 million raised for children's hospitals across the United States.
"The radiothon is particularly important to our community because it's so important for our audience to understand that Children's Miracle Network doesn't turn anyone away based on their inability to pay or their immigration status," Prado explains. "People in the Hispanic community can be afraid to seek help for their children because of these issues, and this is an organization in our communities that is working to help everyone they can, regardless of their citizenship."
As Entravision has expanded its reach beyond Spanish-language programming, Prado's personal touch has also helped struggling stations reach a new level of potential. Take McAllen, Texas-market classic rock station KFRQ, or adult contemporary station KVLY. Those stations had been struggling for years, and Prado was asked to revitalize their brands—during the pandemic, no less.
"It was a matter of tightening up the playlists, reimagining the station brand, and working with our on-air talent," Prado says of the effort. "We've taken those stations to the top five in the market, the number one in the female demographic for adult contemporary, and the number one in the classic rock demo. I'm really excited about what this expanded opportunity has allowed me to take on."
Prado's all-encompassing role has meant she has had to ask lots of questions and put herself on the line. It's something she stresses is imperative for younger female professionals to be willing to do. "You can't let the fear of failure or taking a risk stop you from asking questions," Prado advises. "Don't worry about being wrong. Ask the questions, talk with people, and do your research."
The national director also says that adversity will always be a part of the journey. Prado moved frequently growing up, and her parents split up when she was just a child. But as she looks back, she says she now understands that it's how a person deals with difficulty that ultimately defines them.
"Working in radio means you're going to deal with a lot of highs and a lot of lows," Prado explains. "Whether it's making it through difficult economic periods or the cutbacks we've had to make because of COVID, it can be incredibly hard to deal with losing people that have meant so much to your organization. But you also learn how to deal with those challenging times and help those people land on their feet."
As Entravision continues to evolve, Prado's helping her team lead the way. The company has acquired new digital extensions outside of the US, like the recent deal with Cisneros Interactive in Latin America and South African-headquartered 365 Digital.
"I get to be part of that growth, which is incredibly exciting," Prado says. "There are the little things, too. Yesterday we had a TikTok training for all of our talent, as we're helping them to understand they're not just DJs anymore—they're influencers."
There's no consideration too small for Prado. That's what is most evident about an executive who has literally grown up in the business. It doesn't matter if it's the latest online trend or the more overarching nuts and bolts of the broadcast industry. Prado's already doing the research and planning the next move.