Ferox Strategies
Aptly named, Ferox Strategies is a ferocious, fierce, and aggressive advisory and government-relations firm that works on strategic campaigns and brand management.
Led by the equally fierce Latina Cristina Antelo, the firm is a 2018 top lobbying start-up that recently welcomed a second Latino principal, Mark Williams, building an even stronger bipartisan firm with reach across both sides of the aisle. Through the firm and her work with the Congressional Hispanic Caucus Institute, Antelo is activating her passion for increasing Latino representation at the highest levels of the federal government.
Jordan Women
The iconic Nike Jordan brand, known mostly for menswear, has expanded to include a women's brand as well. That effort was led by Andrea Perez, a former athlete from Guadalajara, Mexico, who joined Nike to pursue her passion of elevating women's sports.
Perez built Jordan Women from the ground up, and says, "Every time I can contribute to building a better future for our communities, especially women's sports, I feel lucky."
REACH
A new technology that elevates a story into an immersive experience, REACH is a passion project of Emblematic Group, led by CEO and virtual reality (VR) aficionado Nonny de la Peña.
"The world is simply not flat," de la Peña says. "The world has dimensions. And yet, what we experience in our media has always been without dimension."
De la Peña is giving VR storytelling power to anyone with Internet access via the URL reach.love. She explains, "The kinds of stories that are going to be told are much more diverse. Anybody can step up and start working in the medium."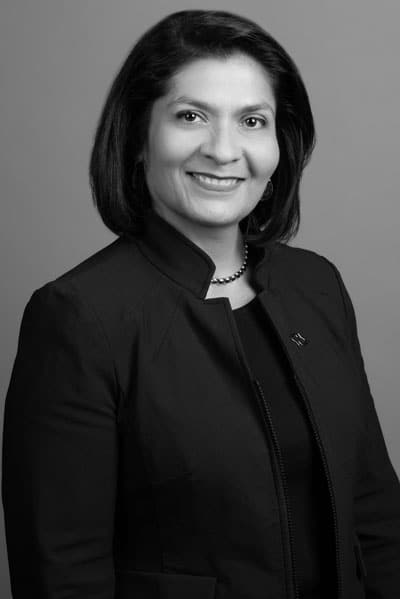 US POINTER Study
The US Study to Protect Brain Health Through Lifestyle Intervention to Reduce Risk, abbreviated US POINTER, is a two-year clinical trial led by Dr. Maria Carrillo, chief science officer of the Alzheimer's Association.
The trial is particularly focused on studying diverse populations in multiple locations around the country. "Almost two-thirds of Americans with Alzheimer's are women. Hispanics are about one-and-a-half times as likely to develop Alzheimer's and other dementias than older whites," Carrillo says. "We need to study more diverse populations to see how the disease affects various people. Right now, most of the available research is on study participants who are white and have northern European ancestry."
Visible Connect
A nine-month accelerator program for nonprofits using mobile technology to make a difference, Visible Connect is another arm of the start-up Visible, which was founded by CEO Miguel Quiroga in 2018 as the first all-digital wireless carrier in the US. In fact, Visible Connect kicked off before Visible itself launched a product or service.
"We're a new company aiming to completely overhaul a sleepy but giant industry," Quiroga says. "In thinking about a key part of our identity and foundation—our approach to social good and impact—and in following learnings from comprehensive research, it only made sense for us to align ourselves with other new organizations and founders who are also making a true difference in their fields."
In Visible Connect's first year, more than four million lives were impacted by the nonprofits in the program.