There is no question that as Latinxs we must work so much harder to succeed in a field as competitive as the legal field. Yet the effort is even greater when those lawyers also have a disability, whether visible or invisible.
The American with Disabilities Act offers comprehensive protections for the basic civil rights of those with disabilities—outlawing discrimination in schools, employment, transportation. But in practice, obtaining relief for those with invisible disabilities is more difficult than those with visible disabilities.
Invisible disabilities are "any physical, mental or neurological condition that is not visible from the outside, yet can limit or challenge a person's movements, senses, or activities." This includes ADHD, dyslexia, epilepsy, brain injuries, depression, anxiety, bipolar disorders, autism, and PTSD. And, in most cases, any lawyers with an invisible disability such as these would need to disclose this and request reasonable accommodations from employers in order to receive the support they need and deserve to succeed.
Unfortunately, the frequency of disclosure mirrors an employer's company culture and whether accommodations were available. In the Center for Talent Innovation's "Disabilities and Inclusion" study, only 21 percent of employees with disabilities disclosed their disability when accommodations were not offered, whereas 31 percent did so when employers offered reasonable accommodations.
Lawyers Have No Incentive to Disclose
In a 2023 NALP report, only 1.08 percent of law firm partners said they disclosed having a disability, while 1.63 percent of associates reported doing so. In the case of in-house counsel and other nontraditional staff attorneys, the percentage informing their disability was 1.79 percent.
A reason for the lack of disability reporting might be because of the legal profession's common perception that vulnerability is not a virtue among lawyers.
Plus, more than any other group, legal practitioners understand the stigma attached to disclosing an invisible disability that might make others perceive them as less competent or unreliable.
So, what can be done to change this reality in the legal profession? Too much to cover in a single article but, for today, we propose three starting points:
1. Promote the inclusion of neurodiverse students and faculty in American law schools
The fierce competition stirred up among lawyers begins in their first year of law school when they are encouraged to compete with one another for the highest rankings and prestigious teaching and internship opportunities. This culture of competition promotes self-centeredness and fear of authenticity, while setting the foundations for hypercompetitive workplaces.
The ranking system, and the imputed idea that you need to be top of your class to get a good job after graduation, exacerbates existing fears of revealing invisible disabilities and asking for accommodations both in law school and in the workspace. Thus, by rethinking the evaluation system, universities could help modifying the problem from its inception.
2. Make disability a core part of your DEI strategy
Quieter environments, deadline reminders, more breaks spread out throughout the day, alternative means of communication, greater access to administrative support, and assistive technologies can make all the difference for attorneys with invisible disabilities during the interview process and throughout their practice.
The post-pandemic workplace provides accommodations like remote work and flexible schedules more than ever before. That is why there is no reason these considerations and accommodations shouldn't be part of the overall DEI strategy for any company.
Other employee accommodations include:
Making digital content, remote meetings, and company materials accessible
Creating accommodations training and consultation opportunities for employees and leaders to improve their approach to DEI
Creating disability-focused affinity groups
Establishing sound and clear expectations for the terms of each role and providing support for the success of all employees
Conducting destigmatization efforts by promoting psychological safety, job satisfaction, and DEI innovation initiatives
3. Play to neurodivergent professionals' strengths
Shifting the focus to an attorney's strengths, rather than their disability status, is a crucial component to creating a more supportive and successful legal profession. The fictional legal characters that we have been trying to imitate (the aggressive litigator, the unshakable judge, etc.) are not the only way one can be an excellent legal professional.
There is no such thing as one "perfect lawyer" and the ability to embrace diversity is a key value inherent of the practice of law, even if it isn't always acted upon.
We believe there will be a breaking point in the next few years between obsolete organizations that cannot adapt to a changing world and the inclusive legal businesses that leverage disability and other types of diversity features as their strength.
---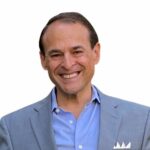 Salomon Chiquiar-Rabinovich practices business immigration law in Boston and provides organizations with advice and training on DEI. He is the chair of the Hispanic National Bar Association (HNBA) Special Committee for Attorneys with Disabilities and their Allies, founder and cochair of the Boston Bar Association (BBA) Attorneys with Disabilities Committee, and a board member for the BBA DEI Section. He has served as president of the Massachusetts Association of Hispanic Attorneys as well as regional president of the Hispanic National Bar Association. Chiquiar-Rabinovich holds a BSFS, MSFS, and JD from Georgetown University. He is completing an MSLA, with a specialization in DEI, at Boston College.
Carolina Paz Botero is a licensed attorney in Colombia and a recent LLM graduate from Suffolk University, currently seeking admission to the Massachusetts Bar. Carolina has more than four years of experience as an in-house counsel in Colombia and six months of work for legal aid firms in the US. She is an active member of the HNBA, where she is collaborating with the Special Committee for Foreign-Trained Attorneys and with Salomon as the chair of the Special Committee for Attorneys with Disabilities.