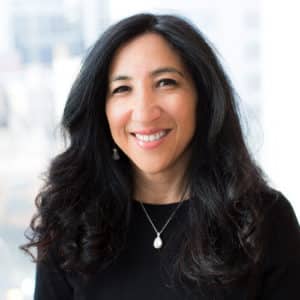 If anyone was destined to become a financial executive, it was Elena Gomez. Her mother was a bookkeeper, and her maternal grandfather, an accountant, taught her how to count money when she was four years old. He told her she should become an accountant so she would always have a job.
Gomez eventually graduated from the University of California-Berkeley with a business degree with an emphasis in accounting. Fast forward to present day, Gomez's title is chief financial officer at Silicon Valley software company Zendesk, which specializes in customer service.
Her path along the way took her to Charles Schwab and VISA, where she had her first exposure to global business challenges. It was during her time at Salesforce that she gained her broadest range of responsibilities and expertise: from traditional activities such as forecasting revenue and managing budgets, to more proactive business functions, such as advising on how to staff foreign sales efforts and developing appropriate pricing structures.
One of the lessons she learned along the way was never to be defined by her job description. In one instance before coming to Salesforce, that meant drawing attention to certain basic strategies and principles that were missing from the company's aggressive growth initiative. Although it was not technically part of her responsibilities or departmental jurisdiction, she took the lead in addressing the problem.
"I don't shy away from stepping up," Gomez says. "Traditionally, the CFO's office was the last stop after decisions had already been made. Modern-day CFOs are successful when they are an integral part of the management team. I engage early to gain context on all strategic decisions, well before a 'done deal' shows up on my desk."
While at Salesforce, Gomez helped transform the entire finance department to be more proactive in its business relationships.
"When I met the head of sales, he didn't know who was on our team or exactly what we did for his organization," she remembers. "We had to rebuild finance's relationships to become an integral part of strategic decision-making. We rebuilt the brand and shifted to trusted advisors."
After nearly six years with the company, one of her mentors, a senior executive, suggested that she could either come work for him or consider taking a CFO position somewhere else. About one year later, Zendesk called.
Since assuming her role as CFO, Gomez has the task of guiding Zendesk to $1 billion in revenue by 2020. She is steadily working toward that
objective by ensuring that finance is firmly integrated into all aspects of the company's business.
"Understanding the context of every aspect of our business is crucial since it influences every decision we make," she explains. "We're not just closing the books every month and keeping score. We're advising on everything from go-to-market choices, to customer experience, and countless other details on activities in more than 150 countries."
Gomez emphasizes the importance of seeing the world through the customer lens and focusing on smart and balanced growth. That includes continuing to maintain and invest in Zendesk's mid-market customer base while expanding its reach with other larger companies. It also means evaluating all investments with the customer in mind.
"Companies often just focus on growth or expansion at all cost," Gomez says. "But it's critical to make thoughtful choices that improve how our customers engage with their customers. Those customers become loyal to Zendesk and benefit from our approach. It's also important to not gain ground in one area at the expense of another."
"Traditionally, the CFO's office was the last stop after decisions had already been made. Modern-day CFOs are successful when they are an integral part of the management team. I engage early to gain context on all strategic decisions, well before a 'done deal' shows up on my desk."
Elena Gomez
Gomez prefers not to dwell on the fact that the finance world is predominantly male—or that she is the first female CFO at Zendesk. However, it is worth noting that she's often in the company of all men. She shrugs that off. She doesn't change her approach but acknowledges that even in modern times, some biases exist.
To help ensure gender and diversity are viewed differently at her company, Gomez is a sponsor for Women at Zendesk and works closely with the director of diversity and inclusion. She also hosts and moderates Fireside Chats, which are panels of female executives from other organizations.
For two hours each Wednesday, she also shares her time with twelve-year-old Giselle from nonprofit Spark, which provides one-on-one mentoring to middle school students from underserved communities. Gomez is one of Spark's board members as well.
Giselle and Gomez both come from low-income Salvadorian/Mexican families, and share other common experiences. Gomez recalls translating for her grandmother and Giselle does the same for her parents. "I can offer this young student an exposure to the corporate world that I never had," Gomez says.
In terms of mentoring others early in their career, Gomez feels an incredible responsibility. "It's not lost on me that I'm in a position to be a role model for many young women early in their career," she says. "I embrace this responsibility that I hadn't contemplated in my first role as a CFO. I'm able to mentor Zendesk employees and employees from a past life on strategies to advance their careers. Not something I would have ever imagined first starting out in my career."
Make Finance a Relevant Business Partner
As a financial professional, Elena Gomez strives to integrate her department into all aspects of the business. In order to do so effectively, Gomez recommends:
Play offense
Keep other departments abreast of what you're working on. Don't be in the background.
Develop a point of view
Your opinion and perspective matter to all areas of the business. Make them known.
Don't be afraid to ask
Ask what is not being asked. The most important items are often overlooked.