In times of crisis such as the global COVID-19 pandemic, close alignment among top decision-makers and clear communication with employees are essential for an organization to succeed. That's doubly true for financial services firm State Street, which provides critical services to the financial services industry.
Yvonne Garcia, the chief of staff to State Street's Chairman and CEO Ron O'Hanley, is the point person for engaging senior leaders based on the company's most strategic priorities. She ensures that key messages, including the CEO's, are clearly and concisely cascaded through the organization. And her personal and professional skills and competencies have never been tested quite the way they've been during the coronavirus crisis.
Before joining State Street, Garcia served in a variety of marketing leadership roles, including a stint in China with Bank of America, while also leading the Association of Latino Professionals for America (ALPFA) as national chairwoman. The COVID-19 crisis struck a little more than a year into Garcia's tenure as State Street's first chief of staff to the CEO. One of her top duties in this role is to "act as a point of triage" for the CEO and other C-suite leaders to maximize productivity and impact across the enterprise.
When the crisis hit, one of State Street's first priorities was to develop policies and procedures to shift operations in a way that would allow most of the company to work from home. "As a global company, we are accustomed to virtual connections, but have never experienced a 90 percent remote workforce," Garcia says. "As such, it became my priority to find ways to keep employees informed and engaged while enabling their ability to be productive and remain safe."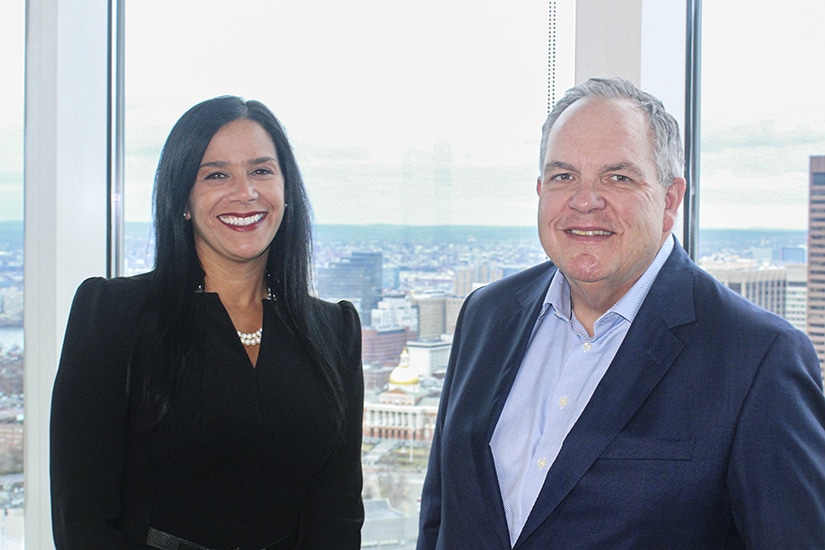 As the pandemic spread, some countries experienced the worst of the crisis while other areas were initially unaffected. As China headed back to work, the US started its lockdown. Italy and the tristate area saw a peak in their death tolls. And as State Street is a global company operating in twenty-six countries, each of its locations called for a unique approach. Garcia, who heads internal communications in addition to her chief of staff duties, drove a strategy for communications that ensured messages were segmented, relevant, empathetic, and, most of all, intentional.
But empathy isn't the only hallmark of the firm's response. In such times, Garcia points out, communication is one of the most critical priorities of any organization. Collaborating with human resources, real estate, marketing, operations, and global security, Garcia and her internal communications team uses every tool available—email, videoconferencing via multiple platforms, web-based documents, and video tutorials—to disseminate information. "In a time like this, I would rather run the risk of overcommunicating than not communicate enough," Garcia emphasizes.
To succeed as chief of staff to State Street Chairman and CEO Ron O'Hanley, Garcia must thoroughly understand the goals and strategic direction he has set. "I study every word he says, and every idea," Garcia says. She is part of all leadership team meetings and pores over O'Hanley's speeches and other forms of public communication to glean insights into his mind-set. "He gives me access to forums and meetings that help me understand the business enterprise wide. Observing a global CEO lead during a crisis such as this has further prepared me to achieve my goal of becoming a CEO in my own right," Garcia says.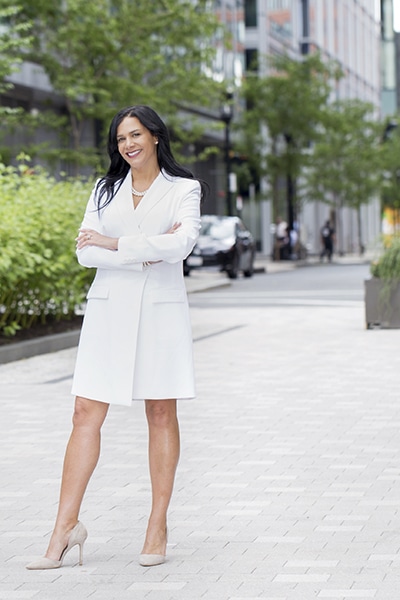 One message from the top is to remain focused on long-term strategic goals amid the uncertainties brought on by the pandemic. "A large part of the time is being spent on how to run the company during the COVID-19 crisis, but he [O'Hanley] still maintains focus on delivering exceptional client service, including brainstorming on how we can help support clients' operating models to help them better weather the current crisis," Garcia observes.
According to Garcia, one of the firm's most important goals is its aim to represent, embrace, and celebrate employees of all backgrounds. Garcia herself is a constant champion of diversity in the corporate environment and strives to ensure that messages from O'Hanley are culturally relevant to employees at all State Street outposts. She also speaks regularly at many community and industry forums, calling for and celebrating diversity in the workplace.
Renowned for her efforts to boost Hispanic representation in the corporate world, Garcia is now looking to branch out to more broad-ranging business leadership groups, allowing her to provide other members of the Hispanic community with access to opportunities throughout the business community where they may otherwise be underrepresented. For example, she chairs the Greater Boston Chamber of Commerce Women's Network, which provides her with access to some of Boston's top corporate leaders. In this role, she has also implemented diversity metrics for the first time in the Chamber's history.
However, the highlight of her volunteer work is cofounding Milagros para Niños, an initiative at Children's Hospital in Boston dedicated to serving the Latino community and helping children of modest means gain access to life-saving medical care.
Milagros para Niños has raised more than $10 million since its founding. "It is one of my proudest initiatives," Garcia says. "Knowing that our efforts can have such a direct impact on the health and wellness of the children in our community is priceless. When thinking about what really matters, the miracles performed by Milagros para Niños—and first responders everywhere—exemplify true leadership in action."
---
Spectrum congratulates Yvonne Garcia for her accomplishments in advancing diversity and inclusion. Yvonne's participation in our External Diversity and Inclusion Council helps Spectrum, a leading broadband connectivity company, make a meaningful difference for our customers, company and communities. Thank you, Yvonne!