Alfredo Flores Sr. never played an instrument, but he sold a small fortune's worth, building the largest music store in San Antonio. Upon retiring some 40 years ago, he handed the reins to his son, Alfredo Flores Jr., who expanded Alamo Music Center into a mini-mecca for local music lovers. "Our mission is to have people enjoy life more through music," Flores Jr., CEO, says.
Alamo Music hosts an array of events for all ages: professional recitals, workshops, children's "rock camps," and even ukulele and harmonica clubs, among others. Some 500 students attend private music classes there each month. "Lessons are a fundamental part of our business," Flores Jr. says. "If you sell a product to someone and that's all, you're a furniture store. But if you sell a product and make sure they learn to play, you have changed their life."
Flores Sr. was an instinctively good salesman. He emigrated from Mexico in 1916 at 10 years old. As a teenager, he got a job repairing pianos. Before long, he realized it was more profitable to sell them¸ so he opened shop. "He called it Fresh Air Piano Company, because he didn't have a storefront, just a truck," Flores Jr. recalls. "Later it was Alamo Piano Exchange, because he would take a pig, a horse, a gun, anything as payment."
Growing up, Flores Jr. watched his father cultivate the store. Although a well-versed trumpet player (and jack-of-all brass), Flores Jr. never imagined taking over. Instead, he earned an economics degree from the University of Texas, then an MBA from the University of Berkeley in California. Back in San Antonio, uncertain about his career path, he enrolled in law school. That's when his father attempted to recruit him into the family business. Flores Jr. accepted on one condition: to be allowed to branch out beyond pianos, bringing in the brass instruments of jazz and the guitars of rock and roll. One year later, in 1966, they moved and rebranded as Alamo Music Center.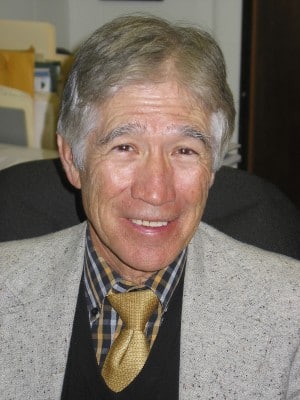 Flores Jr. helped his father put Alamo on the map as "complete music store." They won over the professional community. "We would reach out to music teachers, because they were the key to reaching the students," Flores says. "We tried to find out what they wanted and follow their philosophy." Today, Alamo Music's anchor store spans 30,000 square feet, an entire block in downtown San Antonio. Flores's wife, Hortencia, runs a second 10,000 square-foot location, in the northside area. Flores lauds his spouse as Alamo Music's top salesperson ever and his "finest achievement in life." Now, as a store manager, she trains sales staff "to be your own music store within our store, and to have a good time."
Flores Jr.'s sister Diana Boffa runs payroll; his daughter, Adriana Flores, manages the office; and his grandson, Zachary Marr, a recent Princeton grad, is general manager. Marr has taken Alamo Music into the 21st century. He revamped the accounting system, installed a point-of-sale program, led a website redesign, and formed a marketing strategy that has added "clicks" to Alamo's brick-and-mortar operation. "More than half of our salespeople were stuck in the old paradigm of just phone calls and sending notes," Flores Jr. says, crediting Marr for the new approach. "Now they are all sending e-mails and some are doing YouTube videos to present an instrument to you right online."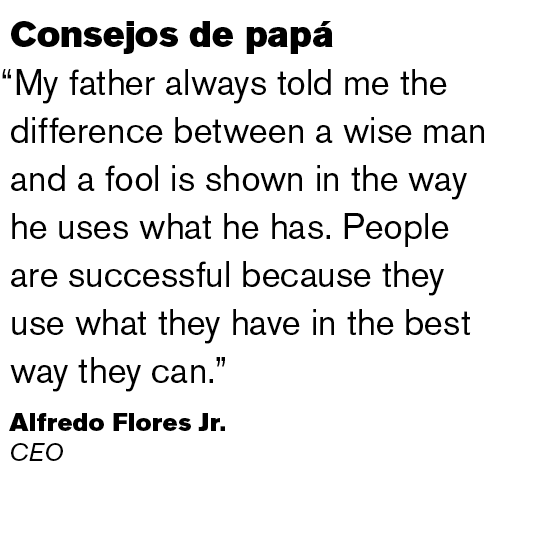 Over the years, Flores Jr. has played out his musical dreams by giving back to the community. Most notably, he serves as a board member for the National Association of Music Merchants, developing curriculums for music dealers. He offers store resources for a variety of local causes, such as Soldiers Angels, teaching wounded soldiers to play music for therapeutic healing.
Flores Sr. is impressed with Alamo Music's civic engagement. And at 103, while he doesn't clock in every day, he still keeps check on the family business. "I go by his house every morning," Flores Jr. says. "We have coffee, and the first thing he wants to know every day: What did you sell yesterday?" It seems, after all these years, what Alamo Music truly sells is enjoyment—to the tune of every instrument.