When the founders of the Agency were trying to register their website, TheAgency.com was already taken—by the CIA. That's the story cofounder Mauricio Umansky likes to tell people, anyway. It's an anecdote that might not be strictly accurate (Umansky has the good sense not to look too far into it), but it does underline the archetypal, somewhat brash, all-encompassing nature of the luxury real estate brokerage.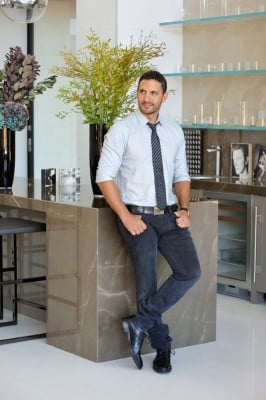 Amid a recovering, but still-struggling American housing market, the Agency stands out. The joint venture of Mexican-born Umansky, the number six realtor in the United States (number one in California) of Real Housewives of Beverly Hills fame; his father and business partner, Eduardo Umansky; Billy Rose, a talent agent-cum-realtor to the stars; and San Marino real-estate wizard Blair Chang, the Agency has closed more than $1.5 billion in sales in just over three years of business. In California, where the Agency has carved out significant territory, square feet are still relatively cheap compared to New York City and London (Umansky estimates that prices in Los Angeles are about 30 percent of those in New York). But that hasn't stopped the Agency from netting an average of $3,131,113 per sale.
The Agency owes some of its consistent growth to Umansky's first business, a fashion line he started right out of college. "I go back to those days a lot," he says. Though the clothing line did make upwards of $30 million in sales, Umansky recalls some of the mistakes he made as a twenty-year-old CEO managing a fledgling brand. "We didn't have a long-term delivery plan or any kind of sales plan," he says. This taught Umansky the value of the sort of comprehensive marketing plan he's put in place at the Agency.
Umansky recently returned from multiple trips to China, following the dictum "Global is the new local." Foreign investment was one contributor to the Agency's longevity through the Great Recession, when local buyers were sitting on the sidelines. Bloomberg reported that in 2013 absentee owners bought 27 percent of California's homes priced at a million dollars or more. The Agency markets itself around the world, increasingly attracting foreign buyers who are made anxious by the political, social, and economic uncertainty in their homelands of Asia, the Middle East, and Europe. For those looking for a solid, brick-and-mortar investment, the United States is a safe haven.
The Agency opened up shop in Shanghai, securing a foothold in Asia. Stateside, its Las Vegas office complements its growing California presence, which now extends to Beverly Hills, Westside, Brentwood/Venice, and Los Cabos. And Umansky expects to open more offices in Palm Springs and Marina del Rey because while the bruise of housing depreciation lingers in many parts of the country, the real estate recession has abated in California's high-end neighborhoods.
DataQuick reported that sales of California homes for a million dollars or more rose 9.1 percent year-over-year in the second quarter of 2014, while total sales across all price categories in the state fell 7.4 percent. Domestic buyers are reentering the market, but there's still a relative lack of supply in the area. New building was more or less halted for the last six years by the economic downturn. Even outside of the recession, the growing antisprawl sentiment in Los Angeles (LA) has made builders averse to building too far outside of the urban core. This flood of demand matched with straitened supply has predictably set off a local boon, making luxury, high-end real estate a seller's market. The Agency caught publicity for its listing of Walt Disney's former home, the Carolwood Estate in LA's Bel Air neighborhood, for $90 million. The sale price took a reduction, but $74 million is still impressive.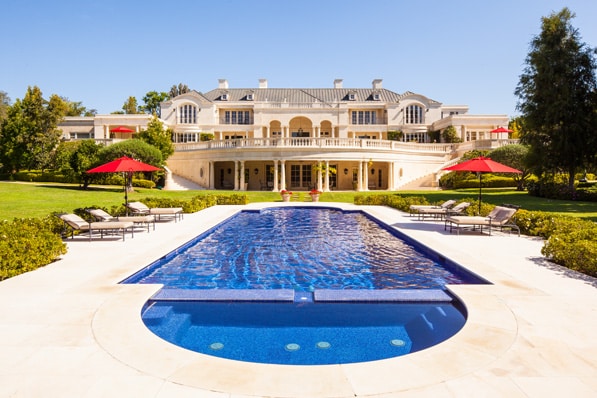 Umansky and his fellow cofounders talk a lot about the firm's culture. "We don't accept real estate agents," he explains. Instead, the firm looks to fill its limited number of openings with experts in "storytelling" and "curating lifestyles." That's why you'll find homes staged with a Lamborghini in the driveway, not so subtly suggesting the details that complete the picture of opulence. This approach is partly inspired by Umansky's fashion business, selling items that were built around a customer's self-image (or desired self-image)—the backbone of the Agency's technique.
For Umansky and his partners at the Agency, the image they desired is the one they have created. Brash as their confidence may appear (they are perfectly honest that they are as selective of their clients as buyers are of property), it is their calling card and what buyers count on when searching for their patch of the Golden State.
* Figures represent sales data from October 2014, sourced from national real estate brokerage Redfin.