Exclusive Offer for Your ERG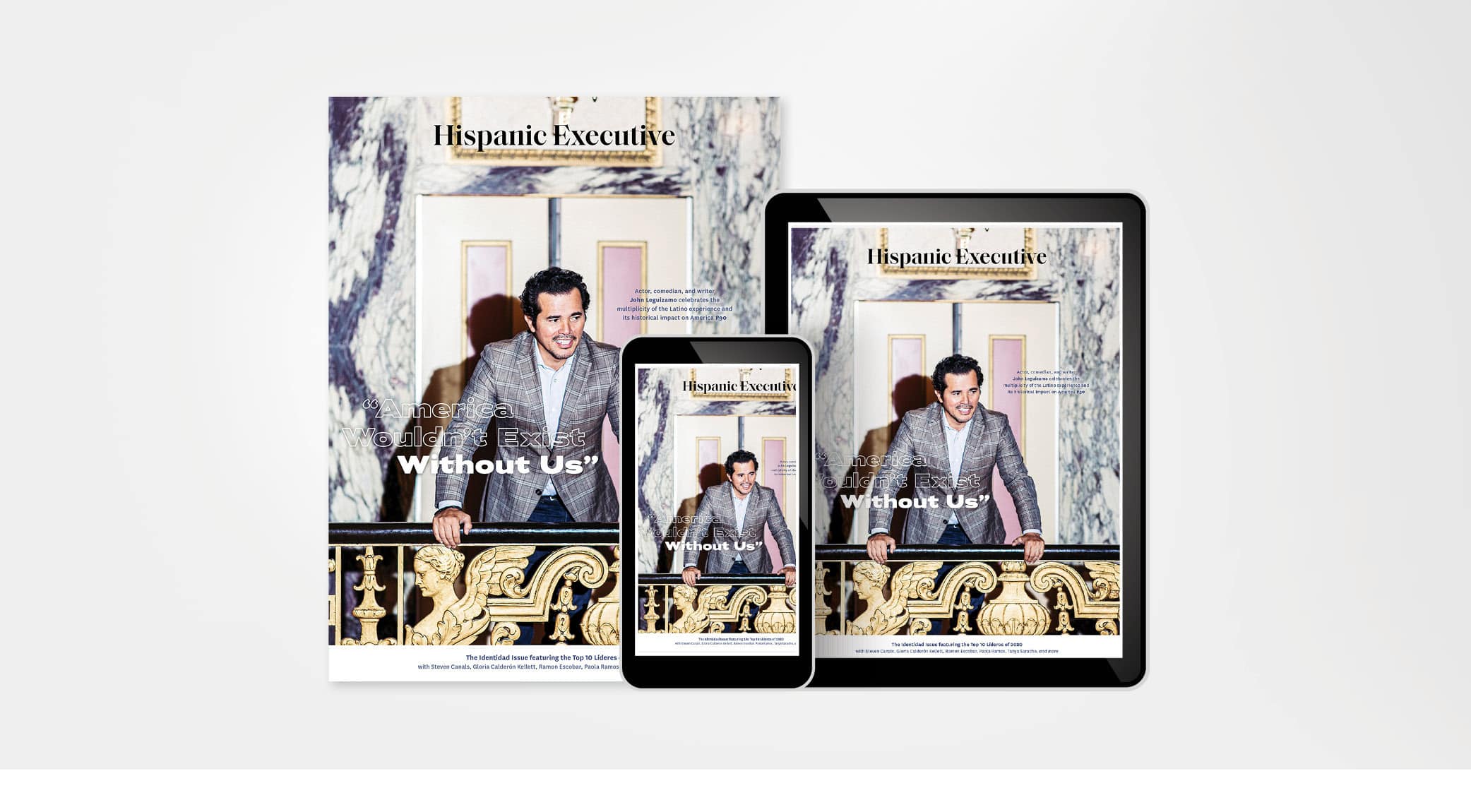 There's a critical conversation happening within the business community about what it takes to be a successful, inspiring Hispanic leader in corporate America. Don't be left out of it.
With insights from the likes of Zoe Saldana, business magnate Sol Trujillo, HPE CEO Antonio Neri, and our next cover star John Leguizamo, Hispanic Executive amplifies the voices of those driving growth in the global marketplace.
---
Exclusive Offer for Your ERG
Embrace the opportunity at hand and empower your Latino employee resource group members with a one-year subscription to Hispanic Executive. Each member's subscription is essentially the price of an employee lunch, with the exact price depending on the number of total subscribers.
Subscriptions include:
• Access to the print and digital editions of the magazine (one year)
• Unlimited access to HispanicExecutive.com
• Invitation to exclusive (virtual) events with Hispanic Executive
Group Discount Rates

*Discounted from regular rate of $69.99 for annual print subscription.
For more information, contact [email protected].
---
Payment is required in full before all group subscription orders are mailed. Payment made via credit card is subject to a 3.5 percent processing fee. You may cancel your subscription at any time or reduce the number of subscription copies however refunds or credits are not offered. All sales are final. Group subscription rates include mailing subscriptions to one location. Subscriptions mailed to individuals or multiple locations are subject to an additional shipping and handling fee. Group subscriptions are available for mailing in the United States only. Mailing to more than one location: a complete mailing list is required in a Microsoft Excel document and a sample document can be provided.